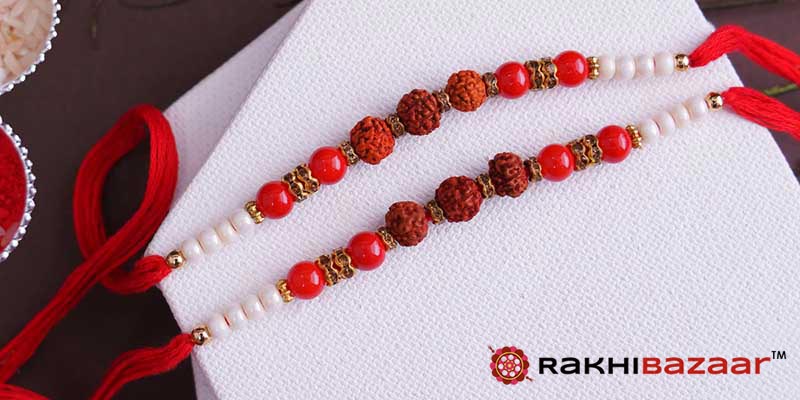 When we think of any Indian festival, our instinct tells us to buy festive essentials from poor artisans to admire Indian artwork, encourage homegrown craftsmanship and help every Indian celebrating the festival have a joyful celebration.
Since Raksha Bandhan is upcoming, you must think about the best place for exclusive Raksha Bandhan shopping that also helps your vision and supports your cause. The only place which genuinely helps small artisans and buys products from those who put in their blood and sweat in their product making is RakhiBazaar.com.
Rakhi Bazaar is a place that includes everyone in their celebration. Their systematic planning shows how much they care for a delighted festival for all. It is a homegrown company that is emerging rapidly as a place helping everyone from small vendors to poor artisans—also those who admire the make-in-India initiative and buy only make-in-India products.
Let us have a look at what they are doing to help both customers and small vendors and how they are connecting people with the make-in-India initiative:
Rakhi Suppliers: Rakhi Bazaar is connected with thousands of rakhi-making craftsmen, most of whom are small vendors who make handcrafted rakhis. Since these artisans cannot promote or sell their products on a large platform, Rakhi Bazaar has an association with them. Rakhi Bazaar buys their products every Raksha Bandhana and helps them, and their hard work survive. This step ensures their dedication stays intact, the handloom industry lives more prolonged, and customers who desire to support such artisans get a chance to help them indirectly.
Rakhi designs: When we talk about 'Make in India,' we don't only consider 'Make in India products' by Indian people but also to keep the traditional Indian art and creativity alive. Rakhi Bazaar ensures every design sold here has Indian roots and is inspired by typical Indian traditionalism, as this is the true meaning of 'Make in India.'
Rakhi products: Not just our rakhis but rakhi Bazaar has collaborations with many big and small make-in-India brands that are not just homegrown businesses but also support the exact cause. From flower vendors to bakery owners, from sweet shops to nurseries, from mugs sold by Indian potters to many other things that support small workers, rakhi Bazaar is greatly helping and lifting those in need.
And that's how Rakhi Bazaar aspires to help small vendors and artisan while ensuring our culture and artwork lives for as long as possible. This is how they also assure help to those who wish to support the exact cause. They are working as a bridge between small vendors and customers.
Those who cannot spare time from their super busy schedule and go Raksha Bandhan shopping to help small sellers must buy Rakhi Bazaar's products. By purchasing any product from rakhiBazaar.com, you are indirectly buying the hard work of small creators, inspiring the handloom industry, and making sure every small creator who handcrafts their talent into a small wonder for you is also able to celebrate a fulfilling Raksha Bandhan.
Their make-in-India products are deliverable worldwide. You can support this cause while sitting abroad as well. Send rakhi to USA or Raksha Bandhan gifts to USA and register your name in the list of Rakhi Bazaar's virtual family for the greater good. This will also ensure our cultural artwork and traditional designs travel abroad and live as long as possible.
By encouraging make-in-India products, Rakhi Bazaar is initiating a better and brighter future for the entire Indian community and uplifting small handlooms, vendors, and artisans. And by buying their Raksha Bandhan collection, you, too, are part of this great effort. So, choose RakhiBazaar.com and be a part of the change that is helping thousands of lives.