Cakes have become an integral part of every festival and celebration within no time, whether it is big or small. From birthdays to anniversaries, from wedding receptions to baby showers, from Mother's Day to Father's Day; you just name it, and a flavorful cake will work the best to relish a delightful treat for your loved ones. Being a yummy creamy dessert, cakes have been one of the easiest yet excellent gift options over the years, perfectly representing your feelings of love and care to your dear ones. Cakes are available in great flavors, unique designs, fantastic themes, unimaginable shapes, and patterns, sending cakes online to wish your loved ones with all your heart is indeed the best way to ginger up the day.
It might be a daunting job for many to buy cakes from the market as not every shop offers good quality and fresh cakes to their customers. Also, if you do not want to step out and roam in the markets searching for a delicious cake, then online cake shops can be very useful for you. You can browse the online platform to place an order for flavorful cakes effortlessly and easily surprise your near and dear ones with online cake delivery services.
Here we have a run-down of the best-selling and popular cake ideas to jazz up every special day and festivity falling on the calendar. So, without wasting any more time, let us have a look at the list of the best cakes:
1. Red Velvet Cake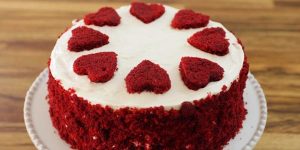 If you will soon celebrate your special anniversary, a delicious and mouth-watering red velvet cake is what you need to jazz up the celebration. The divine taste of the red velvet cake is quite different from the rest. A heart-shaped red velvet cake will make the festive mood more romantic and heartwarming.
2. Carrot Cake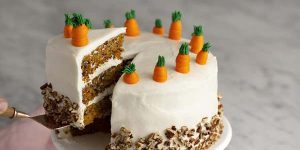 "Gazar ka Halwa" is the favorite of one and all. No one can deny a spoon full of sweet dishes prepared with delicious and juicy carrots. And, from the aisles of sweet dishes, we cannot forget cakes for sure. Fresh and juicy carrots are used to prepare cakes blended with creamy butter and neutral oils. The best ingredients used for the cake preparation are sugar syrup, dry fruits, and fresh cream as per the taste.
3. Banana Cake
Carrots are the seasonal fruits that enhance the taste buds and increase the level of cake flavors. From the fruit aisle, banana is also one of the best fruits used to prepare cakes, pies, and spreads. The delicious taste of bananas can be enhanced when it is prepared with butter and sugar. The taste can also be enhanced when the banana flavor has chocolate and butterscotch cream blended with it; the taste will become unforgettable and lip-smacking.
4. Apple Cake
After carrot and banana, let us have a look at one of the best and most proffered cake flavors, i.e., apples. You have seen apples in custards, jams, spreads, fruit salad, and whatnot. But, tasting apples or apple extracts with frosting is indeed a unique and exciting thing for everyone. If you wish to bake an apple cake at your home, the job is easier and quicker as you only need some fresh apples, a nice cream, and sugar.
5. Sponge Cake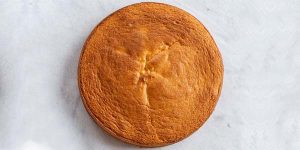 Sponge cake is one of the non-yeasted cakes that are known for its smooth texture and structure. Sponge cakes are of different types that vary in flavors and taste. Some of the most preferred and widely recognized sponge cake types are Asian sponge cakes, chiffon cake, génoise cake, swiss roll, trifle sponge cake, and Victoria sponge cake. You can also pick any of these delicious, soft, and mouth-watering cakes to jazz up every special celebration of yours.
6. Coconut cake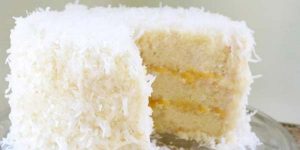 For all the coconut lovers who are die-heart fans of the delicious taste of coconut, coconut cake must be included in the list. Prepared with thick and delicious coconut milk and coconut extracts, a coconut cake is known for its delectable taste, and hence, it is preferred for every special day and occasion. The cake frosting is done with creamy and delightful coconut frosting cream, and to decorate the cake, coconut shreds are used. Vanilla or butterscotch flavored cream can be used to blend the coconut taste and make the cake tastier.
7. Unbaked Flourless Cake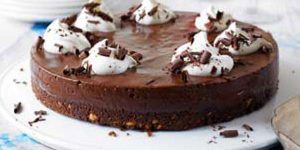 Cakes and that too unbaked – we know that it is quite an exciting thing, but it will surely add more fun and uniqueness to your celebration. Mousse cake and cheesecakes are the two best examples of unbaked and flavorless cakes. After knowing the cake examples, you must be very excited to give unbaked cakes a try. If you plan to bake this cake variety at your home, don't forget to serve it chilled and fresh. Make sure to add a chocolate layer or the biscuit layer to enhance its taste and make it one of the best and most proffered desserts for every special occasion.
8. Marble Cake
Are you the one who is searching for a light dessert to add to the brunch menu or evening snack? If yes, then there could be no better option other than a tasty marble cake. A marble cake is prepared by blending two different cake flavors to give the cake a marble-like appearance. The topmost and widely prepared cake flavors for marble cake are chocolate and vanilla. These flavors can be varied as per the taste, but one thing that should be kept in mind is to choose a lighter flavor and a darker flavor to give a streaked appearance to the cake.
9. Biscuit Cake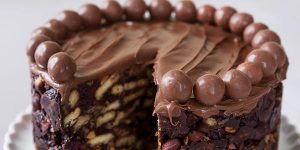 If you love sponge cakes and wish to try something different and unique this time, then a delicious and delectable biscuit cake is the best option for you to give it a try. Biscuit cakes fallfall in the category of sponge cakes prepared with egg whites' goodness and yolks both. Light batter, fresh cream, and smooth texture are what make this cake one of the best ones to go with. Choose your favorite biscuit to make your chewy biscuit cake, and on the top, don't forget to add delicious chocolate-flavored cream for cake decoration.
10. Butter Cake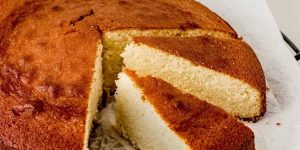 For all those who wish to bake a cake for their loved ones, there could be nothing better and ideal than a lip-smacking butter cake. Apart from its taste, one more thing that makes a butter cake the best cake for baking is that butter cakes are the easiest to prepare at home. As far as the ingredients are concerned, you only require baking powder, flour, butter, eggs, whipped cream, and fresh fruits to bake a butter cake. Butter cake is known to have fantastic texture, structure, and taste, making it one of the best cakes to relish a delightful treat.
11. Chiffon Cake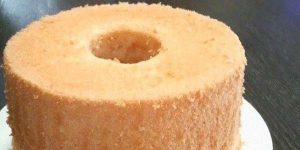 Chiffon cake is an American invention and creation prepared in around 1940 and 1950. This cake variety falls in the category of cakes prepared by the cross between oil cakes and sponge cakes. Popularly preferred for special occasions, a chiffon cake has baking powder and oil in this preparation. The egg whites are beaten to provide softness to the cake and create tender crumbs that are rich in flavors and have a lighter texture, just like sponge cakes.
12. Personalized Photo Cakes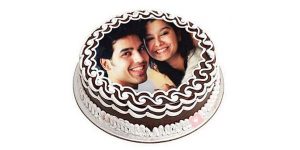 As we are talking about the trending and the latest cakes of 2021, there could be no way that the trend of sending photo cakes to the dear ones will outshine. Owing to the personalized cakes' popularity, several online and offline cake shops offer their customers a wide range of customized cakes for birthdays, anniversaries, Valentine's Day, and every other special occasion falling on the calendar.
Closing Thoughts
No celebration is a celebration when you don't have cakes in it, and by cakes, we mean flavorful and delicious cakes, not the flavorless and regular cakes. The only way to cater to your needs is to bake cakes at home with good quality ingredients and love. This method sounds interesting and loving but is equally daunting and troublesome. This is the time when everyone is indulged in their work, and when it is your special day, life becomes stress-free and lighter. In these situations, no one has time to bake cakes, for sure. That is why; getting cakes online is indeed the best way to get the job done with perfection. Gone were the days when sending gifts from one city to another was difficult, but with online cake shops, the job has become a lot easier and quicker. Now, one can send designer cakes online for birthdays or anniversaries to doll up the occasion and make it a memorable affair.
If you are confused about finding the best online store to send cakes online in and around India, Surfindia.com can be your great help. This is one of the best online stores that have listed the best and top-notch cake shops that offer the customers the best cake bakeries in Mumbai, Pune, Delhi, Bangalore, and other Indian cities. All in all, the drill to send cakes online will become more straightforward and hassle-free when you have the list of the best bakeries in the city.