Chocolate is such a flavor that it automatically makes it mouth-watering. There are many fans of chocolate. It is the love of desserts, bars, cookies, shakes, and many more. Apart from adults, children are very fond of chocolate. So if your little kid is too a die heart fan of chocolate recipes and you want to try some delicious recipes at your home but without the interference of eggs, then here we are some quick chocolate recipes for kids that your child will love.
1. Chocolate Mug Cake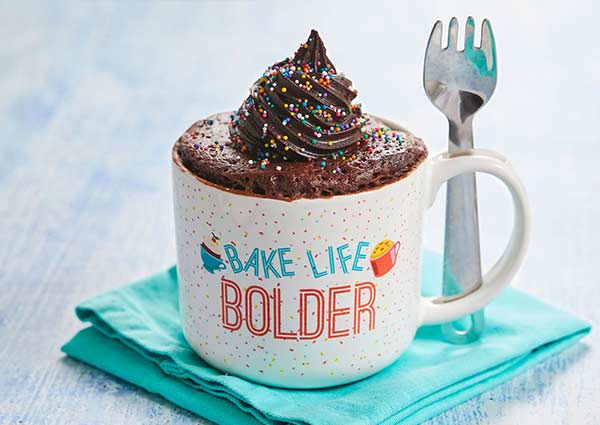 You don't need to prepare chocolate cake in a large portion. Instead, you can bake a small chocolate mug cake for the tiny tummy. It will look attractive, and of course, the size will not spoil the taste of the chocolate cake.
Recipe
1. Mix flour, cocoa powder, sugar, baking soda, and salt in a large microwave-safe mug.
2. Stir in milk, oil, water, and vanilla extract.
3. Cook the cake in a microwave until about 1 minute and 45 seconds are done.
4. The chocolate mug cake is ready. You can garnish it with some choco-cookies on top of it.
2. Choco-Multigrain Cookies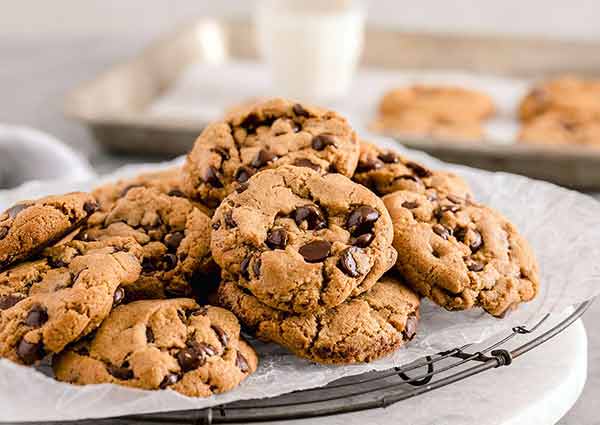 Adults cannot resist cookies, so how can kids say no to them? It is best to give your kids something healthy and their favorite taste. Multigrain chocolate cookies are made with healthy ingredients to make your kid's tummy healthy.
Recipe
1. Preheat the oven to 375 Degrees.
2. Take butter and sugar in a mixer and beat them until they combine. Add some vanilla extract and egg substitute to the mixer and beat until it combines.
3. Now, mix the flour, oats, salt, and baking soda together.
4. Put this sift powder in the mixer and mix the ingredients.
5. Now, take this batter into an oven tray, slide it into the microwave, and bake for 10 to 12 minutes.
3. Beetroot Chocolate Cake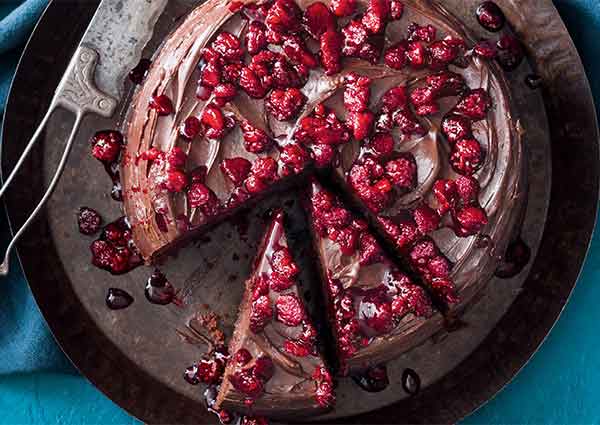 Can you imagine how healthier and tastier it would be? Try a beetroot chocolate cake recipe that will be going to love by your child. It will take a little more time to get prepared. If you want to try this recipe before making it at your home, then the online cake delivery option at the portal will help you do so.
Recipe
1. Take some fresh beetroots and boil them so they can get softer and be easy to poke with a knife.
2. Now, take a bowl and add some melted chocolate.
3. Mix oil, vanilla essence, and sugar in a bowl. Have you checked the best egg substitute for a joyful meal? Check it out and choose the best egg substitute for your recipe.
4. Now mix the ingredients of sugar, oil, and vanilla essence until smooth.
5. Now add the melted chocolate and beetroot puree to it.
6. Sift the flour, cocoa, baking soda, and salt. Note that the batter should not be super runny.
7. Now bake it for about 50 minutes at 175 degrees Celsius.
8. Allow the cake to cool at room temperature for some time.
9. Sprinkle some frozen sugar on it, and your cake is ready to eat.
4. Fruit Chocolate Smoothie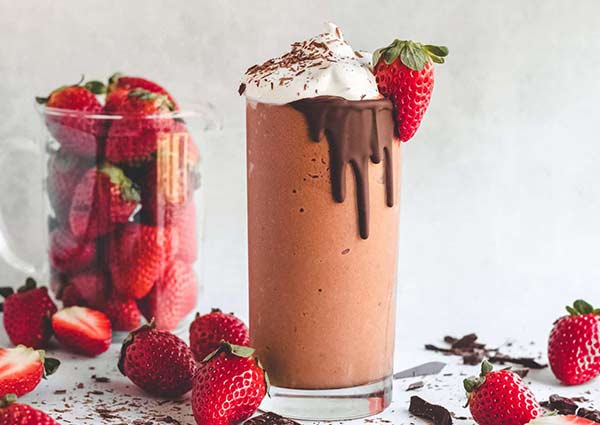 Every mother wants to give her child the goodness of fruits. But due to their hate for healthier items, it could not be possible. Have you tried a fruit chocolate smoothie? Well, it is the best way to make your child eat fruits deliciously. Your child will not stop to have this tasty chocolate recipe.
Recipe
1. Cut some fruits of your choice. It is best to choose seasonal fruits.
2. Put them into a grinder and mix them well.
3. There is no need to add extra sugar as the fruits contain sugar.
4. Make a smoothie of fruits.
5. Now take another bowl of melted chocolate and put this smoothie into it.
6. Sprinkle some chocolate chips on it or add dry fruits.
7. The fruit chocolate smoothie is ready.
5. Eggless Choco Lava Cake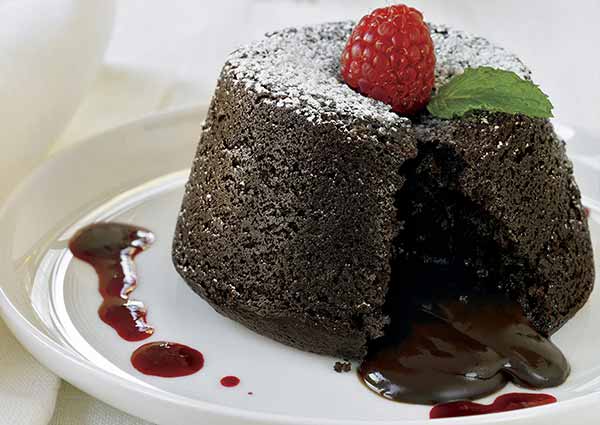 This egg-less chocolate recipe for kids is made with whole wheat and the flavor of chocolate. Enjoy the tasty chocolate lava cake with the goodness of whole wheat. This includes a few steps.
Recipe
1. Take a bowl and place a sieve on it. Now add 1/4 cup of whole wheat flour.
2. Now add 3 tbsp of cocoa powder and a pinch of salt; also add 1/4 spoonful of baking soda.
3. Sift the ingredients and keep them aside.
4. Now, take a bowl and add 1/3 cup of sugar to it. After that, add cold water and mix the sugar well till it gets dissolved in water by using a whisk.
5. Now, add 2 tbsp of oil and 1/2 of vanilla extract, or if you are using vanilla essence, then use 1/4 tbsp of it.
6. Now put lemon juice or vinegar in the mixture, apple cider vinegar, and anything according to availability.
7. Mix the ingredients well and put them into the sifted powder.
8. Mix all the ingredients well and make a smooth batter. Refrain from over-mixing it.
9. Now put them into cake cups and let them heat for 30 to 40 minutes at 200 degrees Celsius.
10. Take the cups out of the oven and let them cool to room temperature.
11. Your chocolate lava cake is ready.
6. Hot Chocolate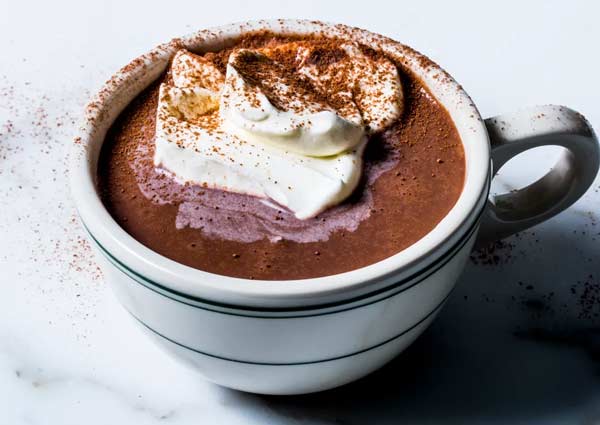 Milk is the biggest enemy of kids. But if you pour the chocolate into the milk, your child will surely not get over it. Hot chocolate milk is the best recipe to have milk in a flavorful way.
Recipe
1. Add some chopped chocolate of your choice to a bowl.
2. Put a pan with milk aside on flame
3. Now let the milk heat
4. Add sugar according to the chocolate you choose. If it is too sweet, then add less sugar.
5. After the milk gets heated, take some milk out of it and pour it into the bowl of chocolate.
6. Now, whip the chocolate and milk into a smooth paste.
7. Put the chocolate paste into the milk pan and mix it gently.
8. Your hot chocolate is ready. You can garnish it with some chocolate powder.

7. Chocolate Chip Banana Bread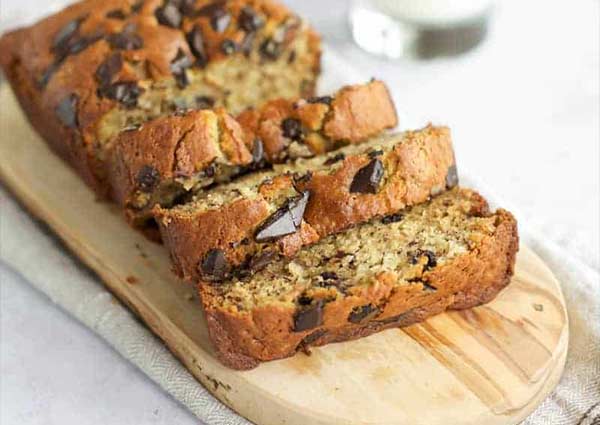 Chocolate chip banana bread is a delicious recipe that you can use as an evening snack for your kids. It also takes little time to make. Just a few steps and a delicious chocolate recipe will be ready. Oh! Have you check out our quick Indian veg breakfast recipes?
Recipe
1. Peel 2 bananas and add them to a bowl with 6 tbsp of unrefined sugar.
2. Mash the banana with a fork or masher.
3. Now add 1/4 cup of oil, 1/4 cup of almond milk, and 1 cup of vanilla extract
Sift 150 grams of whole wheat flour with a pinch of salt, ¼ teaspoon of cinnamon powder, ¼ teaspoon of baking soda, and 1 teaspoon of baking powder. Also, preheat the oven for 15 to 20 minutes at 180 degrees Celsius or 356 degrees Fahrenheit.
4. No, add the sifted ingredients to a mashed banana bowl and some chocolate chips. You can substitute chocolate chips with nuts if you don't have chocolate chips.
5. Now, mix the ingredients by using the cut-and-fold technique. But remember that do not over fold it. Put light pressure. The batter should not be doughy or gluey.
6. Put it into an oven pan and heat for 45 minutes at 180 Celsius or till the top crust is golden.
7. After, it gets ready, put it for some time a room temperature.
8. Your chocolate chip banana bread is ready.
So above are some quick chocolate recipes for kids that we hope you like. Enjoy the savory taste of baking from your home. These recipes are also perfect for surprising someone on their birthday. Or you can avail of birthday cake delivery from Surfindia.com, the leading online directory for providing you best service in a few seconds. You can check out the bakeries' services and avail the options according to your choice.