Breakfast is the important meal of the day. It charges the person to work all day. Having a good and heavy breakfast makes our mood happy. Some people prefer a heavy breakfast, while some prefer a light and digestive breakfast. It can be according to the taste and choice of the person. But it is advised not to skip breakfast because it can make you tired and affect your mood hormones. As everyone has a hectic and busy schedule, they must prepare a more relaxed breakfast. Although the most typical Indian breakfast is stuffed chapati, it does not always work when someone is in a hurry. In such a situation, we always want a quick breakfast recipe to make us feel fuller and save time. So if you want some quick Indian veg breakfast ideas, continue reading.
Here are some Indian breakfasts you can prepare whenever you are in a hurry or cannot decide what to make for today.
1. Poha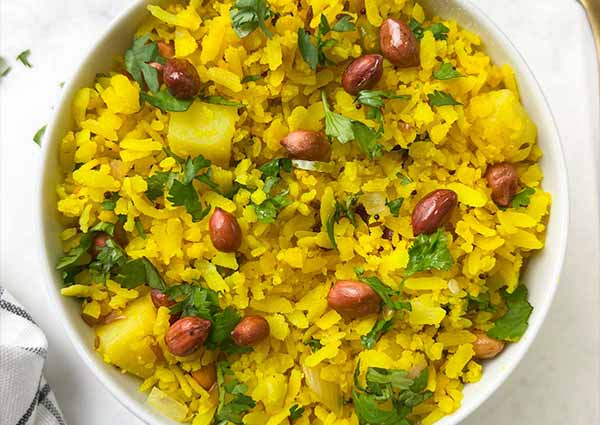 Poha is quite known in the South. It is flattened rice that tastes so good and makes you feel fuller and digest quickly. It is the easiest morning recipe that can be prepared in about 20 minutes. You can prepare it even in weekdays. Check the quickest recipe below.
Ingredients:
1 cup poha
1 onion (medium chopped)
1 potato
3 to 4 green chilies
Mustard seeds
1 tablespoon peanuts
Spices according to your choice( red chilli, turmeric, cumin seed, coriander seeds)
Salt according to taste
2 tablespoon oil
Sugar
Take poha into a strainer. Wash it 2-3 times gently with your hands. After it, sprinkle some salt and sugar over it and mix it well. Now, take a pan and heat 2 tablespoons of oil into it. Add mustard seeds, cumin seeds, peanuts, and green chilies, and stir it well. Allow them to sizzle for 30-40 seconds until the chilies turn crisp. Add onion and potato into it and mix well. Now sprinkle red chili powder according to your taste and cook it for a minute. Now add turmeric and mix it well. Add soaked poha and cook for 2-3 minutes. Now add coriander leaves for garnish, and you are done eating tasty poha!!
2. Wheat Dosa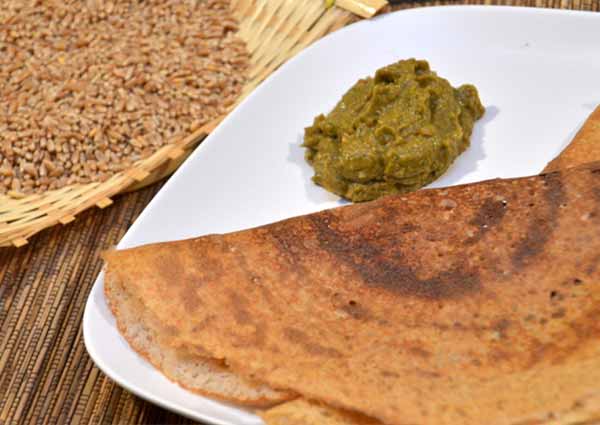 This is made using wheat flour and takes a maximum 15 min to prepare. You can add vegetables and spices of your choice in it. You can also have it without chutney, as it tastes fantastic. This is the way to prepare it instantly:
Ingredients:
1 cup wheat flour ( Atta)
Half cup rice flour
Half cup chopped onions
Half teaspoon ginger
1 teaspoon curry leaves
1 teaspoon cumin seed
Pinch of hing
Oil
Salt according to taste
Lemon juice
Take a bowl and add wheat flour and rice flour to it and mix it well. After it, add the chopped onion, ginger, curry leaves, cumin seed, hing, chilies, and salt in it. Add some water and mix it well. Add such an amount of water that the batter will be made thin and flowing. If in case the batter becomes too thin, then you can add some rice flour to it. Add some lemon to give a tangy taste to your mixture. Now leave the batter for 10 to 15 minutes. You will see the water floating on the surface of the bowl. Mix the batter before you start cooking. Take some oil into a pan and heat it. Take the batter and spread it over the pan. Make sure to start from the edges and then move towards the center. On low-medium heat, cook the dosa. When it looks cooked from the center, then spread some oil on top of it. Wait for a minute and fold the dosa. Now it's ready to serve.
3. Besan Chilla
It is a ubiquitous breakfast. You can also call it an instant pancake in Indian cuisine. It is made with gram flour (besan) and spices. You can have it with hot tea or a pickle.
Ingredients:
1 cup besan.
Finely chopped onion, tomato and green chilies
Half teaspoon Ajwain
Coriander leaves
Salt according to taste
Turmeric
Take a bowl and add 1 cup of besan to it. Add the chopped onions, tomato, chilies, ajwain, salt, and turmeric. Now add 3-4 cups of water and also add coriander leaves. Mix it well and create a smooth batter. Now take a pan and heat it with some oil. Take the batter and pour it into the pan gently by giving it a disk shape. Spread it as thin as possible. Heat it with low to medium flame. After some time, the edges will begin to leave the pan. No, take some oil and spread it over the top. When it cooks properly from the bottom, flip it and cook, pressing down. When you see brown spots, you can take the chilla into the plate, and it will be ready to serve.
4. Daliya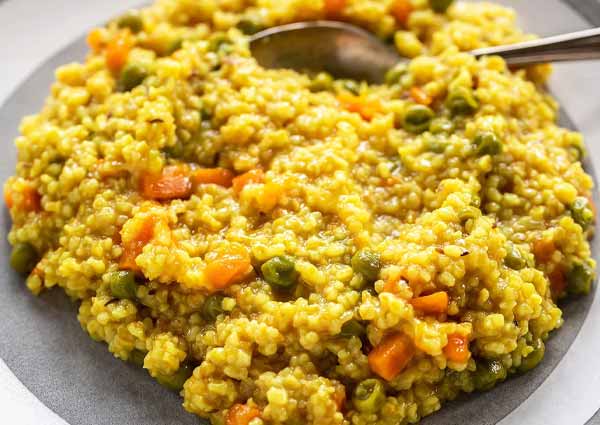 It is a bowl full of health, protein, and taste. This dish keeps you energetic all day long. It is also very beneficial for kids and toddlers. It is fiber-rich and will also make you feel fuller. It is also a great diet for fitness freaks.
Ingredients:
1 cup daliya
2 chopped onion and tomato
1 cup chopped carrot
Half green pea split
1 tablespoon ginger garlic paste
Half teaspoon garam masala powder
Red or green chilies
Firstly take 3 cups of water into a pan and boil the daliya, carrot, and peas. Next, take a pan, add oil, and heat. Add onion, green chilies, and ginger garlic paste and mix it well. Fry it for 5 minutes and add boiled daliya and veggies into it. It should be put along with water. Now add salt and pepper according to your taste. Cook it for some time. When prepared, take it to a plate and garnish it with coriander leaves.
5. Semiya Upma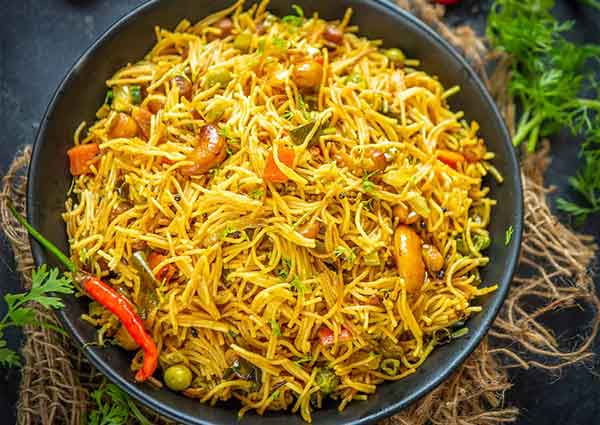 This can be made quickly, within 20 min. You can prepare it with or without vegetables. It is also a fuller breakfast that can be eaten alone, with pickle or curd.
Ingredients:
1 cup of semiya
3 tablespoon peanuts
Cumin seeds
Mustard seeds
1 chopped onion
Green chilies
1-2 curry leaves
Ginger
Salt according to taste
Cashews
Take a pan and heat it with some oil. After it, put the semiya and fry it until it turns golden brown. Keep it aside. Now take another pan and add oil to it. Now add onion, chilies, curry leaves, cumin seeds, ginger, peanuts, mustard seeds, and cashews into it. Stir it and mix it well. Cook it for some time and add one and a half cups of water. Put the semiya in it and mix it well. Cover the pan and let it boil. After the water is boiled properly, it will be ready to serve.
So the above are some quick, easy meals you can use as a savior in a hurry. It also gives a delicious taste to your taste buds. Moreover, if you are searching for the best bakeries in Delhi for cakes, snacks, etc., then you explore Surfindia.com and find top bakeries which are genuine in price and provide you with 100 % fresh baked goods. You can easily check out the list of bakeries registered at the portal.