The balcony is the open space in the home, providing proper ventilation with fresh air and sunlight. Balconies that have gorgeous views are always great to have. These are the special and most visited places in your home where you can come refresh your mood parties, fire up the barbecue, or just relax and look at the view ahead. Balconies always hold a special place in home interiors. In the past, these balconies were occupied by large courtyards, open lawns, and benches that ran through outside areas. But nowadays, almost every apartment has balconies, and only a little effort is generally put into designing them. Balconies look great if they are done well. No matter what its size, there is much which can be done in limited spaces and means. Balconies designs are almost under-explored and underutilized because of less time and attention given to them. So if you guys have decided to give your balcony a shiny and beautiful look but need help generating ideas about how it would happen, this blog is for you.
Here, we have shared the 5 best balcony design ideas for homes and apartments that can turn any ordinary balcony into a gorgeous one.
1. Add a Comfy Bench to Your Balcony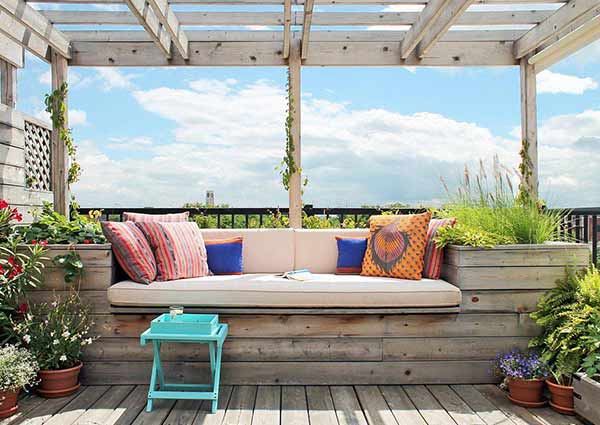 You don't need to spend much money to decorate your balcony. You can just add a comfy bench to this area. All you need is a relaxed space to breathe without any stress, and this will be perfectly done with a sitting arrangement on your balcony. The bench makes a comfortable sitting option. Ensure that you always have a sitting arrangement that protects you from harsh sunlight or heavy rain. So that you can enjoy the view and it will protect your furniture. An exposed brick wallpaper with some decorating sections and pots of plants will complement this look, and you can relax with a cup of tea.
2. Decorating Idea with Elegant Swings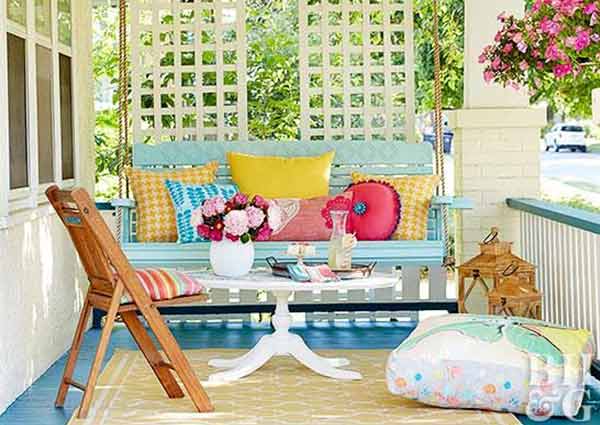 Relaxing on swings on the balcony is the best when you want to unwind with a cup of coffee and a book. It will give an elegant and graceful look to your balcony. You can also use a side bench for comfort and a nook. A swing can curl up your balcony's look. In addition, you can use a comfortable pillow on the swing and a wall painting or wallpaper. This is how you can turn the smallest place look creative and well-maintained.
3. Turn Balcony into a Work Space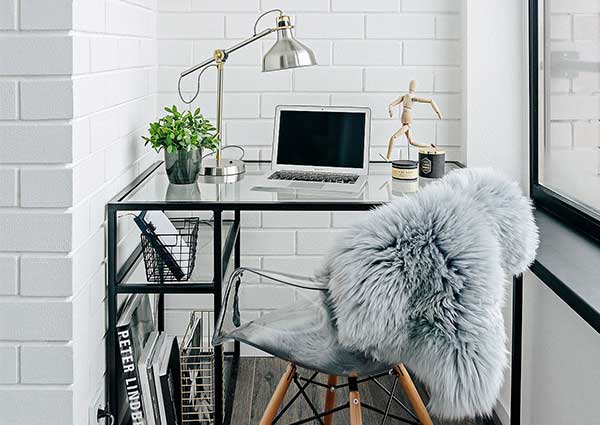 Nowadays, most people work from home. People need relaxation and an airy place to concentrate on their work. Closed walls sometimes suffocate when there is lots of work burden. How about the idea of turning your balcony into a workspace? The closed balcony will help keep your desk and devices cleaner while retaining the view. Moreover, a little nook in the corner can double up as your thinking or resting spot. You even add a storage space if needed.
4. Moderate Contrasts on Balcony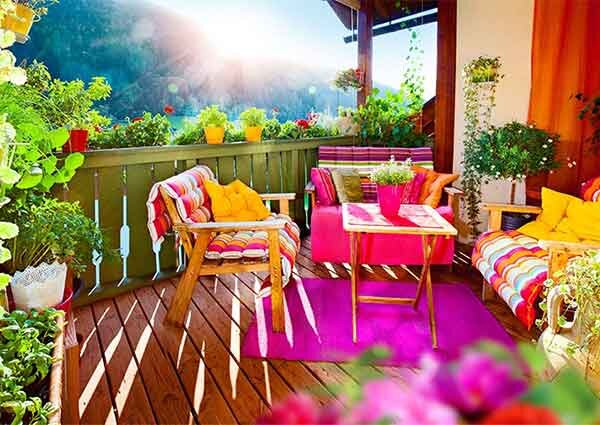 It is important to design your balcony intelligently when adding colors to the decor. Too many bright colors may put you off and prevent you from relaxing. On the other hand, dull and bland decor can affect your mood. So you can design it with contrast-colored cushions on beige furniture, colorful rugs or carpets surrounded by greenery and flowers with colored pots, and all around a neutral-colored decor. Colors can define the look of your balconies and feel of the space.
5. Put on the Lighting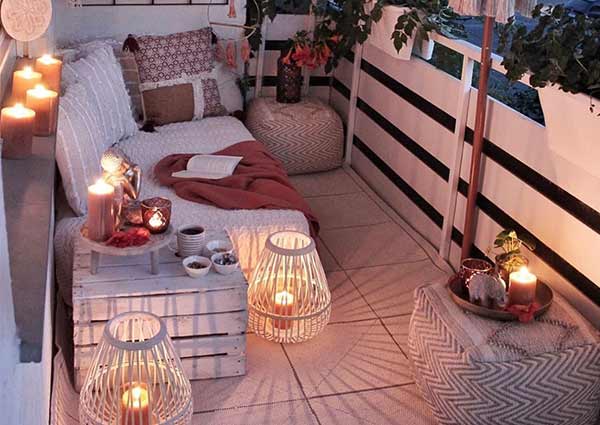 By putting stylish, eye-catching, and elegant lighting, you can set the mood of your balcony where all eyes are on the lighting rather than furniture or decor. Stone walls and hidden lighting sets can transform your balcony's space, especially in the evening when the sun sets down. However, these designs need careful planning to ensure that they stay manageable and enhance the look and feel of the balcony space perfectly.
So the above are some common home balcony design ideas that may be become helpful for you. You can enjoy every weather while sitting on your balcony. It will always give you a cheerful feeling and change your bad mood into happiness. You can even use glass to close your balcony in winter when there is too cold rather than change the setup. For more advice, you can take help from the best interior designers in Delhi, Mumbai, Chennai, Bangalore, and many more cities, which are registered at Surfindia.com. These interior specialists will give a fabulous look to your homes and offices.