Home is the place where a person finds himself comfortable and relaxed. It is a place where you can be real. Every home is beautiful, but if you have a small place or think your home is small and you have limited area for your family or guests, you should need a solution. So transform your living area, bedroom, and other rooms with simple tips and tricks. Small home or area does not matter; what matters the most is whether the area is clean, comfortable, and welcoming. You don't need to buy a big home if you find your house small. Instead, you can make it look beautiful and decorative by making easy changes. So let's discuss some important small house design ideas to make it look more attractive.
1. Install Sliding Doors and Windows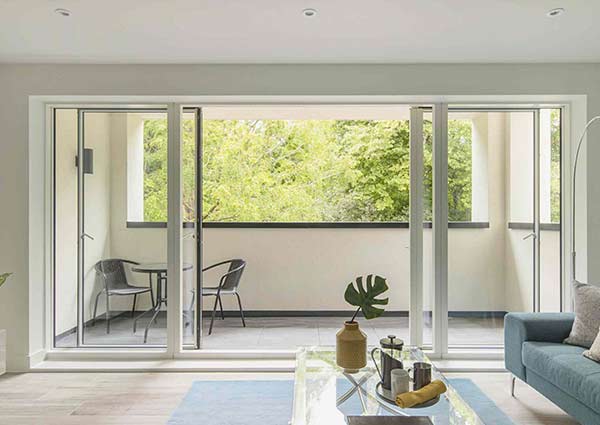 If you have watched Japanese blogs or series, you have noticed that they use sliding doors and windows. Ever wonder why? Japanese architects and interior designers prefer sliding doors and windows for tiny homes so that space can be saved. These doors and windows do not have to fling inward or outward; they can save space for furniture. Small house designs include sliding doors in the bookshelves, cabinets, and wardrobes.
2. Appropriate Color Scheme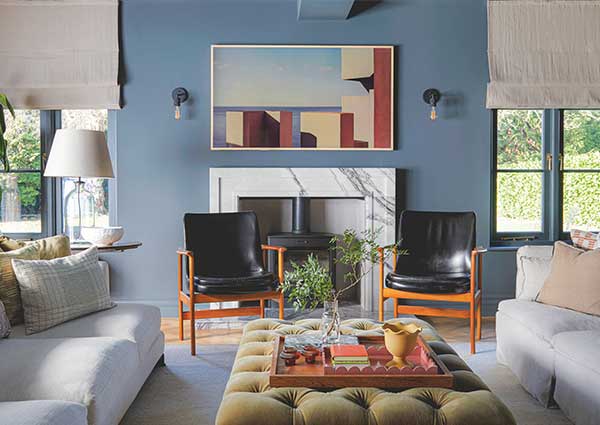 Yes, you heard it right. The wrong color scheme can also make your home look tiny. According to philosophies of color psychology, white and other neutral shades create an illusion of spaciousness in tiny homes. So light colors can make your home look bigger and more accommodating. Must remember that too much white may not look good, so always put some vibrant colors in contrast to it.
3. Implementing Innovative and Hidden Storage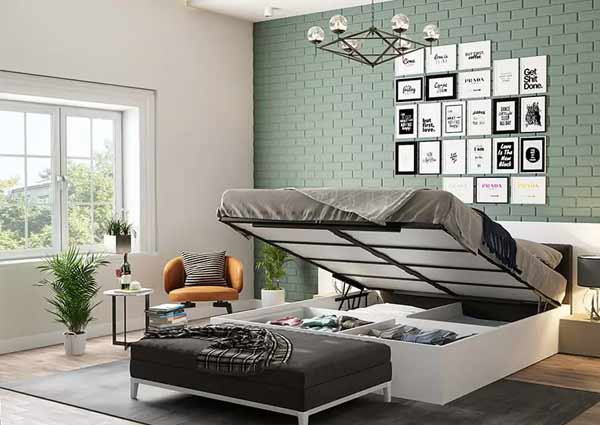 Finding a place for storage without making any mess in a small house is the biggest challenge. One can find it very difficult to find storage spaces in tiny places. That is why it is best to find innovative or hidden storage. You can use tables with pull-out cabinetry, bed with storage boxes, etc. It will add vigor to your tiny home and give it an extravagant small home design.
4. Using Fold-able or Collapsible Furniture for Your Home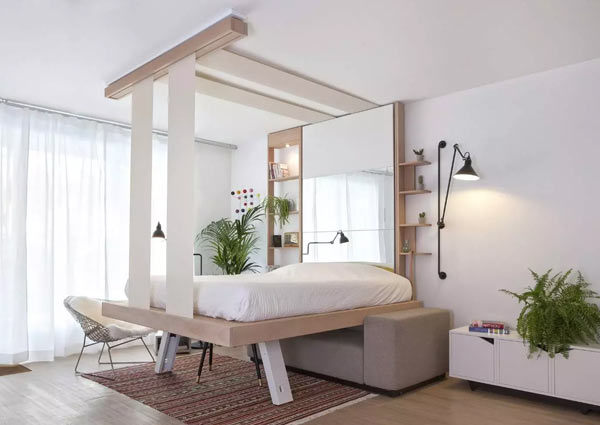 It is best to add space to your small home while giving it a perfect design. Use fixers that are foldable when not in use so that you can enjoy the space. Furniture like beds or sofas is an example of foldable items that can be turned into closets or cabinets when not used. Even desks can be mounted to the wall and pulled out when needed.
5. Use Mounted Furniture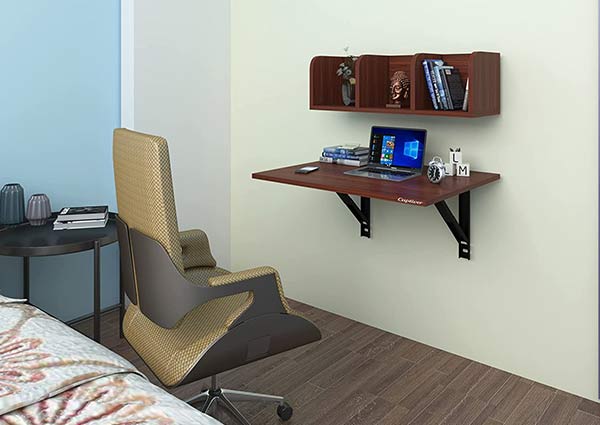 It is the most common small living room design that one can opt to elevate the living area's look. Use such furniture which can be mounted to walls. It is best to use such wall-hugging furniture in small houses or studio apartments to get more floor space. For example, you can use a study table mounted to a wall or a dining table. It will look classy.
6. Try Room Separate Apparatus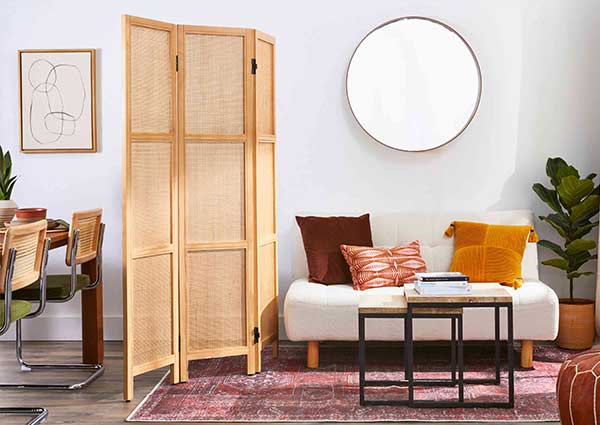 It looks very beautiful in small homes. You can use room dividers and screens to create an illusion of separate rooms. You can put these dividers in your bedroom to create a changing room. Or get a separate home office or reading area in your living area.
7. Declutter is the Key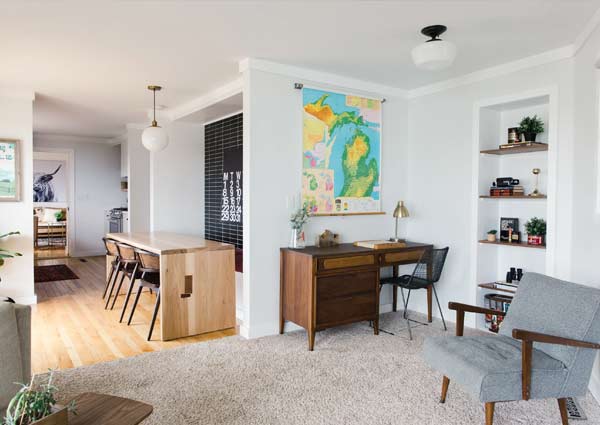 De-clutter is the primary key to getting a beautiful home. Even if your home is not decorative, it will look ten times more attractive when clean. So keep your home clean. Also, choose furniture and decors that can make your home look cluttered. Wall paintings or small-sized furniture are the correct examples. You can also choose statement artwork for your small living room design. You will see the difference after implying this.
8. Install Mirrors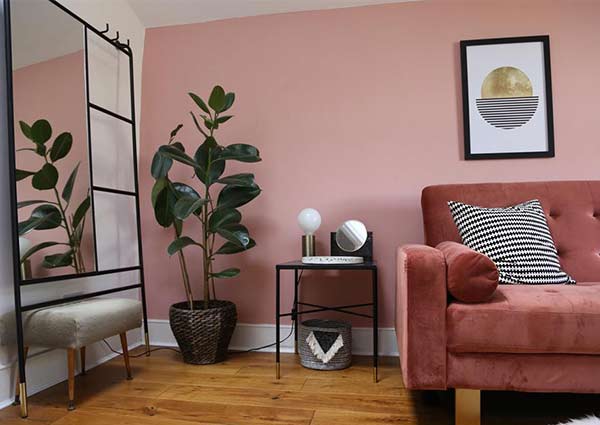 Mirrors are affordable decor for small homes. Just make sure to install mirrors in strategic positions. All you have to do is install the mirrors or glass decor in front of your windows and let the natural light reflect the mirror. It will automatically make your area look even bigger. The mirror reflects the lights and creates an illusion of large spacious rooms. This can also work with LED lights or mood lightning.
So above are some tips and tricks to design small homes and make them look more attractive. We hope that you have found it helpful. Apart from this, if you are searching for interior designers to get more helpful tips and ideas for your home, you can book them from Surfindia.com. Here is a list of expert interior designers in Chennai, Navi Mumbai, Bangalore, Pune, etc. You can book them by making a call or through online modes.