We strive to uphold the beauty in our lifestyles and surroundings, which affects our mood and feelings. Our house is the place where we spend most of our time, that is why it is a must that we beautifully design it for our happiness. So, hire the Best Interior designers because they give their 100% to make their clients happy. Interior design can help raise our mood and efficiently optimize the room in our homes by allowing the most of what we have. All interior equipment is placed in the appropriate secure place in custom-maintained houses with suitable safety precautions.
Listed below are the top 10 reason for hiring the Interior Designer for your place:
Trained vision:

Interior designers dedicate years to honing their skills. That gives them an idea of each aspect that must be taken into account when designing a room. They've been trained to look at a room dynamically and spatially, paying much attention to everything from lights position to sofa arrangement. They understand which section of the space should be highlighted and add the extra awesome effect to that region.




You will save time:

Decorating a particular space involves so many tasks. If you do it on your own, you will have to invest a lot of time reasonably because there is a lot of detailed stuff performed on the room's layout and design and the various possible types and many other small details. There's no need for you to do all of that if you employ an interior designer. You'll likely need to do a teeny-tiny bit of research to appreciate and approve what your creator is suggesting.




Credible sources and contacts:

Interior designers are entitled to have their trustworthy networks and connections. It will ensure that the quality of all tasks done meets your expectations. Getting a plumber, mason, or laborer and then checking that their job is great and arranging their plans would be a no problem for you. With an excellent Interior designing team, you will be free from all the hassles. All the tasks will be completed with perfection.




Highly qualified performance:

Unlike the owner, an interior decorator has a realistic viewpoint on the case. They can spot even the most improbable of problems that most individuals would neglect. They will pursue a predetermined implementation plan and notify the home's owner of the numerous actions taken. There are no hidden expenses, so the buyers would be encouraged to invest more wisely. It would have a beneficial impact on the expenditure as a whole.




Interior designer will help you achieve your goals:

Almost all owners know how they'd like a room to appear. But they can' get what they want without professional help because they lack the requisite resources to make it a reality. When you recruit the best interior decorator, they will command the whole layout and have a clearer view of the end product than the client. When the design is finalized, the end product will resemble your's vision, or it may surpass your desires.




Great color combination:

Color combinations can make your room stand out and add another element of surprise. The majority of people are familiar with some of the most popular and standard colors and patterns. However, most homeowners would be shocked to learn about various color combinations for room by working with an interior decorator. Professionals hey can successfully mix shades to make space appear more vibrant and appealing without feeling bad and dull. Color around us impact our mind differently. If you want to feel great at your home, you must prefer to select an excellent designing team.




Cost-effective and Energy-efficient homes:

Many interior designers adhere to environmental protection principles and use a green and eco-friendly interior to save energy to make the design more functional and accessible. Most design teams observe and stay updated with the latest architectural trends. For the best interior designers in India, conserving, recyclable, and usable resources is one of the most current developments in home management. The design team understands how to create the house's overall layout and how to use the appropriate flooring, tiles, curtains, light fixtures, and other materials. So, when you hire an interior designing team for your place, you will surely save money and time.




Interior designers add wow factor:

Most interior design teams strive to develop ideas for ways to change and create a home more enticing. As a result, the end product has more of an extraordinary element. They will assist you in seeing items in a new and creative light. They will give the house a more attractive appearance.




Outstanding planning and budget plan:

A designer know where to look for equipment to help your home more attractive and elegant on a project. With interior designer experts, the consumer does not have to spend hours studying and documenting all of the items that are required for the house. Also, the consumer does not have to try looking up the products or cost. A design developer will have all of the specifications necessary and info on hand.




Excellent result:
Interior designer take the project with motive to complete it with dedication. Professionals in this field give their level best to ensure they provide excellent result to the clients at fair price. You will be happy to see your place because of the hard work and excellence of designing team. Therefore, without any concern for your room, you must choose professional interior designer.
The interior design team is always there to ensures that the interior spaces they design are usable, clean, and attractive for all types of structures, including homes, stores, businesses, supermarkets, cafes, and restaurants. Design developers put their best forward to ensure that the clients understand and appreciate their design's significance. When it comes to developing the interior design for the ideal homes and buildings, expert designers consider their customers' desires and obey their hearts. They discuss their perspectives and assist individuals in making decisions based on their interests. So, for excellent results for your place choose the best interior designer.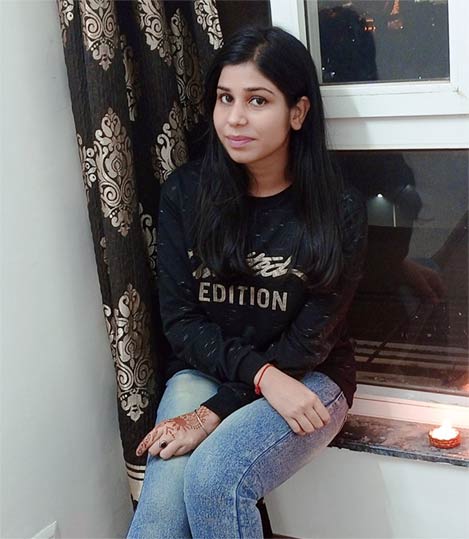 Kriti Awasthi is a passionate reader and a professional writer. Her writing style is figurative, animated, and Chatty. If she is feeling it and it strikes her fancy, she will write it. Sometimes poetically and sometimes rhetorically, she is keen to open the new doors of the writing world.