Traveling and sharing time with loved ones can be highly beneficial mentally. Traveling allows you to make connections with people from various cultures. This will enable you to look at problems and obstacles in your everyday life from a different perspective. Summer has arrived in India, so now is the ideal time to make arrangements for a beautiful summer vacation in India 2021.
While escaping the extreme temps and hustle-bustle of everyday life, enjoy the beautiful environment, discover wonderful sights and exciting activities to do. India is a large country in the world with a variety of tourist destinations. Here, one can have a life-changing and exciting holiday trip experience. There are numerous places to visit in India that draw visitors from all over the world. Each Indian state is known for its collection of tourist attractions. Following are 6 best summer holiday destination in India:
1. Shillong

Shillong, Meghalaya's capital, is an excellent introduction to the North East region beauty of India. The lovely hill town is famous for its pleasant weather, dense green trees, glistening lakes, and breathtaking waterfalls. For its scenery and climate, the city is well known as the "Scotland of the East." It is one of the best places in India to visit during the summer. You can enjoy your visit to Shillong by doing many amazing things such as Boating in Umiam Lake, camping, Horse riding, waterfall rappelling, river rafting, etc. If you love trekking, you must prefer Meghalaya Living Root Bridge, Sophet Bneng, and Kyllang Rock.
2. Mahabaleshwar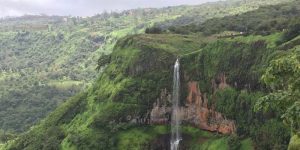 Mahabaleshwar is one of the Western Ghats' most popular hill stations. It is one of India's famous summer vacation spots. From the vantage points, you can get a breathtaking view of the dense forests. This incredible location allows you to soak up the glory of glorious sunrises. Relax or go hiking on the natural trails during your stay. Mahabaleshwar is famous for its luscious mulberries, raspberries, and gooseberries, as well as thrilling trekking trails and an ideal climate.
3. Auli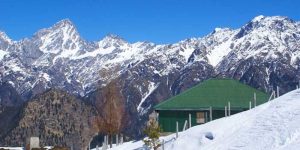 One of the great approaches to spend your summer vacation in Northern India is to visit the mountain region during the summer. Auli Bugyal is a wonderful hill station set at an elevation of 3000 m, widely known as a ski resort. You will love the realms of Joshimath, Auli Gorson trek, Ropeway trip, hiking, and other activities during your trip to Auli. This place is embraced by the Himalayan beauty, apple orchards, and pine trees, which are just a few reasons travelers flock here. You will also be able to find the best hotels and resorts for your visit.
4. Dalhousie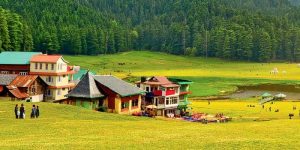 Dalhousie is a beautiful and pure town in Himachal Pradesh with old-world elegance. This hill station, which is surrounded by majestic landscapes, is a popular holiday destination for tourists. The buildings of this tiny Indian hill station bear the influence of colonial architecture. Horse riding is a popular activity, and the locals have a lot of exciting tales to share. The ambiance is calm and soothing. It energizes you and relaxes your body. Chamera Lake, Dainkund Phewa Satdhara falls, and Bakrota hills are two of Dalhousie's most well-known attractions. The sight from Khajjiar, India's "Mini Switzerland," is truly incredible. It is one of Bollywood's extremely famous filming locations.
5. Pondicherry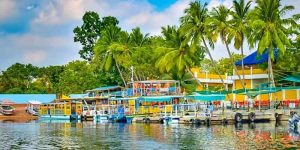 Pondicherry is a good holiday spot if you'd like to make your vacation memorable and refreshing. The union territory's character is strengthened by its gorgeous beaches and trendy little cafes. It's a haven of peace and serenity.  Pondicherry is the ideal location for escaping the hustle and bustle of city life. Pondicherry's bougainvillea-draped architecture transports you to France. At Rock Beach and Pondicherry Beach, you will have a relaxing afternoon. Scuba diving in clear water is one of the most common tourist activities.
6. Darjeeling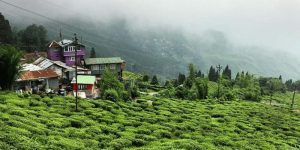 There are plenty of activities to do in Darjeeling, such as you can soak up the peace at Batasia Loop and Gorkha War Memorial, ride the Toy Train to get to the hill town. You can also catch the magnificent sunrise from Tiger Hill and wander the tea gardens at Happy Valley Tea Estate. In the North East, it is one of the great summer vacation destinations. The hill town, which is overlooked by the spectacular Kanchenjunga and flanked by emerald-green tea plantations, is ideal for a refreshing summer break.
There is always a moment when the kid in you wishes to get some enjoyment, regardless of how old you are. When you travel, you don't have to think about what you do and break away from the usual. Traveling helps to enjoy the beauty of the world. Traveling has no limits, and We live in a magical world full of wonder, enchantment, and excitement. There are no limits to the experiences we can have if we keep our eyes open and look for them.