You must take a break from the daily routine of working or studying if it is getting too overwhelming. It is best to relax and forget about the stress by going on an adventure. And, there is no better way to relax than to indulge in an adventure by going camping. There may have been numerous times when you must have stayed at luxury hotels for a comfortable stay, but camping in the lap of nature is a whole new and exciting experience. There are countless sights to explore and activities to partake in during the camping trip, such as activities such as rock climbing, bird-watching, etc. So, here are some of the best and most popular camping sites in India to have a wonderful adventure!
1. Solang Valley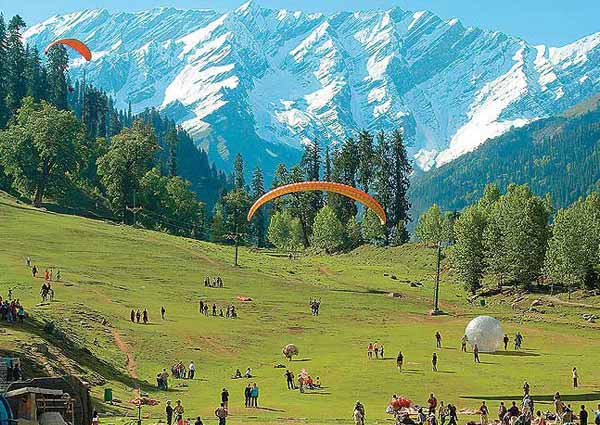 The Solang Valley in Manali is one of the most stunning locations for camping. Visitors from every corner of the world come here to witness the lush greenery, the clear water streams, and various fun camping activities. If you wish to come here for a fun camping trip with your friends, this location will be perfect for your adventure. Make the best of your trip by partaking in thrilling activities and relaxing with the picturesque mountains.
Best time to visit – April to December
Things to do – Rock climbing, rappelling, paragliding, zorbing, bonfire, etc.
2. Sangla Valley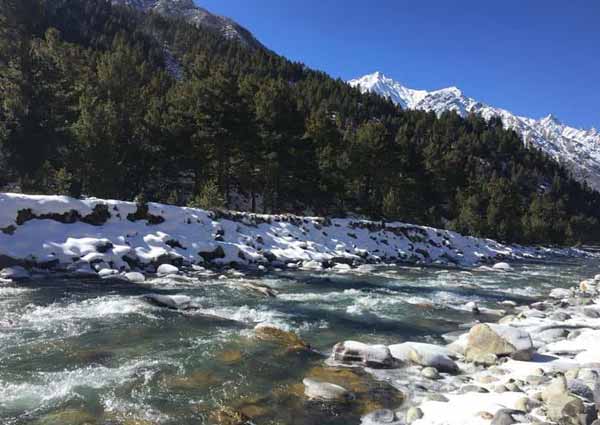 Located in the Kinnaur district of Himachal is Sangla Valley, one of the most gorgeous locations in the state. People visit here to witness the greenery and the mountain regions of Lahaul and Spiti and to camp amongst the pine and cedar trees. The camping tent for the tourists is very comfortable and even luxurious, with double beds, a wardrobe, an attached bathroom, and various other amenities. While you are here, you can also explore other interesting places nearby, such as Mastarang, Rakcham, Kalpa, Batseri, Kanda, and Chitkul.
Best time to visit – March to June and September to November
Things to do – River crossing, rock climbing, rappelling, trekking, etc.
3. Jaisalmer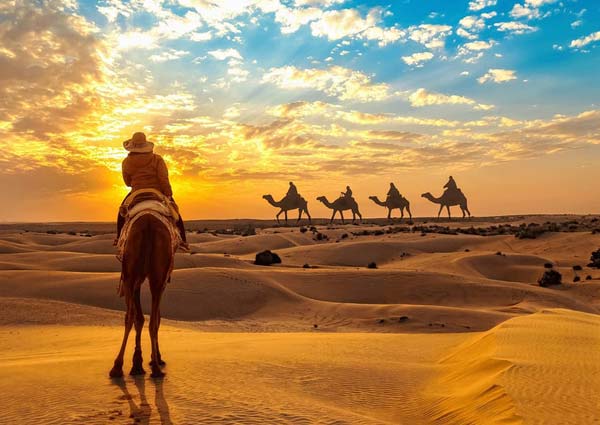 Renowned as the Golden City of Rajasthan, Jaisalmer is named aptly for its golden dunes with a rich cultural history. This golden city is one of the most famous places for camping in a desert where you get to see golden sands all around you. Here, you can choose between medium to luxurious tents, which offer a great camping experience with desert rides, Rajasthani cuisine, cultural events, etc. It is the perfect place to seek the gorgeous sunrise and mesmerizing night skies.
Best time to visit – November to March
Things to do – Desert safari, camel riding, campfire, etc.
4. Kasol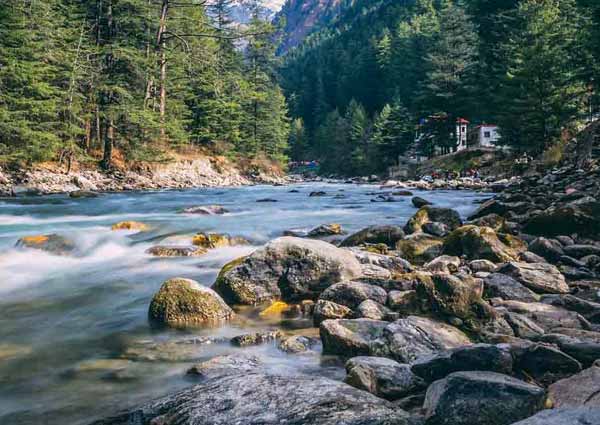 Kasol in Himachal Pradesh is among the most beautiful camping spots, famously known as "Mini Israel," and has become infamous among Israeli tourists. People who want an escape from their work or studies and have a relaxed weekend visit Kasol for camping. Here visitors can enjoy their holidays filled with the stunning views encircling them, the soothing sounds of the river, and thrilling adventures to partake in. There are numerous campsites in Kasol with all amenities for a comfortable stay. So, if you seek a perfect escape from your daily life into nature, then camping at Kasol will be one of the best options.
Best time to visit – March to June
Things to do – River rafting, trekking, rock climbing, etc.
5. Kolad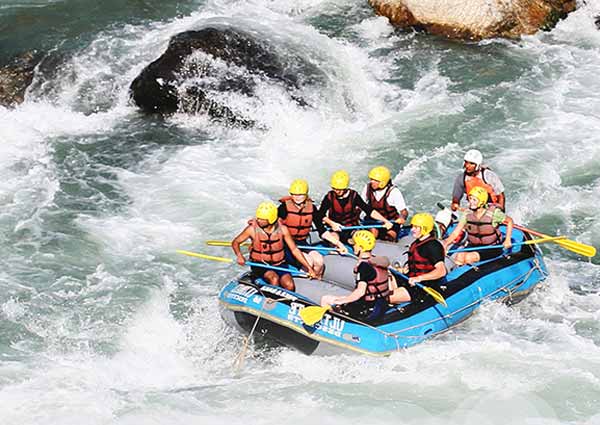 Kolad is popularly known as the adventure capital of Maharashtra. The biggest attraction is camping amidst the lush nature, surrounded by the river Kundalika and forests around the campsite. This is a perfect place for people who do not want to stay in the usual luxury hotels and resorts and want to explore nature better by living amongst the trees. You need not worry about the amenities as the camping site has everything available for your comfortable and relaxed stay, such as foam mattresses, sleeping bags, pillows, washrooms, showers, etc. You can even enjoy an evening barbeque near the river or trekking to further explore the site.
Best time to visit – June to October and November to February
Things to do – River rafting, hiking, zip-lining, tubing, kayaking, etc.
6. Sher Bagh Camp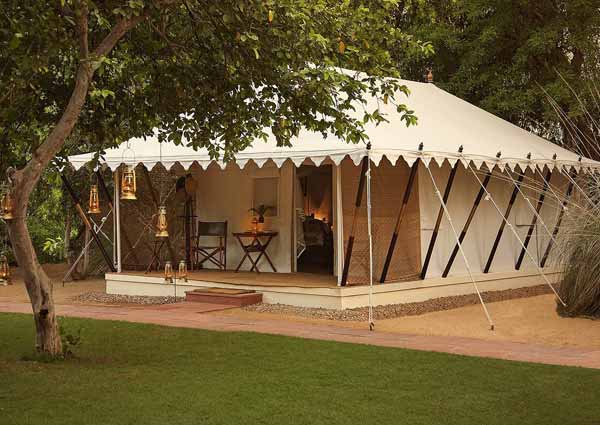 Are you looking for the best camping spots that are also romantic? Then, you can choose the Sher Bagh Camp in Ranthambore, India. There are twelve camping tents, all-inclusive air conditioners, bathrooms, private verandah, wi-fi, and even a Jacuzzi! You can also do countless activities with your special someone on the honeymoon or when you are with your friends or family. The evenings are very romantic as you spend gorgeous time around the trees, stars, and the night light.
Best time to visit – April to June
Things to do – Bird watching, camel riding, hot air balloon ride, trekking, etc.
7. Rann of Kutch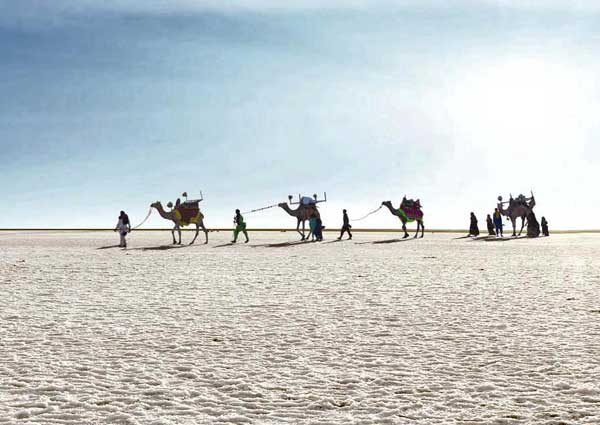 Another breathtaking place to enjoy outdoor activities and camping is the Rann of Kutch, one of the best family campsites in Gujarat. Here, your camping spot will be right in the middle of the salt desert, where you can enjoy several traditional events, the local cuisine, and stunning full moon evenings. This popular camping site is best suited for a visit during winters. Whether you have a Kutch tour with friends, family, or a solo trip to forget all the stress, this fascinating destination will leave you in awe.
Best time to visit – October to February
Things to do – Star gazing, flamingo watching, paramotoring, ATV, etc.
8. Rishikesh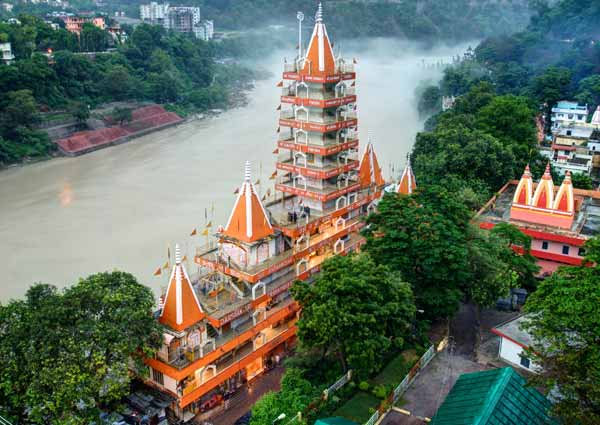 If you seek an adventurous camping trip with your close ones, then Rishikesh is the best camping place. Your friends or close ones can partake in numerous outdoor activities here, like kayaking in the pristine Ganga River, river rafting, trekking, and more! You can also spend some relaxing time under a sky full of stars or around a soothing bonfire. Your campsite at Rishikesh will be full of amenities such as comfortable beddings, washrooms, toilets, etc. Those looking for an escape from their city life will adore this gorgeous place.
Best time to visit – October to February
Things to do – River rafting, trekking, bungee jumping, kayaking, yoga, etc.
9. Sarchu Camps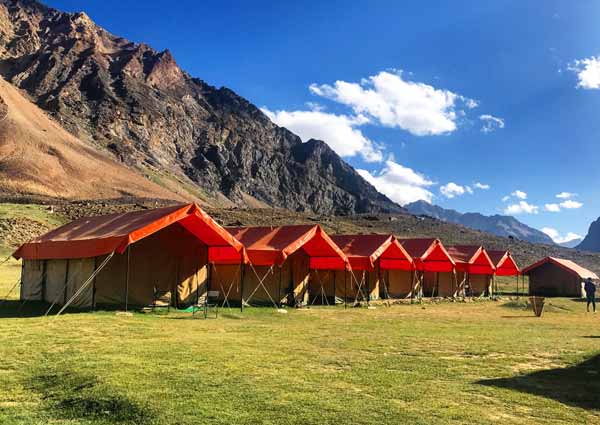 Another one of the top camping spots in India is Sarchu, a halt point on the Leh to Manali Highway. This spot is located between Baralacha La and Lachalung La. There are numerous tents available here for people who stop at this halt point. Surrounded by the picturesque mountains and lush greenery will make you fall in love with this place. The starry sky also looks amazing from this location at night, making your evening unforgettable.
Best time to visit – June to September
Things to do – Trekking, sightseeing, etc.
10. Chandra Taal Lake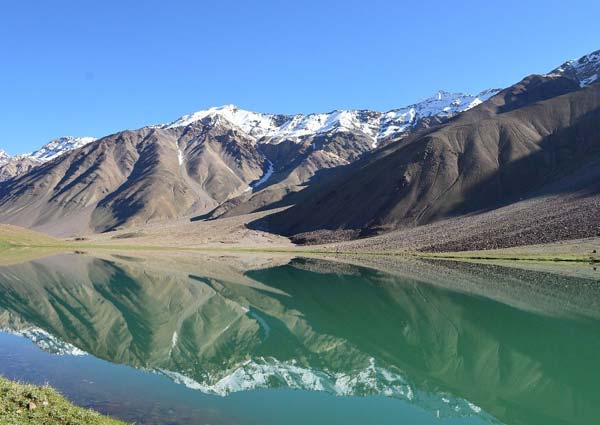 Chandra Taal Lake, located in the Spiti and Lahaul districts of Himachal Pradesh, is a mesmerizing lake that attracts tourists to see its turquoise-hued waters and fascinating folklores. This beautiful location is also dubbed as the Trekker's Paradise for its breathtaking panoramic views. Lake Chandra Taal is situated at an altitude of 43,000 meters, from where you can take joy in the scenery of the Spiti region. This is one of the best camping spots in Himachal Pradesh, which will make your camping experience worth remembering.
Best time to visit – June to November
Things to do – Sightseeing, trekking, etc.
11. Jim Corbett Campsite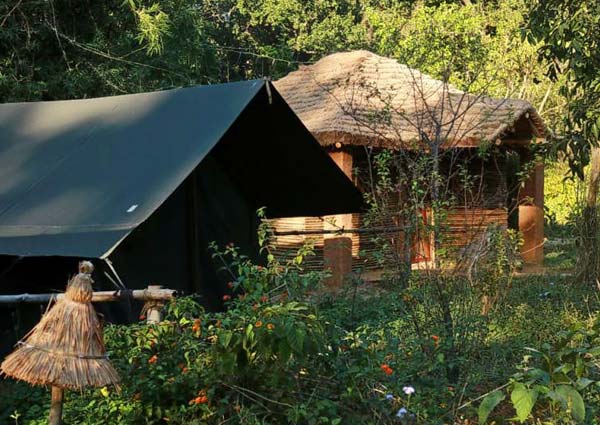 Those looking for a vacation between the wildlife must visit the Jim Corbett National Park in Uttarakhand and stay at camping sites to fully experience living in the lap of nature. There are various places to camp here, including the adventurous fishing camps and Wildrift Camp in Kyari. This is a great family campsite where you can go on a jungle safari, participate in hiking, angling, and other interesting activities.
Best time to visit – June to November
Things to do – Jungle safari, fishing tour, hiking, river crossing, rock climbing, trekking, etc.
12. West Ladakh Camp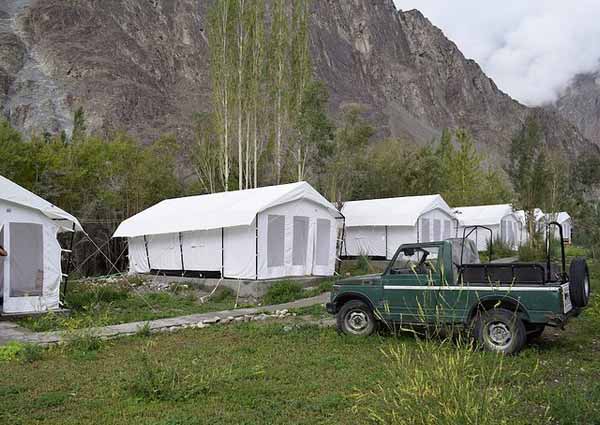 One of the famous places to go camping in India is West Ladakh Camp, where you can see the fascinating Himalayas and pristine lakes around you. Here you will get to try authentic Tibetan and Ladakhi cuisine. During your camping trip, you can also visit the monasteries in the town or go bird-watching as numerous migratory birds fly here and there are gorgeous sunsets which you will never forget.
Best time to visit – April to July
Things to do – Trekking, bird-watching, river rafting, camel safari, etc.
Now that you know the most beautiful camping spots in India, plan a solo or family camping trip to visit these amazing destinations. You can book hotels and resorts in Ahmedabad, Delhi, Mumbai, or wherever you are going to have a comfortable and luxurious stay, but camping has its own charm. So, pack your bags with camping essentials and go on a thrilling camping adventure!!