The kitchen is the most used space in an Indian home. Indians cook a lot of food with a lot of love for their big families, yet still, it's seen that we don't pay enough attention to our kitchen design.  The kitchen needs to be designed in a practically feasible way. A lot of the factors are required to be addressed while designing your cooking area. If you are planning to create a fancy kitchen that you only see in magazines, then get your tools ready cause we have prepared a list to help you in getting your kitchen ready in the latest style.
Kitchen layout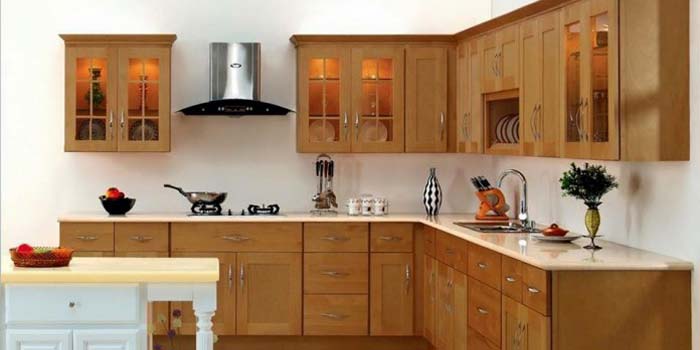 Before deciding on the style of your kitchen, you need to find the perfect kitchen layout. There are a lot of options to choose from while choosing the kitchen layout few of those options are:
Close door kitchen:
Latest traditional style of Indian Kitchen where you create your kitchen in a room with a door.
Open kitchen:
open kitchen modular kitchen is the Western Trend in which your kitchen is attached to your drawing room or dining room.
Partitioned kitchen:
the partitioned kitchen is a mix of closed kitchen and open kitchen asthere is a half wall or glass wall partitioning your kitchen and drawing-room.
One wall kitchen:
One wall kitchen are a great design for you, if you have a small home or Studio apartment, In this design your whole kitchen counter is arranged against that wall to save the space.
Galley kitchen:
When two counters are arranged parallel to each other, and they create a galley in between them.
L-shaped kitchen:
L-shaped kitchen is when the counters are placed in a way that they create the shape of L.
U-shaped kitchen:
just like L shaped kitchen, in the U-shaped kitchen, the countess creates the shape of U.
Counters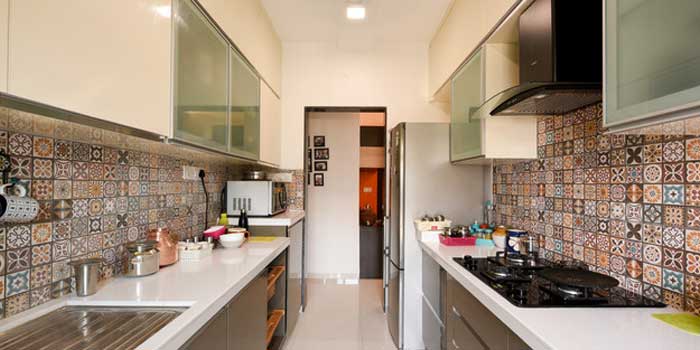 Kitchen counters are a place where most of the work gets done so choosing the right kind of counters is one of the most essential part of kitchen designing. Now, there is a lot of options are available to choose from like:
Marble:
Marble is one of the most demanded materials for kitchen countertops. They give fancy look and nice finishing to your kitchen. It will also need a lot of maintenance as you need to get it sealed regularly.
Granite:
Granite is a type of solid stone that will make your countertop look flawless, so if you want to go with something classic then granite is the one for you.
Porcelain or Ceramic:
Ceramic or porcelain is an excellent choice for kitchen countertops as they are easy to clean as well as heat resistant. So, overall their maintenance will below.
Stainless steel:
Stainless steel completes the look of your contemporary kitchen, and they are new in trend. These countertops resist dust as well as heat, and most professional kitchens use them because of their durability.
Storage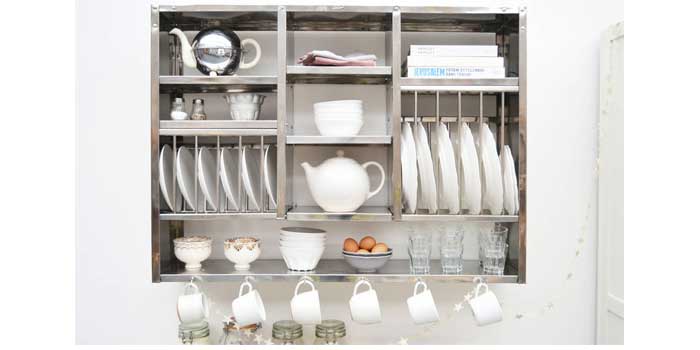 Indian Kitchen needs a lot of storage space which means lots of cabinets and drawers. While remodeling your kitchen, you can choose an effective storage system that is available in all the stores. Indians need a lot of space for their spices, grocery, and vegetables to make those magical flavorsome dishes that only Indians can.
Walls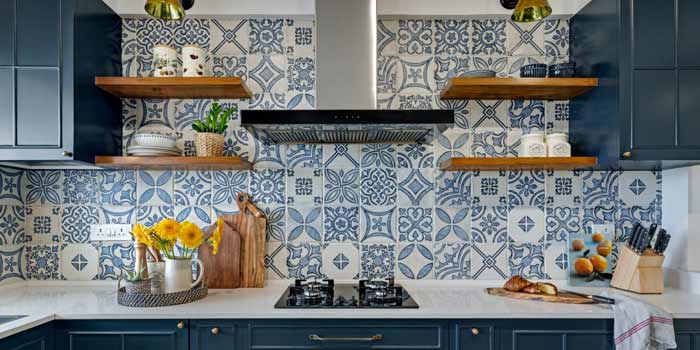 Selecting the right kind of color, design, or tiles for kitchen walls can be tricky. You need to pretty of the kitchen walls to give them the right kind of finishing that compliments your kitchen style. There are many ways in which you can decorate your kitchen. Some of the ways are:
Beautiful tiles:
If you're looking for something eye-catchy and striking then you should go with designer tiles.
Artistic designs:
Paint a mural on the wall or any other design that will make your kitchen feel more warm and inviting.
Vibrant Paint:
Go with some smooth and rich colored paint to make your kitchen look more attractive.
Scenic Wallpaper:
If you aren't into painting or is a good Artist, then you can go with the wallpaper, and it will give the same result with less work.
Photo frames:
Hang some photo frames with pictures with some of your favorite quotations will make your kitchen feel more homely.
Electronics
You wouldn't realize how many electronics you have in your kitchen, from stoves to ovens, from the refrigerator to mixers and grinders. Before designing your kitchen, make a list of all your electronics and assign a designated place for all of your electronic devices. This way, you will know where to add an electric socket, and you wouldn't have to move your device's every time you need to use them.
Ventilation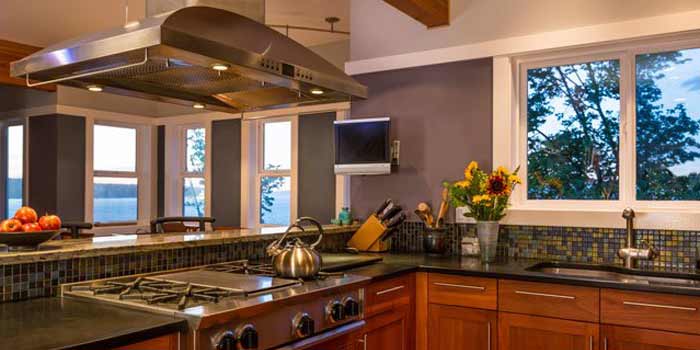 One thing all Indian Kitchen needs is proper ventilation as there is a lot of food being prepared in the kitchen. You can keep your kitchen ventilated in many ways. A few of those ways are:
Windows:
Windows is the old-school method of ventilation, and if the window is rightly placed, then they work great.
Ventilation fan:
Ventilation fans, also known as exhaust fans, are also one of the traditional methods, and they worked fine in keeping the smoke and fumes away from your kitchen.
Electronic Chimneys:
Electronic chimneys are the latest scientific devices that are used to suck the smoke, gases, and smells from your kitchen.
Final Words
Now that you know about all the basics of decorating a kitchen, you can start with your planning and designing. If you are still confused about the right style, then the best option for you is to hire professionals. As interior designers are professionally trained and educated, they can help you in creating your dream kitchen, and they are the ones who will be able to understand your vision as well. Are you trying to find the best interior designer? If your answer is yes, then SurfIndia has bought a list of interior designers in Delhi or all over India for you. So, explore the list and hire the one that suits your needs the most.