Getting your hair colored is a new trend in Indian youth. As most of the Indians have dark brown or black hair, any other hair color stands out in the crowd. There are hundreds of colors to choose from, blonde to red and blue to pink. But you can't go to a salon and choose any color. It will create a disaster, as first, you must understand your skin tone and understand what hair color compliments your skin tone the best. Ideally, your beautician or hair expert should be skilled enough to suggest a good hair color. But a lot of girls and guys have been coloring their hair at their own homes, and for those people, we have created a guide to help you choose your hair color that suits your skin tone the best.
For fair skinned Indians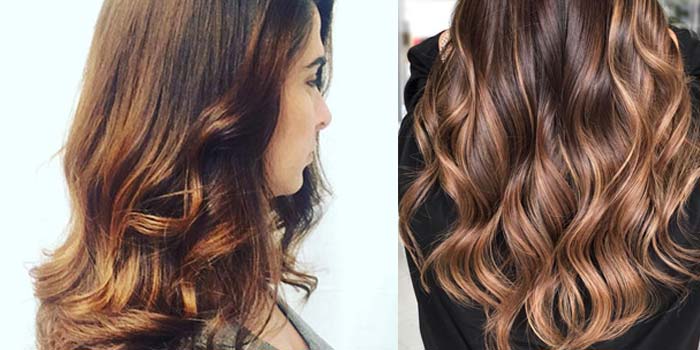 1. Strawberry blonde:
Strawberry blonde hair compliments the fair skin the most, and it gives your Disney Princess look.
2. Golden brown:
One can never go wrong with golden brown hairs as the brown color will make your skin look magically fairer.
3. Auburn:
auburn Hair color will not only complement your skin but will also make your Indian pictures pop out.
4. Black roots and blue ends:
if you plan to go with something edgy, then you could go with these black roots in blue ends.
Wheat colour skinned Indians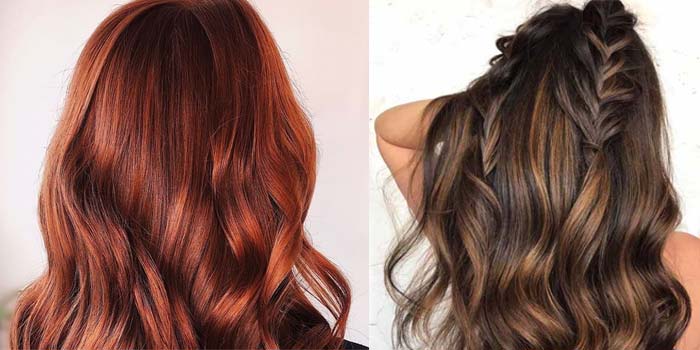 5. Copper:
Copper is a warm yet sassy color. It will make you look approachable and dramatic altogether.
6. Honey blonde:
Honey blonde will give you an exotic look that everyone will notice and appreciate.
7. Chestnut:
Chestnut is a color night falls between red and brown, and This color will give rich texture to your hairs.
8. Black with red highlights:
Both red and black are primary colors, and both of these colors will attract a lot of attention to stand out in the crowd then black with red highlights is your color.
Dusky skin Indians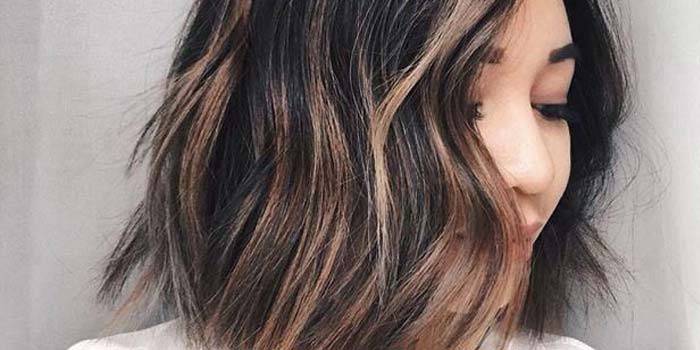 9. Burgundy Red:
Burgundy red is a color that will make your Olive colored skin look more beautiful. If you are trying to go with something classic, then burgundy red is your color.
10. Chocolate brown:
The smooth and rich hair color is perfect for your skin type. If you are not looking for a big change, then it will blend with your natural hair color effortlessly.
11. Pastel pink:
if you are ready to own up to your beauty and skin color, then go with pastel pink. We can assure you that everyone will stop and stare at you for once.
12. Brown with purple highlights:
Boost your confidence with the color that will enhance your natural beauty.
Final thoughts
If you are planning to color your hair at home, best of luck to you, but in case you are planning to visit alone to get your hair colored by a professional, then make sure you find a fairly trained and skilled professional for the job. To help you in finding hair experts in your area, we have scouted and enlisted the best Beauty parlors in Mumbai or anywhere else in India. now it's your time to shine bright like a diamond and join the trend of colored hair.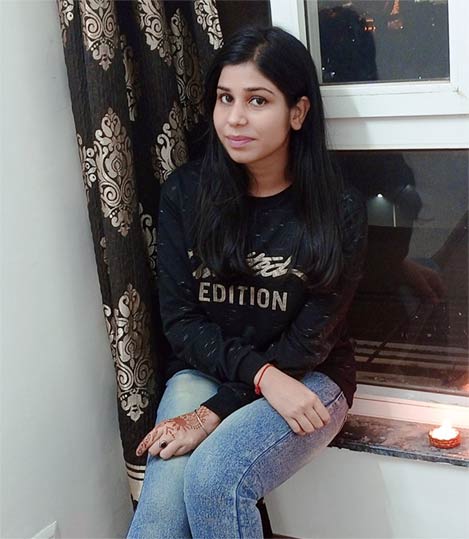 Kriti Awasthi is a passionate reader and a professional writer. Her writing style is figurative, animated, and Chatty. If she is feeling it and it strikes her fancy, she will write it. Sometimes poetically and sometimes rhetorically, she is keen to open the new doors of the writing world.