It's your big day, and everything should happen as per your choices and dreams. So what if you have dreamed of marrying in an exotic location. Everything can be arranged with the right knowledge and proper planning. It's the biggest day of your life, so we'll make sure that you will tie the knot in a ceremony which you have planned in your fantasies. To make that moment extraordinary, we have prepared a complete guide for the destination wedding. We have covered all the bases so,
Date and Time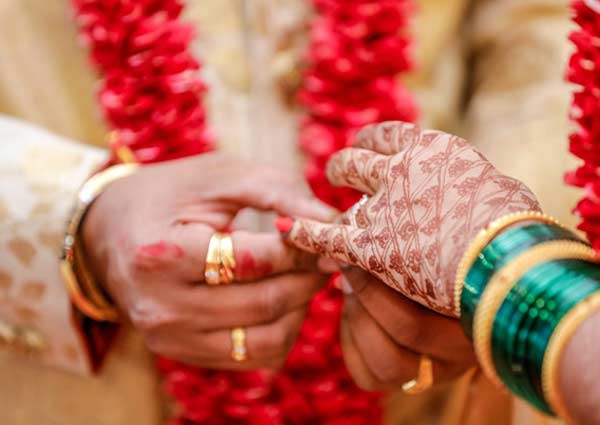 The first and foremost step of planning a destination wedding is selecting your dream wedding time and date. You and your partner believe in astrology; then, you should ask your astrologer and Pandit for the shubh muhurat. In case you guys are not overly religious, you should select a date and time as per your choice. While choosing a date and time, make sure you consider other things like season and weather, venue availability, any other major event, and make sure to leave ample time for preparations. You can have a day wedding or night wedding depending upon the time, which will accommodate you and your guests the best.
Explore the perfect Destination wedding Location
After selecting the perfect click for your wedding now, it's time to explore the most beautiful locations to make your dream of a destination wedding come true. Tie to tie knots on a beautiful beach or in lush mountains, or you can start the new beginning of your life in a royal way by getting married in a palace. To help you shortlist the perfect location for your wedding, we have scouted and enlisted the most beautiful wedding destinations to explore the list given below and select the venue of your beautiful wedding.
Best location for beach wedding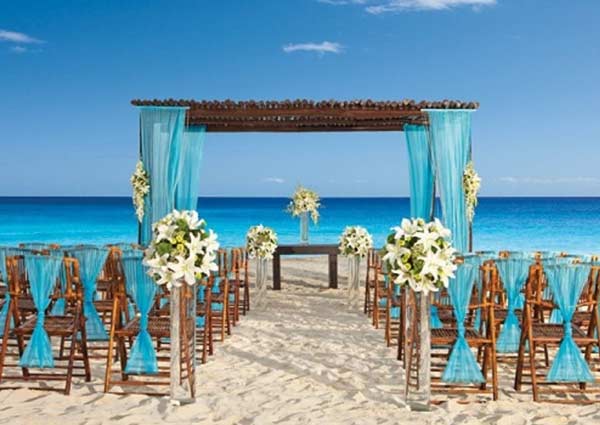 1. Goa:
the party capital of India, is always ready to host any big event for you, whether it's your birthday, your Bachelorette party, or the actual wedding itself.
2. Andaman:
Andaman is famous for its Turquoise blue Water and beautiful scenery. If you are in the mood to start your married life with peaceful vibes, Andaman is your destination.
3.  Kerala:
Kerala I have everything open skies Blue Water and lush greenery. You can have a cultural wedding here with a touch of modern beaches.
4.  Pondicherry:
By getting married in Pondicherry for Puducherry, you can experience the culture of France without crossing the Indian borders.
5.  Maldives:
The Maldives the most exotic location in India. if you choose this location for a destination wedding, then your marriage will be remembered for ages to come
6. Lakshadweep:
The unspoiled beauty of this beach will make your big day extraordinary and leave all the guests in awe.
Best location for a mountain wedding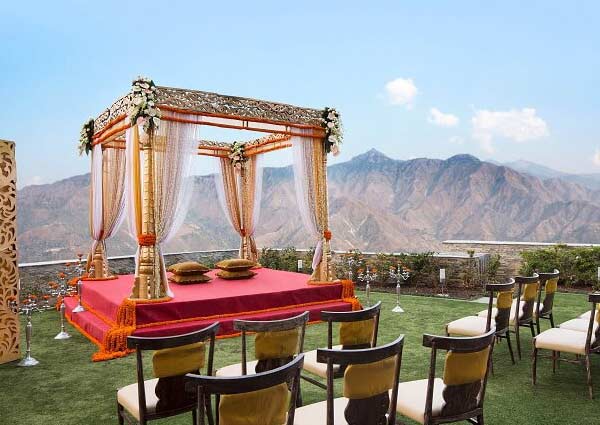 1. Manali:
the widely popular and beautiful city in Himachal Pradesh, is a popular destination for honeymoon goers. You can try something new and get married in the lap of the mountains.
2. Ooty:
Bollywood has already explored the city as many films have been made there. You can give your guest a beautiful treat valley of Ooty.
3. Auli:
The Exotic Valley between mountains filled with different flowers. The endless beauty will capture the heart of all the guests and make your wedding memorable.
4. Gangtok:
surrounded by lots of greenery and magnificent views, Gangtok is considered one of India's most beautiful mountains. Getting married here is a privilege that not everyone can get.
5. Pahalgam:
If the stunning views of lush mountains and beautiful culture it's not a good enough reason to get married in this beautiful place, then I don't know what is.
Best location for a destination wedding in palaces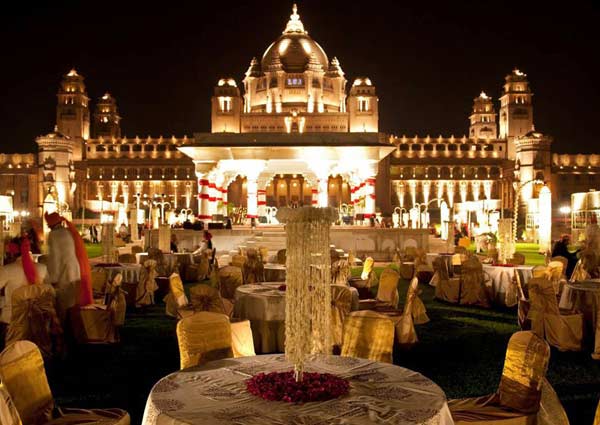 1. Jodhpur:
get married in a city where Priyanka Chopra got married. It could be a fun fact to recite later in the future.
2. Jaipur:
The Pink City has lots of palaces to offer to get married. Choose any one of those and make a vacation out of your wedding.
3. Hyderabad:
The culturally appropriate and lively city is waiting for you to get married there.
4. Mysore:
the beauty of Mysore will enhance the beauty of your big day.
5. Gwalior:
The city is pressed all over India for beautiful scenery and friendly people and has many palaces to offer.
Best location for foreign wedding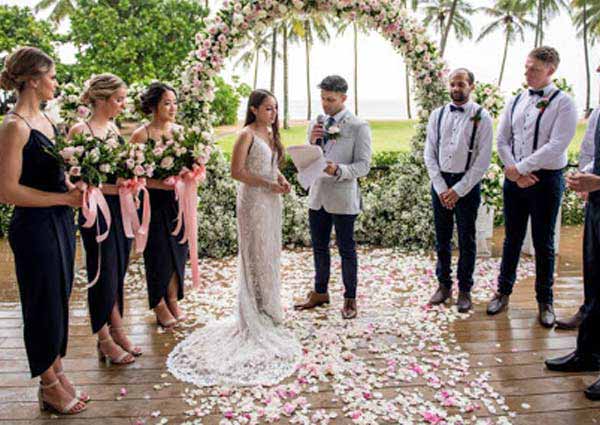 1. Switzerland:
Whenever someone visit Switzerland, they lose your heart in the picturesque beauty of the scenic valleys, and it's a fac
2. Italy:
the perfect mix of rich culture and modern values. The country must have something special as Ranveer and Deepika have tied the Knot there.
3. Portugal
no place can beat the historical value and duty of this country. Be a part of history and get married in Portugal
4. France:
get married in the fashion capital of the world where Romance is in the air. The country has always been popular with couples starting the new chapter of their life in the right way.
5. Dubai:
what could be more perfect in getting married in the lap of luxury. Dubai has everything one can dream about.
Affordable locations for a destination wedding
1. Uttarakhand:
Uttrakhand is an underrated gem of India. Not everyone knows of and appreciates the beauty of India, so before it became the mainstream destination, go and get married there.
2. Gujarat:
Gujarat is the emerging beauty of India, and soon it will be a popular destination to get married, so, be one of the first few ones to get married.
3. Jharkhand:
getting married in a beautiful scenic location and under your budget is possible if you choose to Jharkhand the lush forests and nature will take your Breath Away.
4. Madhya Pradesh:
With a rich heritage, old history, and beautiful architecture, Madhya Pradesh makes a beautiful destination for a destination wedding.
Planner or Coordinator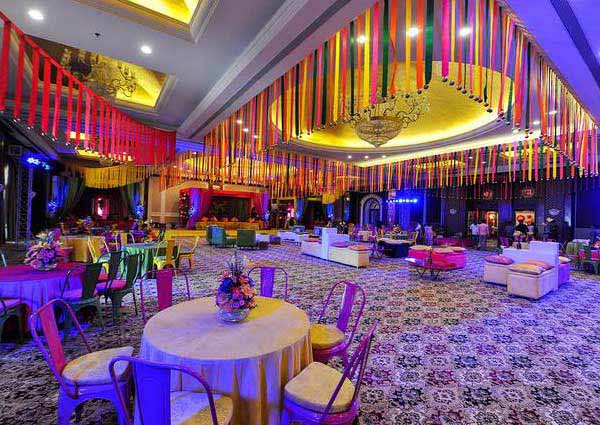 Getting married in an exotic location is not an easy task as there is lots of planning and execution required. Since you are not a local of that city or country, you don't know the ins and outs, and that is where the professional marriage planner and coordinator enters in picture. Hiring a professional marriage planner coordinator is in the best interest of everyone as they will make sure that the ceremony goes in a smooth and hassle-free manner. They will also make sure that you enjoy your pre-wedding festivities rather than spending them in anxiety and pressure.
Food trends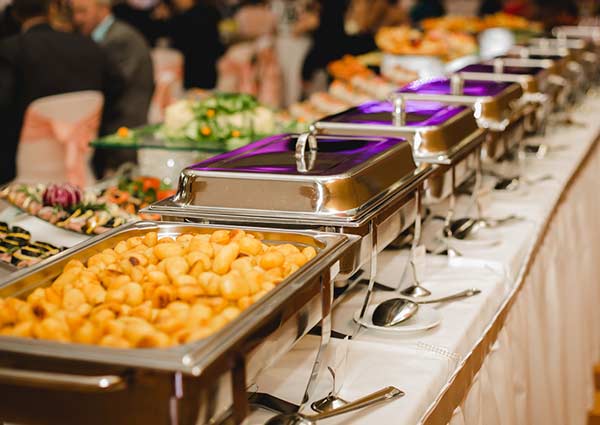 Food is the biggest attraction of a wedding, especially for attendees. It is recommended to go with the local dishes, but the guest will not appreciate it as they would be expecting some of their regional food. So you should order a little bit of both and give your guests a taste of local dishes and their comfort food options. This mixture of both cuisines will not only be loved by the guests but will also be pocket-friendly and save you some money.
Decoration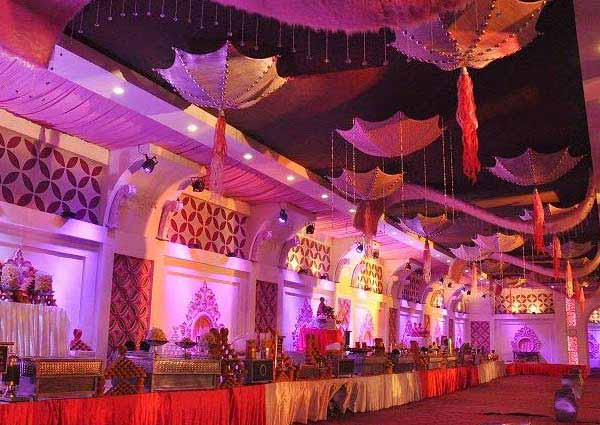 Wedding decoration is the most underrated task in the process of wedding planning as it requires lots of effort, but people don't pay enough attention to the decoration. So it is recommended to go with the decoration that suits the local scenery. For example, if you are getting married on a beach, you should go with a modern chick kind of decoration and if you are planning to get married and mountains then you should choose something natural like lots of flowers and eco-friendly kind of decoration. Those wanting a royal wedding in a palace need to pay special attention to the decorative pieces as a Royal wedding is all about the dazzle and sparkles.
Transportation and accommodation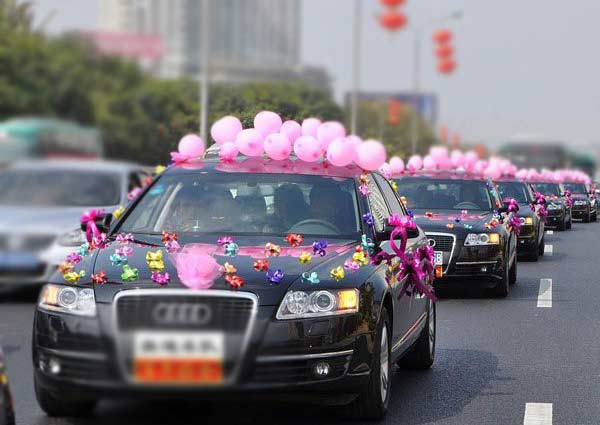 Usually, paying for the transportation and accommodation of guests is not required, but if you can afford it and want to splurge on the comfort of your guests that no one is stopping you. If your budget doesn't allow you to accommodate you are guest, then you can inform them the same in and thoughtful manner Light providing them Recommendation of hotels and resorts in the vicinity for recommending them the preferable transportation modes.
Wedding Invites
Normally invite Should be sent around 2 to 3 weeks before the wedding, but in the case of a destination wedding, you are required to invite the guests at least three months prior to the wedding so that they can apply for leave and arrange their schedule. If the wedding destination is taking place domestically, then 1 to 2-month notice is acceptable too.
Documentations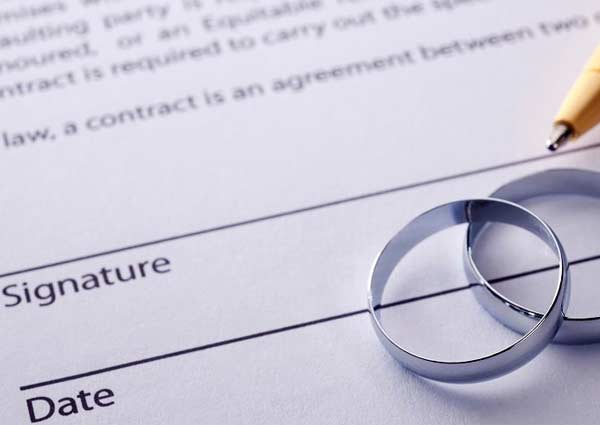 The one thing that is overseen by everyone is documentation. One needs a lot of documentation and preparation outside their state or country. Everyone should check the requirement of documents in advance to save themselves for their guest from last-minute hassle. Following is a list of documents that should not be overlooked:
1. Insurance:
in today's time, travel insurance is a must for everyone and if you are not a frequent Traveller, then make sure to get your travel insurance.
2. Passport & Visa:
if you are planning to get married in a foreign country, then ensure that you have the Passport and Visa of the set country; otherwise, apply for the same in advance.
3. Marriage license:
one of the most important steps of getting married in a different location is to know their marriage law: the marriage registration and license.
4. Expiration dates:
check your other documents as well, like your driving license and make sure that the expiration date does not collide with your marriage date.
Suitcase and Luggage
Complete your shopping at least two weeks before the wedding and pack your bags and suitcases at least a week before you are required to travel. This way, you would not forget any important item, and there would be no last-minute stress. If your hotel or Resort allows, you can also ship your important items like wedding dresses or jewelry around one month before the wedding date.
Benefits of Destination Wedding
1. You can experience a wedding, vacation, and honeymoon together.
2. Due to the list of wedding guests being shot, you will experience an intimate wedding with only the people you love.
3. Your wedding will be an unforgettable experience not only for you but also for the guests.
4. Destination wedding is a stress-free experience as it involves no family drama.
Frequently Asked Questions
1. What is the average cost of a destination wedding?
For the guest list of a hundred people, a destination wedding can cost from Rs. 10 lakh to Rs. 1 crore. This cost can be significantly increased depending upon the luxury provided to guests.
2. What is the destination wedding?
A destination wedding is a wedding where the ceremony is held at a location outside the city-state or country of both the couple. This wedding trend is hugely popular in today's youth as the wedding ceremony turns into a full-blown vacation.
3. Should I hire a local wedding planner or a wedding planner from the destination of the wedding?
It is recommended to hire a local wedding planner so that you can meet in person and plan the wedding.
4. Are wedding planners expensive?
Hiring a wedding planner is a luxury, and they charge for the services they provide. The exact cost of a wedding Planner may depend on your requirement or the company or individual you select for the job.
5. Are wedding planners worth hiring?
The wedding planners or wedding coordinators will make your life easier as they plan and execute the whole wedding festivities and ceremony. In the beginning, a wedding planner might seem expensive to you, but in the long scheme, you will notice that a skilled and professional wedding planner will save you a lot of your money.
6. When should I start planning my destination wedding?
To be properly prepared, one should start planning around one year in advance. And formally or informally notify guests in advance so that they can be prepared too.