Weddings are always fun. You get to do many exciting things like meeting your friends and relatives who live far away, getting to try Indian attires, getting to eat delicious foods and dishes, and the more awaited part is you get to dance at the weddings. But the most searched question for a wedding is always what to wear to a wedding as a guest. And especially when the wedding is in the summer, selecting the perfect wedding attire is more complicated. Don't worry; we are here to give you brief answers to the question. But one thing is not that whatever you wear, it is essential to make sure that it is comfortable for you. An uncomfortable stress won't let you enjoy the occasion. And also choosing the right color and fabric according to the weather is also a significant point. Dark colors in summer will not look good, while light colors and fabrics in winter will surely not be a good option since we know that summer weddings are on the way. So here are some ideas of what to wear to a summer wedding. Check it out!
For Female
1. Saree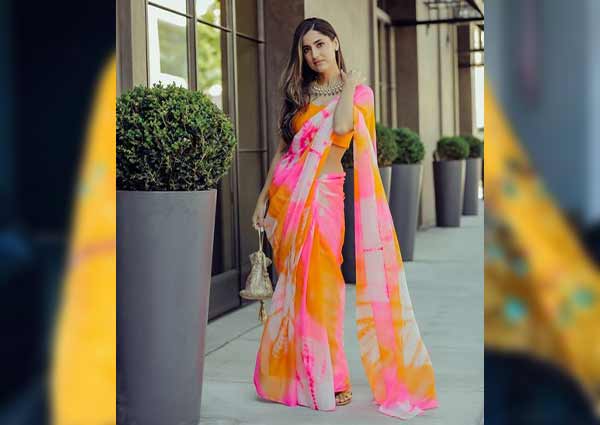 Saree is the evergreen option that will always stay on trend. This is one of the best Indian attires for a wedding that will go with every season and time. Sarees are lightweight, which makes them very easy to wear. Moreover, if you want to look royal at a wedding, you can opt for a silk saree that will put seven moons in your overall look and look adorable too. Apart from the silk saree, you will get many options like banarasi saree, kanjivaram saree, chiffon saree, handloom silk saree, and many more.
2. Lehenga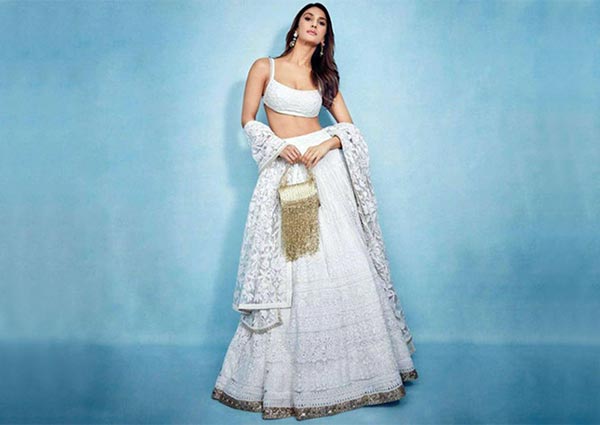 If you are non-Indian, let us make it simple for you. Lehenga is a blouse and skirt which is paired with a dupatta. The lehenga will surely be your cup of tea if you are a fashion fusion. These lightweights provide ventilation, and with that, it looks traditional too. You can also create your lehenga look at your home by pairing a skirt and crop top or blouse. Lehenga includes a heavy and light look, and it's your call to choose the one for you. Likewise, saree and lehenga for weddings also come in a wide variety. Like banarasi lehenga, drape lehenga, saree like lehenga and more. To know more about lehengas, you can check out our 20 trending bridal lehngas for a perfect look.
3. Gowns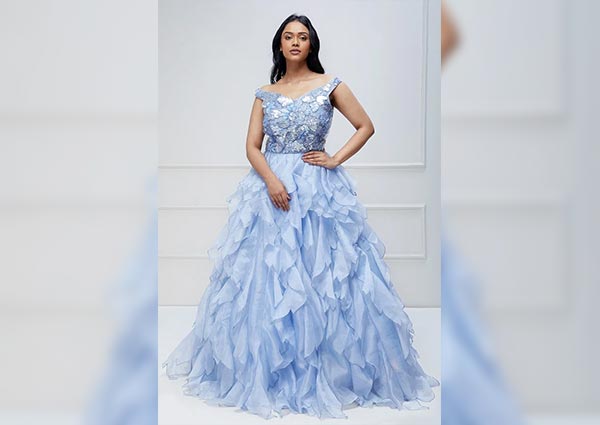 Gowns are pieces of fit that one can choose as summer wedding attire blindly. There are uncountable options available for gowns in both online and offline markets. This instantly adds a class to the look and, at the same time, doesn't look out of the tradition. While choosing a gown, it is essential to check the fabric. Silk and chiffon are great options for the gown, while velvet fabric needs to be avoided. Since you are preparing for an Indian summer wedding, the color palette should be light and bright.
4. Anarkali Dress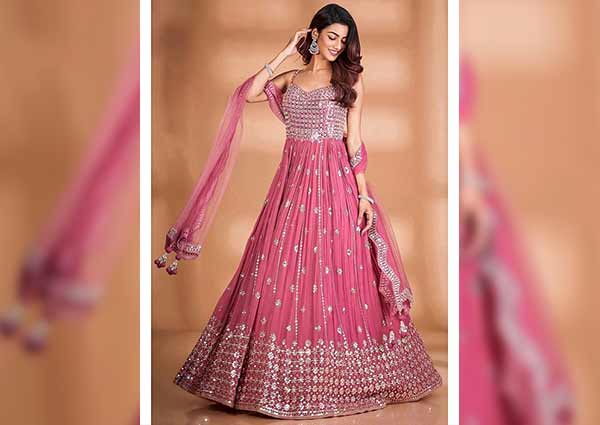 Anarkali dress is again in the wedding trends. This is a gown but with more ethnic elements. Anarkali dresses are moderately flared, saving you from the trouble of carrying a heavy flared gown. You can pair this dress with jewelry for a royal and traditional look. It also allows the air to pass so you will not feel congested in the heat of summer.
5. Punjabi Suit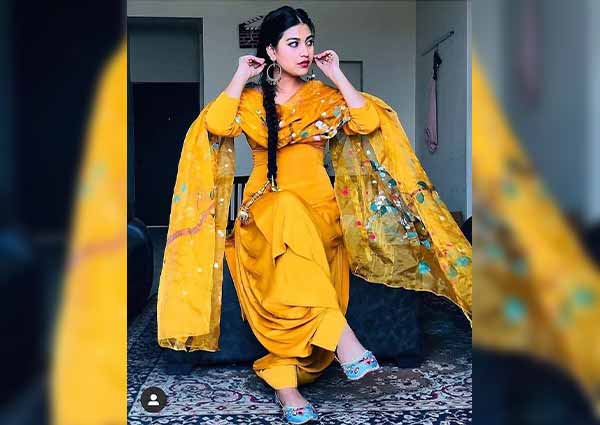 Punjabi suit is not only based in Punjab but also wearable throughout India. The craze for Punjabi suits for a wedding can be seen on every occasion. It is the most famous traditional attire for a Desi look. Opt for Punjabi suits if you don't want to dress up too much and still want to look gorgeous. Avoid too plain or straightforward suits and give it a unique look with an embroidery dupatta. If the suit is heavy, then you can choose lighter dupatta. Many options are available in Punjabi suits, and every option will look good at an Indian wedding. So which one are you will go to wear?
6. Kurta with Churidar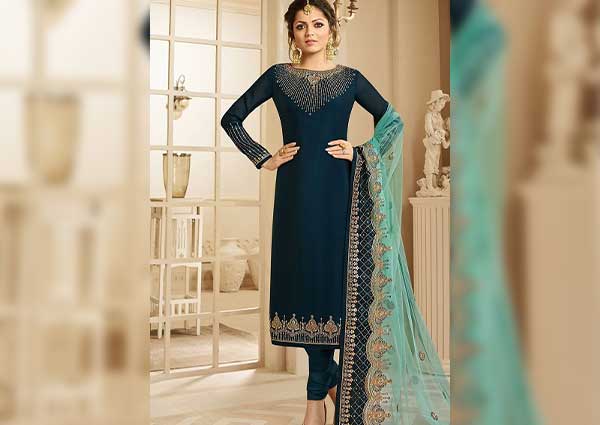 Kurta and churidar will give you a simple, sleek look. You can use a plain kurta and churidar with a heavily embroidered dupatta. This is the show-stopper simple wedding dress. Dupatta does not need to be heavy; it just needs embellishments, zari work, or embroidery. You can use cotton and silk mixed fabrics that will be wearable in the summer. Have you checked out the top wedding trends that will rock in 2023? If not, then check it out.
7. Skirt and Kurta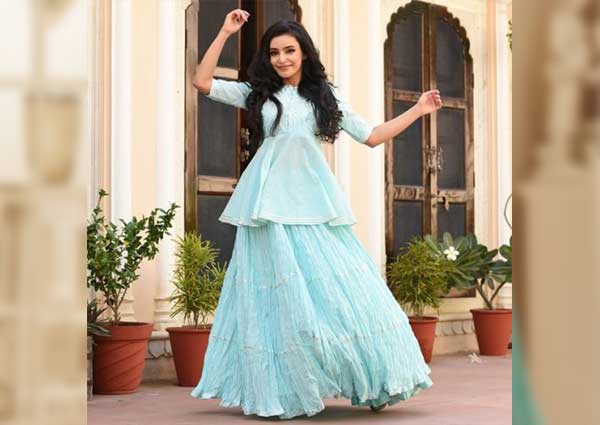 No, it won't look overrated. It will look very traditional for an Indian wedding. Pairing a long kurta with a skirt will steal the show. Thankfully, the skirts will make you feel lighter and airy, allowing you to enjoy the occasion freely. Choose a skirt with an embellished border. It is optional to match a dupatta with it. You can either go with or without a dupatta.
8. Lehenga cum Saree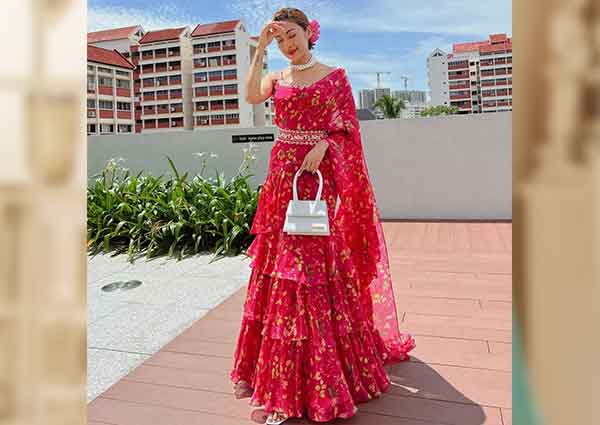 Lehenga cum Saree is a beautiful blend of the pallu of a saree with a flare of a lehenga. You can choose this Indian wedding guest dress for the wedding and reception. This will look beautiful in light colors.
For Men
1. Sherwani
Sherwani is wearable by the groom, and the guest can also wear it. A lightly embroidered sherwani will be the best option in an Indian wedding dress for men. A sherwani is a very traditional and heavy outfit for men. It will surely suit you. But must note that a heavy look is supposed to be worn by close family members, so you can choose a lightly embroidered sherwani as a guest.
2. Achkan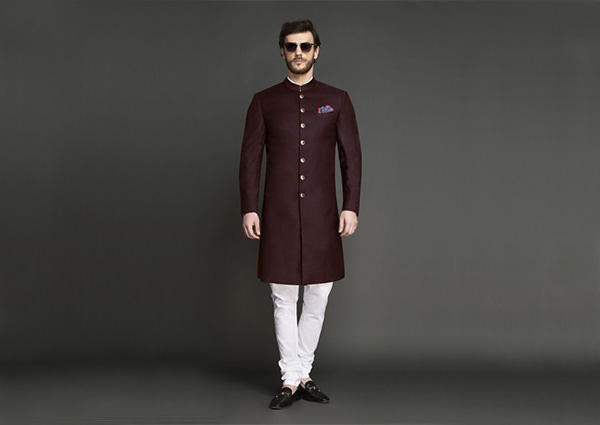 Achkan is your answer if you are looking for an impressive suit for men. You can wear a closed-neck achkan to get a royal look. You can never go wrong with this type of attire. Achkan is simply a blend of a traditional and western look. If you are tall, then this is for you!
3. Kurta Pyjama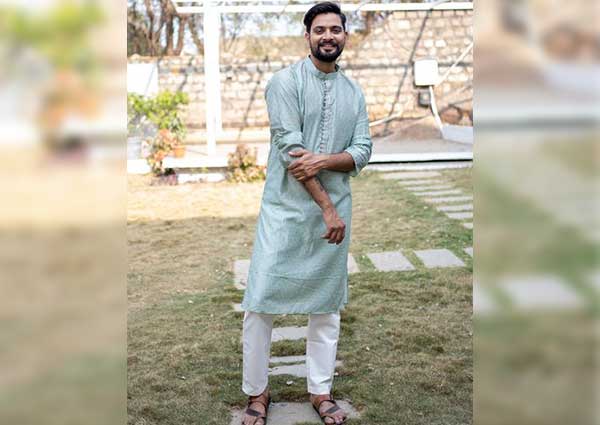 Again, the kurta pajama is a traditional Indian attire for the wedding. A kurta with a little embroidery on the chest and arm looks stunning. You can pair a bright or a dark kurta according to the event's time with a churidar and plain pajama. It will look very attractive and makes you look like a gentleman.
4. Baskets Paired with Trousers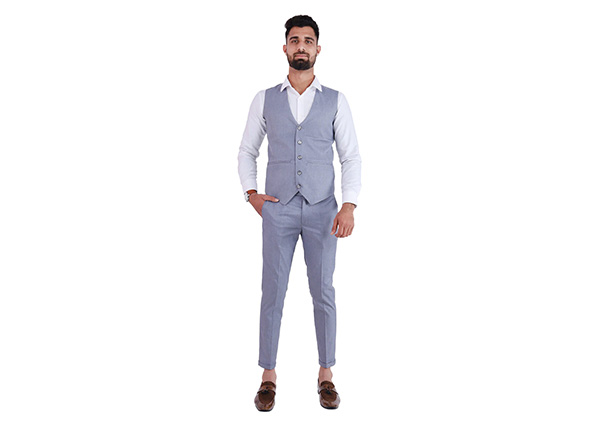 The basket or Nehru jacket is back in a fashion that is in the queue of trending Indian attires for men. If you want to get an ethnic look, then you can wear this jacket over a plain shirt and trousers. It can also go with jeans. The compliments would fly to you if you paired this half-sleeve jacket with a kurta pajama.
So above are some ideas which we hope you will like and get you out of the trouble of what to wear on Indian wedding as a guest. Weddings are fun, but you must dress right to look adorable. You need to ensure that whatever you wear, it should be comfortable. As at big fat Indian weddings, there will be a lot of dance and moves so choose something comfortable. If you are searching for banquet halls in Bangalore, Delhi, Mumbai, or anywhere across India, you can check out Surfindia.com and find the most suitable wedding halls for you. They are pocket friendly and very impressive.