Wedding is a word which is exciting for someone and on the other hand depressing for another. But overall, it is a beautiful new experience for everyone. It brings happiness to both families of the groom and bride. Moreover, this gorgeous thing makes two people stay with each other as companions to face every phase of life together. It ties a knot of love. As we step into 2023, we want to show you some wedding trends of 2023 that will rock this year. It is fruitful for those couples who like to celebrate their wedding in the trendiest way. All the themes are perfectly matched with an Indian wedding. So here are the wedding trends that you will spot in 2023
1. Offbeat Destination Wedding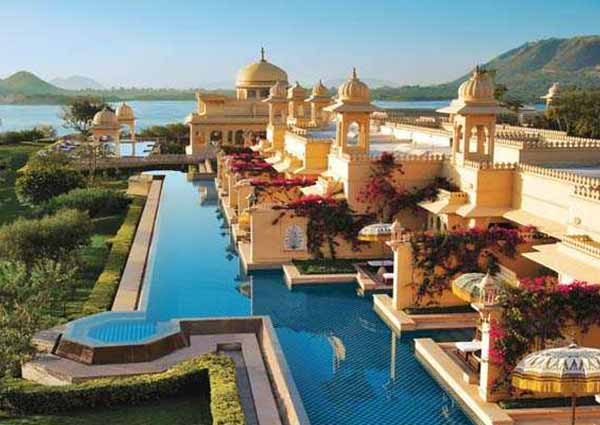 As we know, offbeat weddings include less gathering and simplicity. This will be trending in 2023. The covid-19 influenced the increase in offbeat weddings, and now it has become a trend for most Indian weddings. Lush green areas or sea-facing venues are perfect for such celebrations. Moreover, there is no shortage of destination wedding places in India. You can pick anyone according to your choice and preference and make your offbeat wedding celebration memorable.
2. Open Spaces Setup for Wedding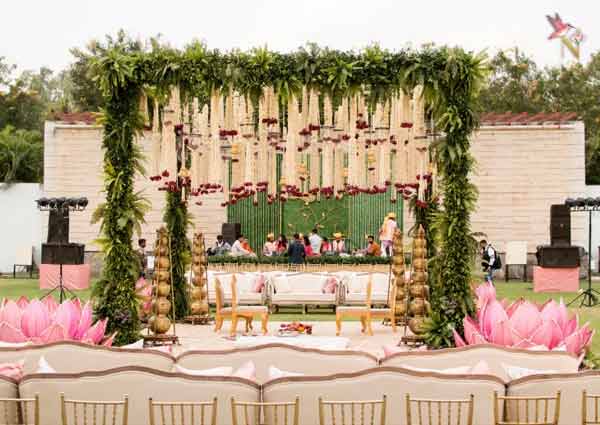 Most couples like to celebrate their wedding in outdoor or open spaces. This will be the wedding trend of 2023. The scenic landscape and fresher breathing air enhance the happiness and make the celebration more joyful.
3. OTT Decor Pieces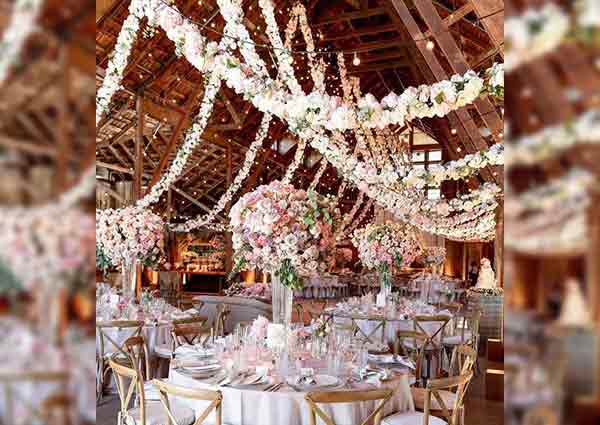 OTT and extravagant decor are the best options if someone wants to get a vibe of Alice in Wonderland. This trend includes large flowers that will spread whimsical charm all over. It looks beautiful for the day wedding. For those who want to celebrate a princess or fairytale wedding, this decoration will help and be a wedding trend in 2023.
4. Floral Theme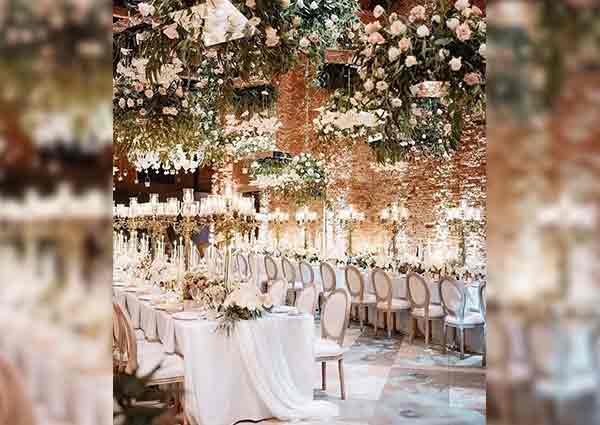 The floral theme will be an evergreen trend. Who doesn't like flowers around them? For those who like simple decoration yet attractive, floral decoration is the best option. Many new styles and ideas are available for floral decoration at the wedding. This classic theme will never get out of trend.
5. Candid Shots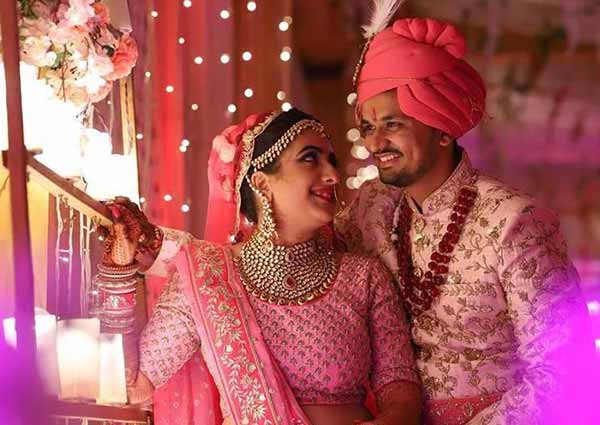 Candid couple shots were at their peak in 2022, and surely they will in this year too. Many Bollywood stars follow this trend by posting their candid mandap shots. The natural pictures are more proffered over the perfect ones. The happy candid shots make their way into the hearts more beautifully.
6. Vivid Colours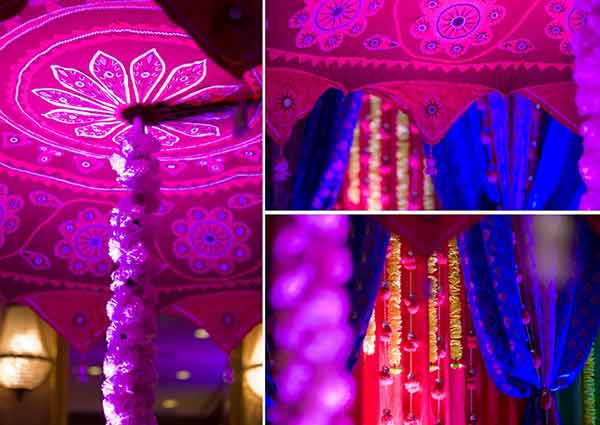 Opt for vivid color decoration if you are a fan of vibrant colors. This will look stunning and will be in the trend this year. This will give worthy pictures to flaunt your happy wedding. Vibrant Colours are always a part of every Indian wedding.
7. Bridal Veil Shot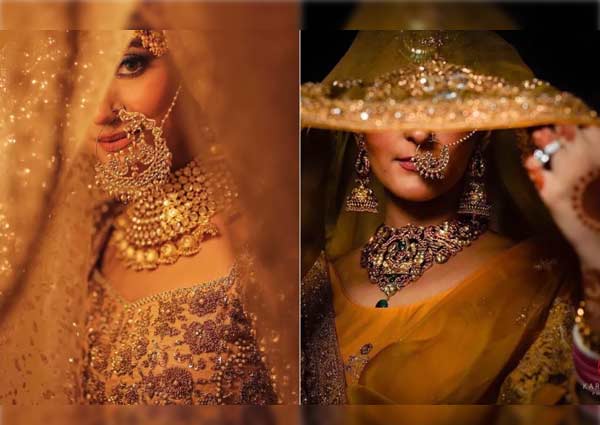 Veil shots always look pretty on brides. There's something so gorgeous about it that it makes the bride even more attractive. It will be a massive hit in 2023 after remaining at its mark in the previous year. Brides slaying their bridal veil look extraordinarily stunning.
8. Urli-Setup Will Trend for Haldi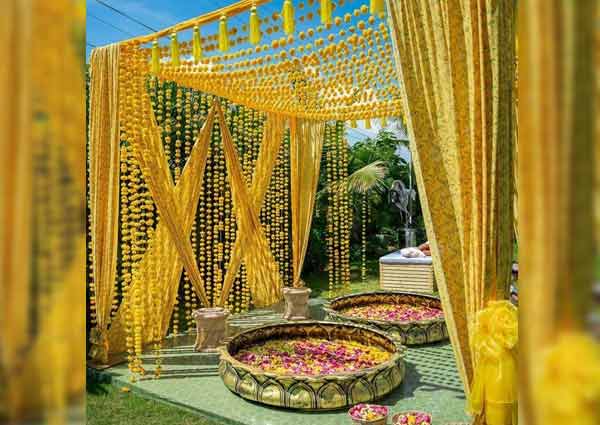 Over the last few years, the haldi ceremony has included many additional elements to make it more memorable and joyous. This additional element is Urli. A giant clay or metal pot, along with a great seating option for the bride and groom, adds beautiful decor to the haldi ceremony. This not only looks attractive but also looks very traditional.
9. No-Makeup Look for Brides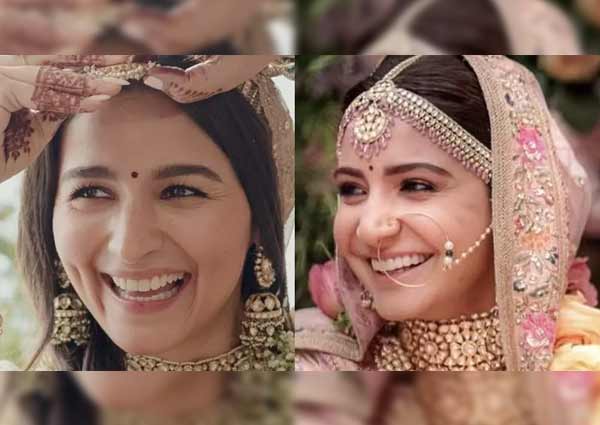 Instead of heavy and dark makeup, the no-makeup look will be at its peak this year. Brides are sure to opt for something dewy and natural makeup that will make them gorgeous without over-defining their features. This soft glam look will make them simple, subtle, and natural. Moreover, it will look like its own natural beauty.
10. Yes, to Open Hairs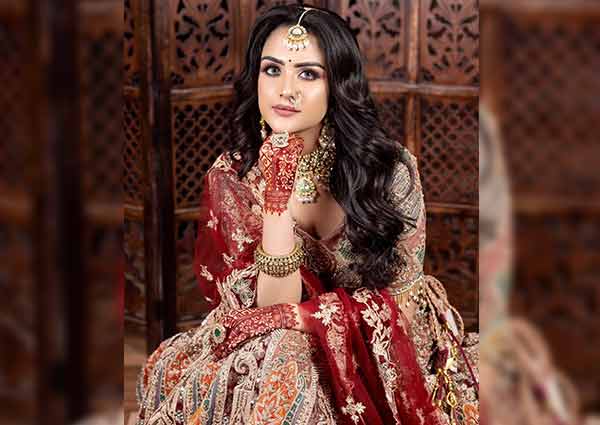 Celebrity brides set the trend for open hair in a wedding that looks fascinating. Instead of heavy buns or hairstyles, open hair will be a priority in Indian weddings looks this year. This will make the brides look simple and ace their minimal bridal look. Will you try it for your wedding?
11. Quirky Prints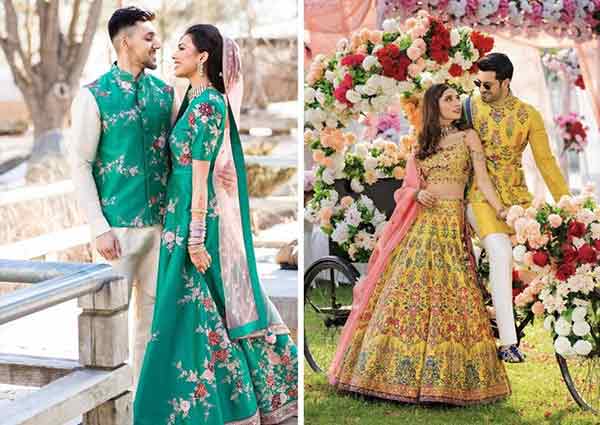 Nowadays, grooms try new experiments on their look to be more classy at their wedding. Quirky prints are one choice that will surely add fun to the outfits, with their bold patterns grooms acing their looks this wedding season like no one else.
12. Unique Approach for Wedding Invites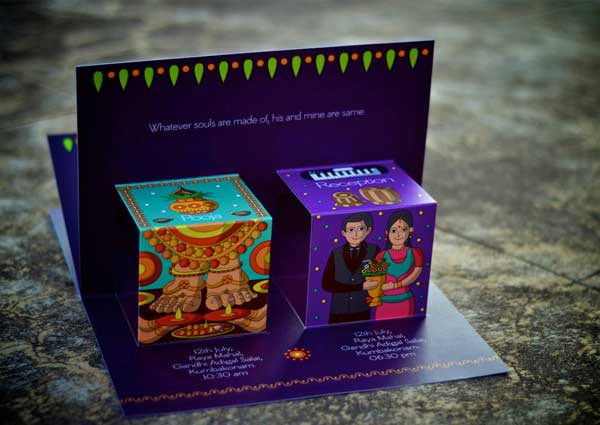 Wedding cards are also unique and extraordinary nowadays. Many people choose sustainable and eco-friendly wedding cards, while some choose royal looks. This completely depends upon the affordability. But simple looks with a unique pattern of cards are something that will rule in 2023
13. Filmy Style Pre-Wedding Shot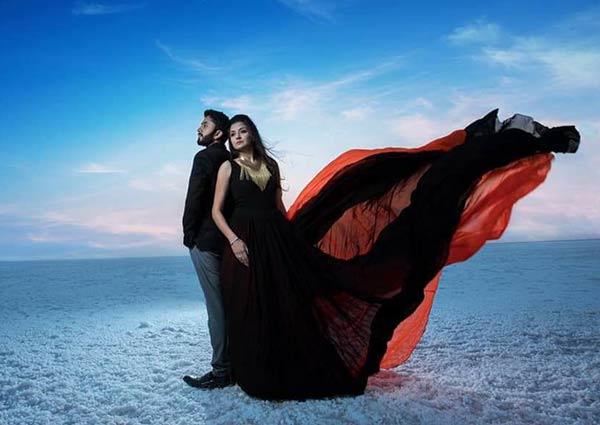 A filmy-style pre-wedding shoot is something that every groom and bride followed in the previous year, and it will be more filmy and classic this year. Pre-wedding shoots give more prior than the wedding itself. These shoots are mostly done in open places and outdoor locations. Opting for unique dresses by both groom and bride makes it look more beautiful.
So the above are some trends we hope you will like and surely get inspired by them. It will make your wedding more than ordinary. Although the wedding is the time to tie a knot of love, if it's tied around a happy and trending environment, then it will make your special day more memorable not only for you but for all the attendees of your wedding. If you are planning to get married this year, then the first task which needs to be done is booking banquet halls. You can get the best and most popular banquet halls for weddings at surfindia.com. They are very affordable in price, plus the portal assures them. So celebrate a memorable wedding and live your moments with love.