Trekking is an adventure that gives you an adrenaline rush, takes you close to nature, and keeps you fit. All nature lovers know that getting lost in the wonders of the earth is a life-altering experience. The best part of India is that it offers you every type of trekking experience, from difficult routes for skilled professionals to easy routes for beginners. If you are a trekking enthusiast and searching for your next destination, then we have prepared a list for you containing that top 16 Trekking places in India:
Gomukh Tapovan Trek:
Let's start with one of the most popular treks of India. It's popular partly due to its religious values but mostly because of the gut-wrenching beauty that surrounds this trek. Gaumukh Tapovan Trek is situated in Uttarakhand, and it is a 46 K.M. long hike, which takes around six days to complete.
Chokramudi Trek:
The comparatively easy yet equally beautiful hike through dense forests and rocky hills. Chokramudi Trek is located in Munnar hills of Kerala, and it's a nine K.M. long trek that usually takes 5 to 10 hours. It's a perfect destination to spend that long weekend with your family or to wash away your stress with friends.
Buran Ghati Trek: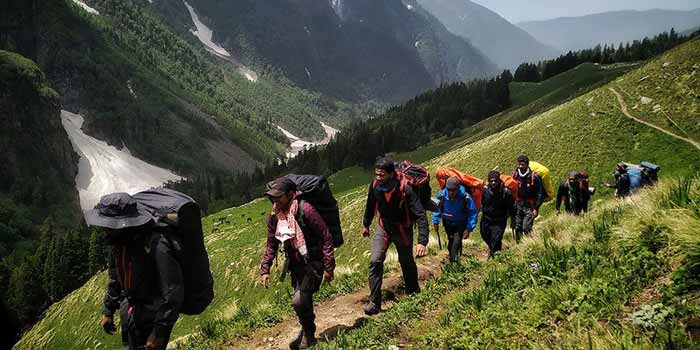 Buran Ghati trek is an experience that every trekker must-have. With its breathtaking grassland views and stunning open skies, this place is indescribable in words. It is a 37 K.M. long trek, which takes around five days to complete, and it should only be hiked with a guide as it is a considerably tough trek.
Tungnath Trek: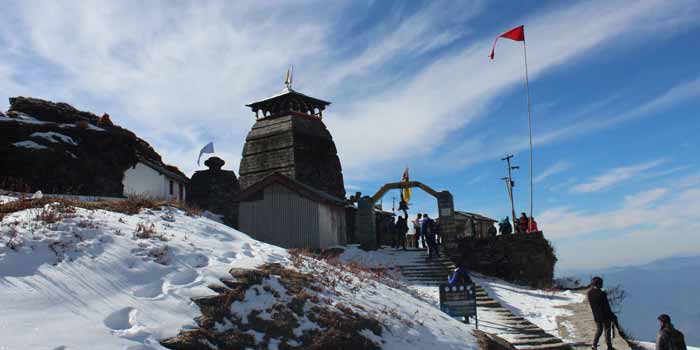 Tungnath is a popular pilgrimage destination as it has the highest Shiv Ji temple, and it is a part of Panch Kedar of Uttarakhand. The views from this trek will take your breath away. It's a short trek, i.e., 5 K.M., and usually it takes 4 to 8 hours depending from trekker to trekker. Tungnath trek is a fairly easy trek that can be hiked with friends and family.
Triund Trek: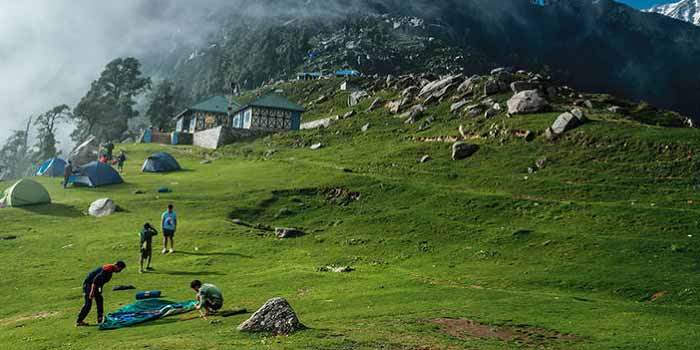 The popular weekend destination for every naive trekker. The picturesque quality of this trek attracts tourists from all over India. If you are seeking a trouble-free yet serene hiking experience, then Triund trek is perfect for you. It is an 18 K.M. long trek in Dharamshala hiked in 2 days, so if you are taking a break, you know where to head.
Pin Parvati Pass Trek: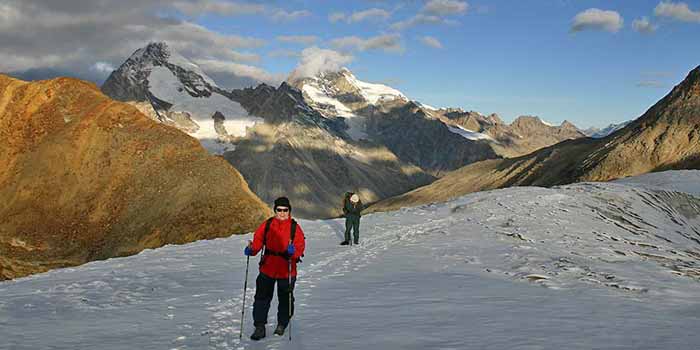 One of the most difficult treks of India, the Pin Parvati trek is not one for faint-hearted people. But on this beautiful hike, you will get to witness an enchanting view that will leave you speechless. On the height of 17,500 feet, this 110 K.M. long trek takes about 11 days to complete. If you have previous trekking experience and know your way around woods and hills, then you should definitely hike these mountains.
Chembra Peak Trek: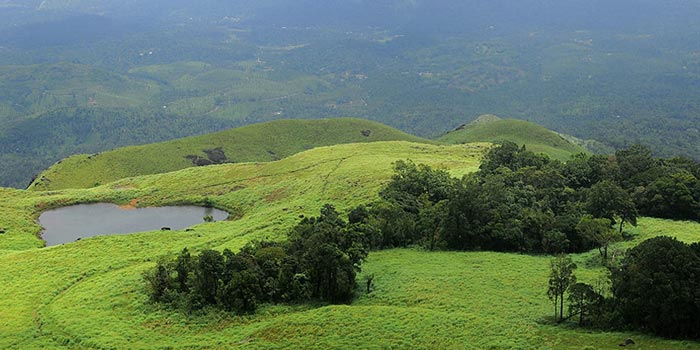 The 9 K.M. long trek in Wayanad, Kerala, is another famous trekking spot for adventure lovers. It's a fairly easy hike and can be enjoyed by inexperienced trekkers. You will witness beautiful hills covered in greenery and a heart-shaped lake that will make a spectacular sight.
Milam Glacier Trek: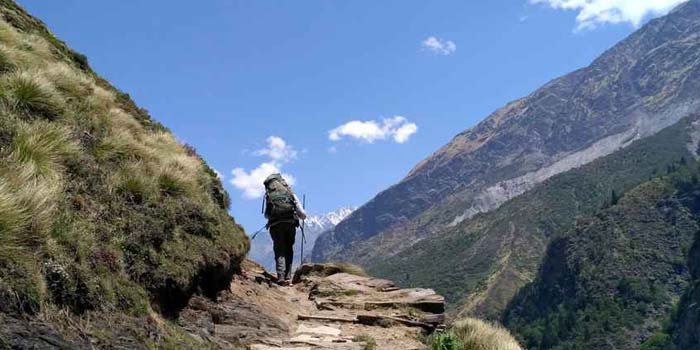 It is one of the biggest glaciers in the Kumaon region of Uttarakhand. It is a 116 K.M. long trek that takes nine days to hike. This trek is mind-numbing cold and has some out-of-the-world views of white snow-covered hills, so make sure your will to endure the excess cold is high.
Tiger Hills: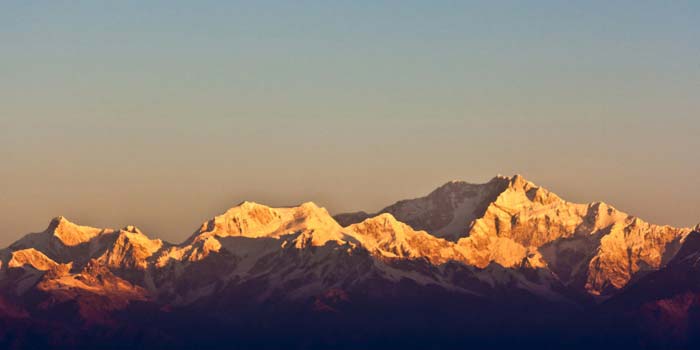 This is a comfortable and serene trek that takes you to the tranquil forests of Tiger hills in West Bengal. It is a 20 K.M. long trek that takes about a day to complete, which makes it a perfect weekend gateway to lose all the stress and troubles of the week. One can find the peace within in this trek, all while enjoying the stunning sight of tiger hill.
Chadar Trek: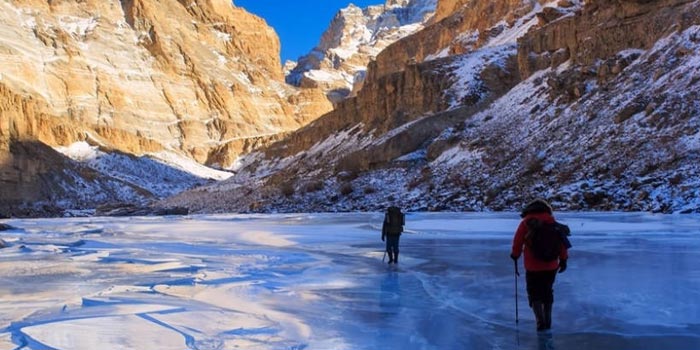 Another trek that can only be experienced by trekking pros. Chadar trek can be very challenging even for the experienced trekkers as you would be walking on the frozen lake. This hike would be a thrilling experience and should only be done by brave-hearted people. The gateway to the mystique mountains of Leh and Ladakh, the Chadar trek is a dream of many.
Har Ki Dun Valley Trek: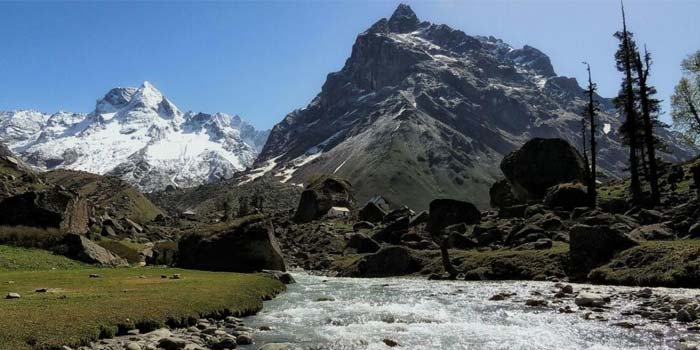 Get lost in the valleys of the Himalayas and find peace within. The mix of nature and culture this trek will bring you closer to calmness and serenity. It is another trek that is nestled in the lap of Uttarakhand. It is a 47 K.M. long trail that will take you from some most beautiful breathtaking sights. The scenic views and splendid landscape will make a place in your heart and brain forever.
Dzongri Trek: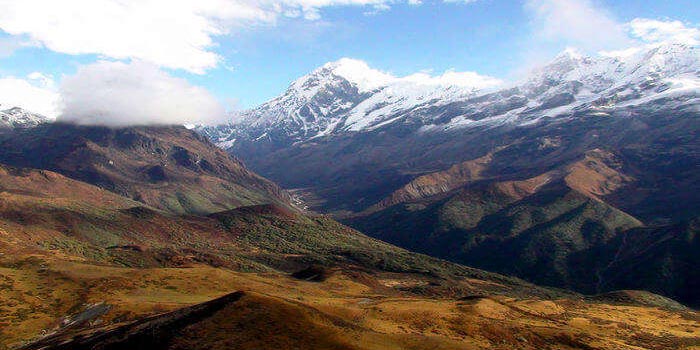 It's a 50 K.M. long trek in the white mountains of Sikkim that takes around five days to hike. At the height of 13,700 feet, Dzongri Trek is India's one of the toughest trek as walking in knee-deep snow is not an easy task, but the view of Mt. Kangchendzonga makes up for all the difficulties that come while hiking this challenging trail.
Hampta Pass Trek:
The mesmerizing views of Hampta Pass is worth the time and money you will spend on it. The spectacular nature will be a sight for sore eyes, and it will make any man a nature lover. The Hampta pass is only a 26 K.M. long trek, but it's still a thrilling experience due to it being at the height of 14,100 feet. So, discover the mountains of the Himalayas and explore the unfathomable scenery.
Valley Of Flowers Trek: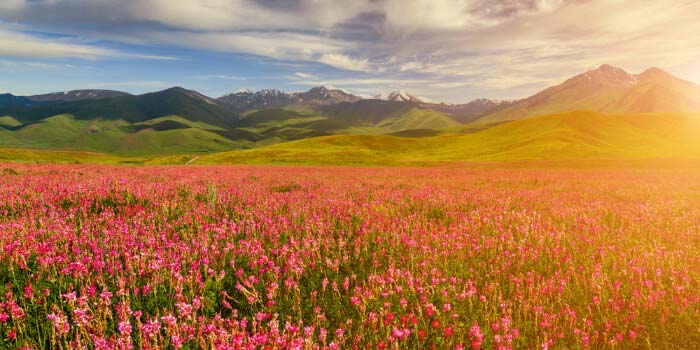 This trek got its name because this part of Uttarakhand is blessed with some of the most beautiful flowers in the world. It's a 47 K.M. long trek that should take around six days to cover, and in these six days, you will get an experience that you will remember for a lifetime.
Perumal Trek: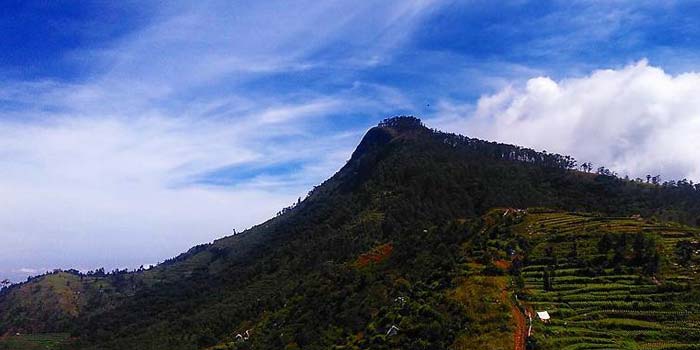 If you are a beginner in the trekking world, then Perlman is the perfect hike to wet your feet without the fear of drowning. One of the easiest trek of India but still an amazingly beautiful place to visit. At the height of 8000 feet, this 7 K.M. trek is situated in the Kodaikanal town of Tamil Nadu.
Auden's Col:
The Auden's Col trek has taken place on the bucket list of every die heart mountaineer as it is considered the most difficult trek of India, but where it lacks in easiness, this trek makes up in mesmerizing views and thrilling adventures. This is a must-go trek for everyone who loves a good adventure and breath to experience an adrenaline rush through their veins.
Final Thought
We all get stuck in our daily routine that we forget to take a break. Still, everyone should have a vacation, whether big or small, and trekking is the best way to have a vacation, all while keeping ourselves healthy mentally and physically. If you have found your perfect destination, then you can also find your perfect hotel with SurfIndia. Just visit the website and explore the hotels and resorts section.
Get away from all the tension and have an experience that you will remember for a lifetime. You will get your priorities straight by being near nature. Every once in a while, escape from the world and challenge yourself.