Salad is an unpleasant word due to its bland taste and boring flavors even though it is green and healthy. All of us want to eat salad, maybe to lose weight or to get glowing skin or just to get fit. Whatever the reason is, eating salad is essential for all of us, but what we want and do are two different things. To make a salad interesting, we have brought five salad recipes for you because it's time to be an adult and learn to love salad.
Green Salad: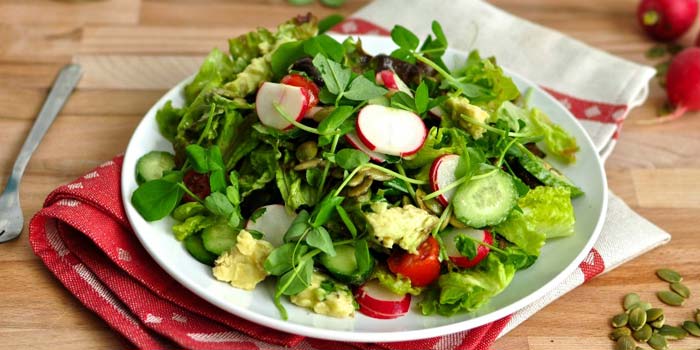 As the name suggested, this salad is full of green vegetables and other colored vegetables. We need more antioxidants, and vitamins A, C, and B always help. To make the green salad, one needs:
Lettuce
Spinach
Broccoli
Zucchini or cucumber
Tomatoes
Deli meat (optional)
Lime juice
Salt
Pepper
To make the salad, you take all of these vegetables, chop them in little slices, put them in a bowl, and add lime juice, salt, and pepper. You have your salad ready. The deli meat in the salad is optional, so the vegans and vegetarian friends can also have it without any problem.
Fruit Salad: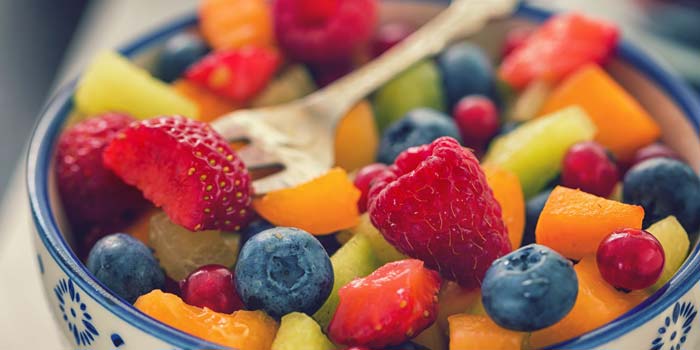 Fruits are god's gift to humans; they are tasty, healthy, and pretty. It is a perfect combo, but we don't give them enough appreciation they deserve. Even making fruit salad is easy as compared to other salads. All you need is seasonal fruits of all colors and peel or chop them respectively, mix them in a bowl and eat the same whenever you want. One can add melons, watermelons, mango, papaya, grapes, strawberry, and other fruits in summer. In winter, one can add apples, oranges, Guava, Kiwi, pomegranates, etc. The best part of fruit salad is that one can add all the nutrients as different fruits have different nutrition values, and also, one can increase or reduce weight by selecting the suitable fruits for their salad.
Greek Salad: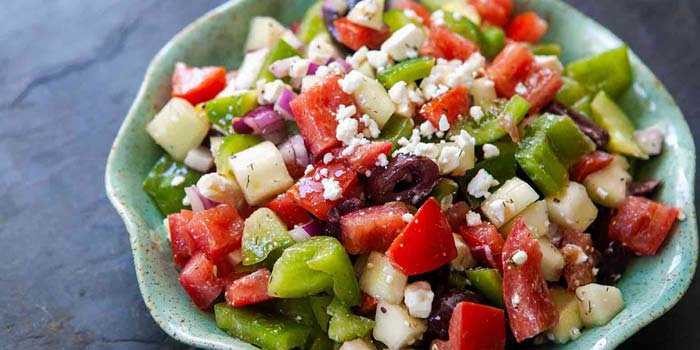 It can be said that Greek salad is the most famous form of salad, and it got its fame because this classic combination is so tasty that one can barely believe that they are eating salad. This blend includes that following ingredients.
Tomatoes
Cucumber
Onion
Cheese
Green and red bell pepper
Salt
Pepper
Oregano
Again you need to chop the fruits and vegetables and add the salt, pepper, and Oregano to the mix; you can also add olive oil in it, but it depends on your taste, and your salad is ready to eat. Isn't it easy, tasty, and healthy?
Canadian Salad: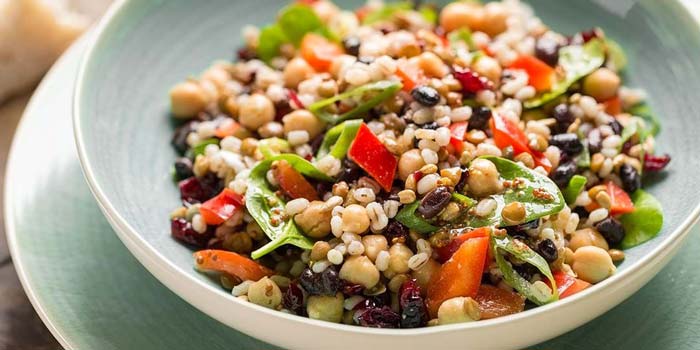 Canadian salad is mainly a mixture of different pulses, beans, vegetables, and vinegar. We know that it sounds weird but trust Canada because it is the yummiest of all salads. These different flavors blend together so well that you wouldn't be able to stop licking your fingers. So the ingredients of this salad are:
Boiled black beans (Chane)
Boiled green grams (Mung dal)
Boiled Kidney beans (Rajma )
Boiled Black gram beans (Urad sabut dal)
Boiled Yellow pigeon peas (Arhar dal)
Diced Spinach
Diced Red bell pepper
Diced Green onions
Black pepper
Apple cider vinegar
Maple syrup
Mix all the pulses and vegetables, add black pepper, maple, syrup, and apple cider vinegar on it. There your great Canadian salad is ready. It has lots of protein, antioxidants, and other nutritional value, and it also has the most delicious taste.
Pasta Salad: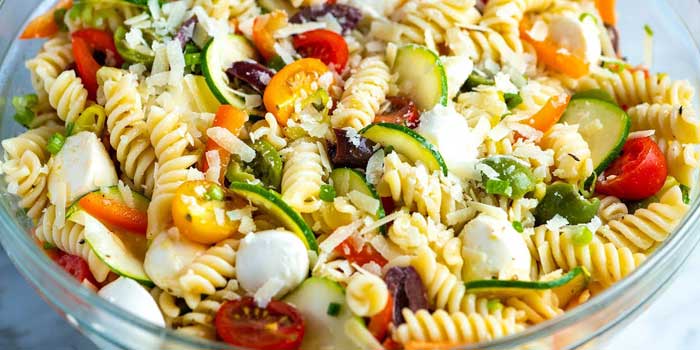 The yummiest of all salads, you can make it as tasty as you like and still be eating healthy. You can add as many things you like or as little as you want. To make this recipe, you will need:
Pasta
Chopped Bell pepper
Chopped Zucchini or cucumber
Cherry tomatoes
Chopped green onions
Boiled corn
Chopped carrots
Broccoli
Cheese (preferably Mozzarella)
Olive oil
Roasted chicken/Ham (Optional)
Mix all of the above ingredients and add salt and pepper to it. Your deliciously healthy salad is ready. The best way to have this salad is with red wine.
Final words
These are the best salad recipes in our books; I mean, we are not some gourmet chefs, but we can make a great salad. If you still find cooking or chopping difficult then, we have a second option. You can order any salad from a bakery near you, and Surf India has enlisted the best bakeries in the town. So, stay healthy and stay happy.