The trend of beauty is rising day by day. People are crazy about trying new experiments on their looks so that they can look their best and most beautiful. Well, this trend is quite noticed in lash extensions nowadays. Women are obsessed with artificial lashes. Since we know that lashes are natural beauty and enhance the volume of this, artificial lashes play a significant role in the beauty market. Well, there are two types of lashes available: one is temporary, which sticks with glue, and the other is permanent lashes for eyes which requires a dermatologist. Today, we will discuss the pros and cons of permanent lashes. For those who do not know about the results of this trend and want guidance before trying it, here are some points through which we will try to give every answer to your doubts about permanent lashes.
Pros of Eyelash Extension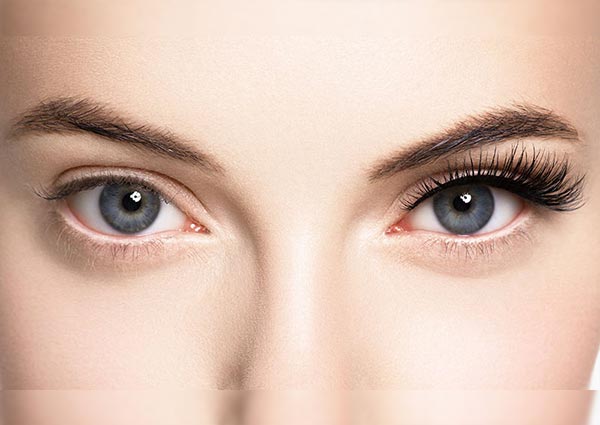 1. Make the Eyes More Attractive
Indeed, bigger eyelashes make the eyes look beautiful and bigger than they are. Permanent eyelashes result in beautiful eyes. It adds all-time beauty to your face and reduces the burden of retouching.
2. Cut Down the Makeup Time
Most of the ladies felt that they do not have to spend much time on makeup or eye makeup after getting permanent eyelashes. Because of this, the average time of makeup fell from 55 minutes to 11 minutes, according to the study. You don't need any eye makeup, mascaras, liners, or kohl for your eyes. Instead, you can go with long and curly lashes.
3. Boom for No Makeup Look
No makeup look is in vogue. Women find it a natural way to put makeup on. Permanent eyelash extension is a great way to look naturally beautiful. If you want no makeup look for yourself, the long lashes will go perfectly with your style.
4. Waterproof
You don't need to worry about the fall of eyelash extensions. They are waterproof, are not affected by water, and stay ideal even after getting wet.
5. Safe
Artificial lashes are perfectly safe for your eyes. They will not harm your eyes or not feel something extra on your eyes. They are safe to put on and also safe to take it off.
Cons of Eyelash Extension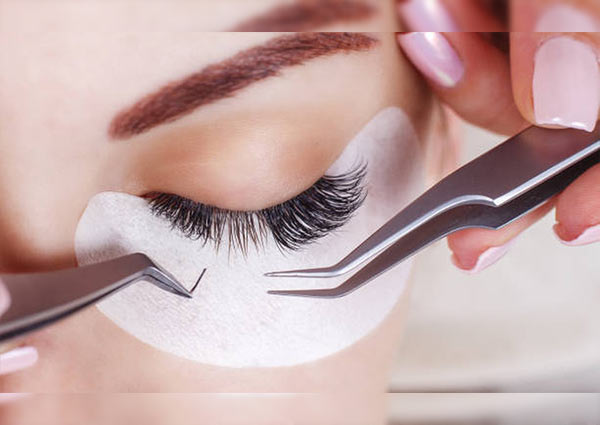 1. Costly
No doubt that eyelash extensions are more costly than strip lashes. The price may vary from place to place, but the general price ranges from 8k to 15k.
2. Time Consuming
Eyelash extension is a time-consuming process. You have to make an appointment for this, and it takes approximately 4 hours to get fixed and one day to properly set on your natural lashes. Unlike strip lashes, they are not easy to put on.
3. Harmful If the Procedure is not Correct
The lashes process harms your natural lashes if they are not applied with the correct procedure. Sometimes, the glue may not be meant for the eyelash extensions; sometimes, the proper time should be given to the lashes to get set. This may affect the real lashes and decrease their natural volume.
4. Eye Allergies
Eyelash extensions cause eye allergies like redness, swelling, and itchiness on the first day. This discomfort can last for days or hours. If you find it painful, you can contact your lash tech for the solution. Usually, the lash techs prescribe creams and medicines to apply after getting the new lashes.
5. Required Maintenance
No doubt that eyelash extension requires maintenance. You must brush and wash it regularly to maintain its volume and style. Apart from this, after 3 to 4 weeks, you should visit your eye tech to get new lashes.
So the above are some pros and cons of eyelash extensions which we are hoping that will be helpful for you. No matter how much you spend on outer beauty, the inner beauty will show on your face. So try our 5 superfoods to get glowing and healthy skin quickly. Apart from this, if you are searching for a beauty parlor in Delhi, Noida, Mumbai, Chennai, Bangalore, or anywhere near you, you can book the services online at Surfindia.com.