Your living space describes a lot about you. It is not just a space of your home but also set an environment setter of your home. You might have noticed that a clean and beautiful living room makes you instantly positive and happy, while a congested or cluttered living area acts negatively for you. Apart from this, a decorated living area also helps to impress the guests. After all, your home is your pride, and it will tell about you as a person. So if you are planning to renew your living area and looking for best living area trends for 2023 that will remain their mark on your home, then you are at the right place. We will discuss it below.
1. Neutral Color Scheme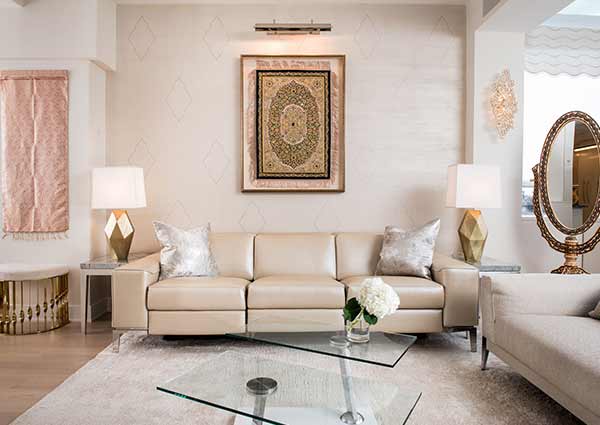 Neutral colors are a great way to calm and relax. The soft colors promote wellness for the mind and soul. A neutral color scheme will definitely be a living room trend in 2023. Instead of loud or bold colors, the lighter ones will simply embrace the look of the area without adding too much effort. With that, one can also add wooden Furniture to lift up the overall style.
2. Over-Sized Furniture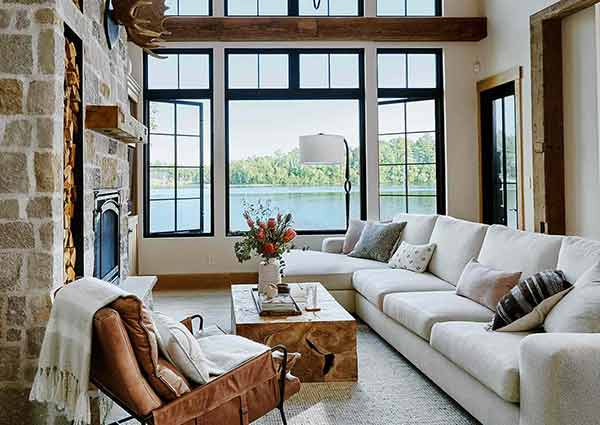 Filling a small living room with large Furniture looks much more inviting and aesthetic. It will give a statement look to your living space. Moreover, the large sofas will look so comfy in small rooms that one cannot stop themselves from leaning on them.
3. Furniture in Primary Color Schemes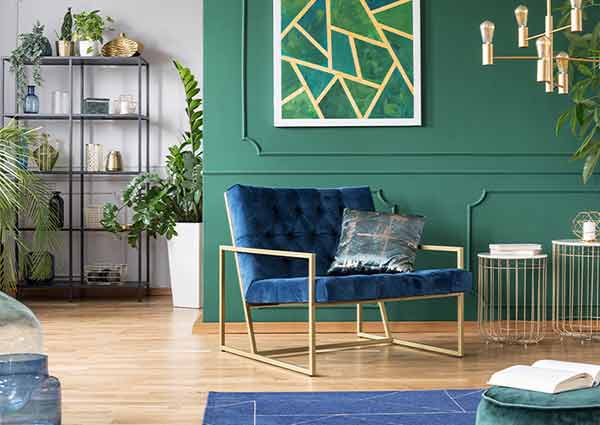 Bright color furniture, say red, yellow, and blue, will be the hot furniture trend of 2023. It adds a sudden lift up in the living area. Also, it looks 10 times classier and more modern than ordinary Furniture. It is an exciting way to decorate your space.
4. All Dark Scheme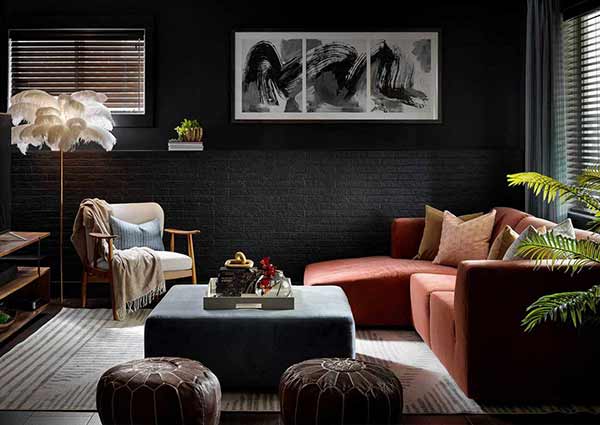 Most people consider the dark color scheme as aesthetic and elegant. Well, no doubt they do look like that. Dark walls will be a popular living area trend this year. Dark tones always feel really inviting. But must note that to avoid them looking too much Gothic, add something brighter, say a pink or yellow cushion will pop up.
5. Plain Bookshelf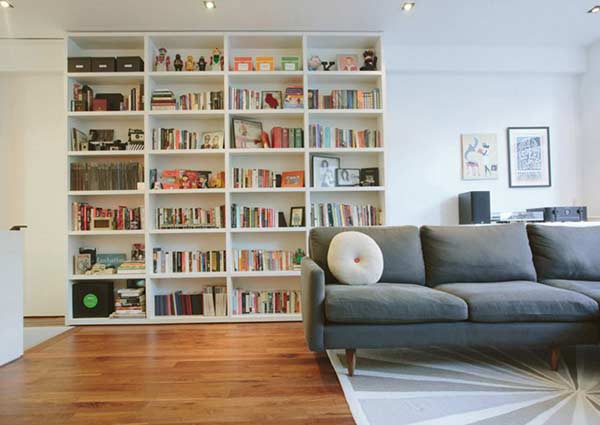 How about adding a planned bookshelf to energize your simple-looking living area? No, deny that a plain or white bookshelf can add a stunning grace to a neutral room. You can add paint, stencils, and stickers to decorate the shelf.
6. Strategic Lighting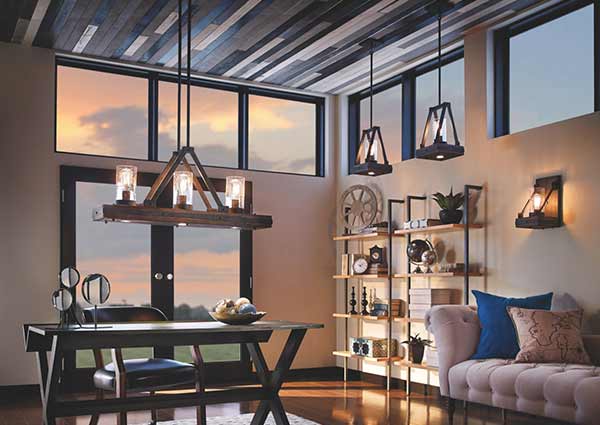 Lightning is important to turn on the ambiance of your room. It transformed the look of your living area. To brighten up the gloomy corners, smart and planned lightning are the best choice. It will surely be a trend for living areas. Choose soft and warm lighting as much as possible. It should not be too bright or too dull to turn down the glow of the area.
7. Window Seats
Window seats look beautiful and aesthetic. To turn your living area aesthetic and modern, add a comfortable bench into the nook of your window to create extra seating too. If you don't want to invest much in Furniture, then an armchair or loveseat can create a similar effect.
8. Scandi Style Living Room
If simplicity, minimalism, and functionality are your choice, then you can opt for scandi style living room. Lighter and brighter colors will surely extend the space if you have a small living room. This lighter color palette will be in the trend for the upcoming year.
9. Decorate with House Plants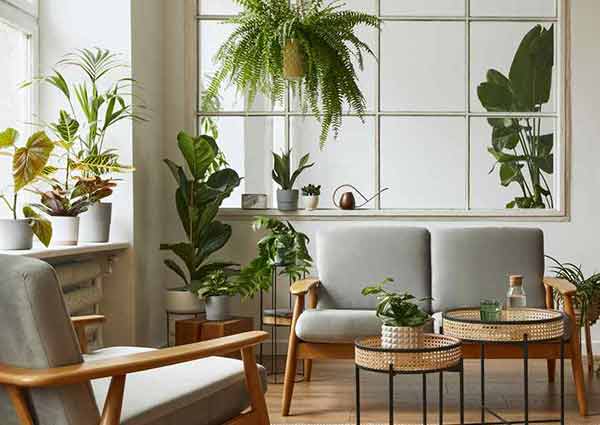 If you are a plant lover, or you love to be around plants, then you can decorate your living area with house plants. Investing in beautiful indoor and outdoor plants will not only create a calm and fresh environment but also add grace to the look of your living space. Dot these plants around shelves, mantelpieces, and corners.
10. Projectors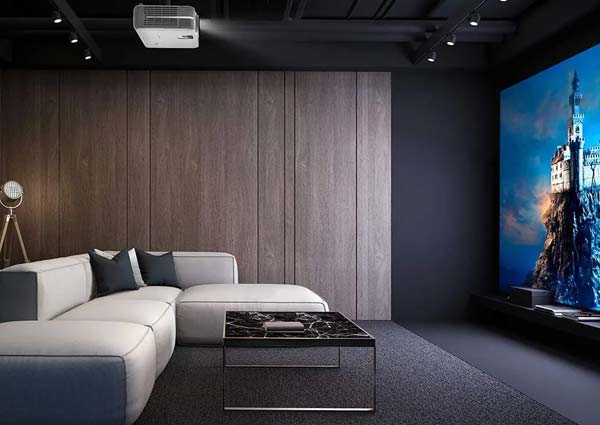 Create a vivid visual experience with projectors. It will take up the space of bulky and domineering TV. It will perfectly entertain you and also add aesthetic and discreet design by de-cluttered the area. The projector-style living area will be the trendiest style of this year. You must try this.
11. Multifunctional Furniture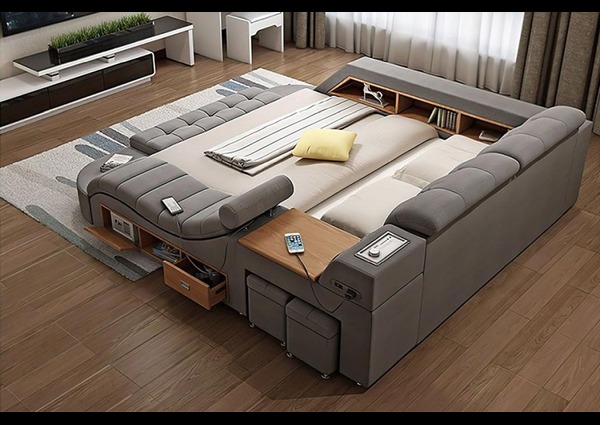 It is always better to invest in such Furniture that will do multi-functions and save your space. Furniture that doubles up into something like an ottoman or a stool is a great way, as it is ideal. As such, Furniture doesn't take up the entire room and consider very helpful; it will be in trend for the living room.
12. Combine Modern Interiors with Traditional space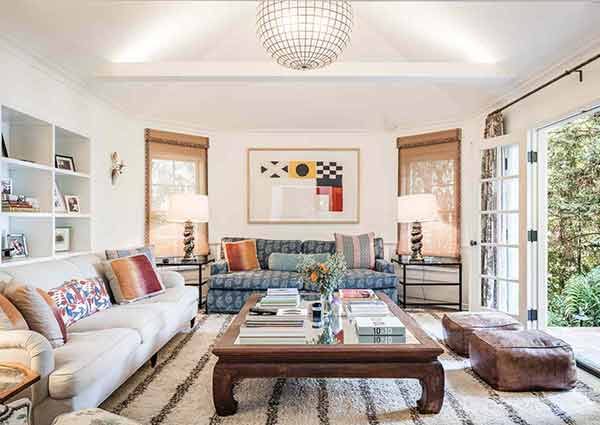 A rustic lounge with gorgeous beams gives a modern and traditional style statement to your living area. The white walls help to keep it bright, as does the color of the sofa, while the patterned rug adds plenty of charisma for a contemporary mix.
13. Contrasting Color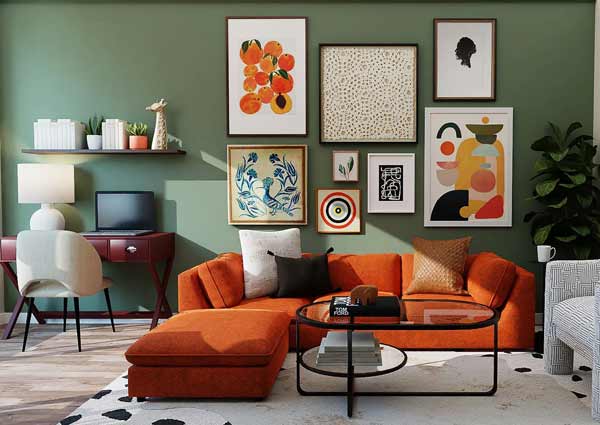 An easy and simple way to decorate the living area is a contrasting color. Choosing a couple of colors to repeat is a great start. The repetition of green and pink in lounge decor is a lovable choice as it draws the eye across the room. Moreover, the colors work perfectly together, bursting the myth that pink and green never look perfect. That is why it will be a great trend for the living area in 2023.
14. Exposed Brick Walls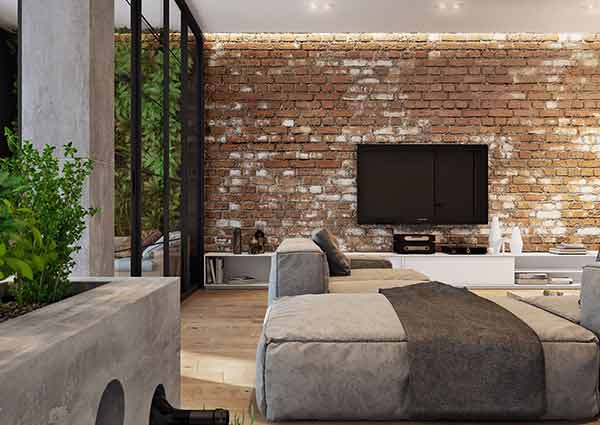 If you find an exposed brick wall under the plaster during the renovation of your home, then you don't need to cover some part of it in your living areas, as it will be the trending option for the living room. Some DIY decors will perfectly complete the look. It will feel very cozy and relaxing. Have you checked out 7 elegant designs for the dining area? Well, check it out. May it is also helpful for you.
15. Mid-Century Living Room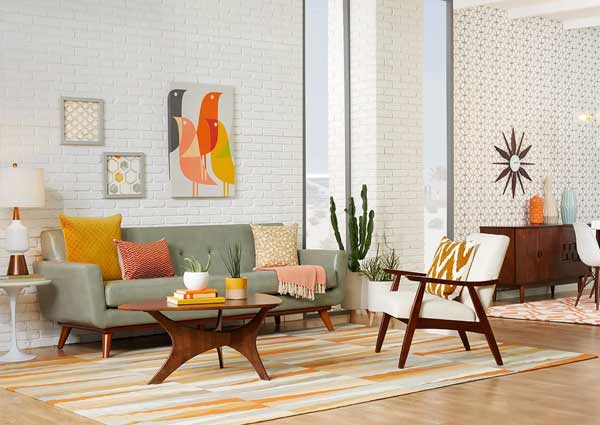 The mid-century living room trend is back. With low-key Furniture and clean storage, muted colors, and simple, light decor, this is a trend that isn't going away, and it is the perfect way to create a sophisticated look for your living area.
16. Add Wallpapers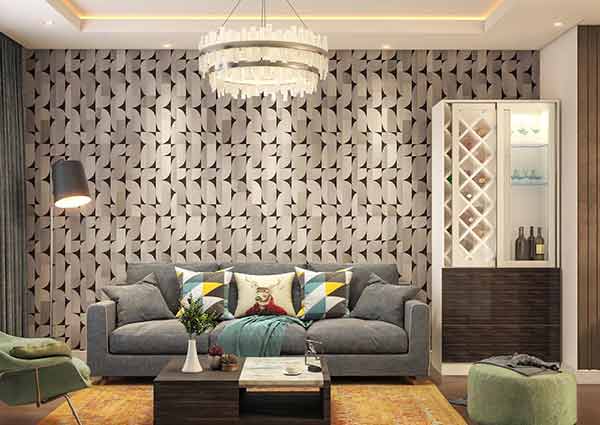 Wallpaper plays a perfect role to be in the trend for living rooms. Choosing stylish and elegant wallpaper will turn up the ambiance of your space. There are many options available for living room wallpapers that will complete its look.
17. Embrace Maximalism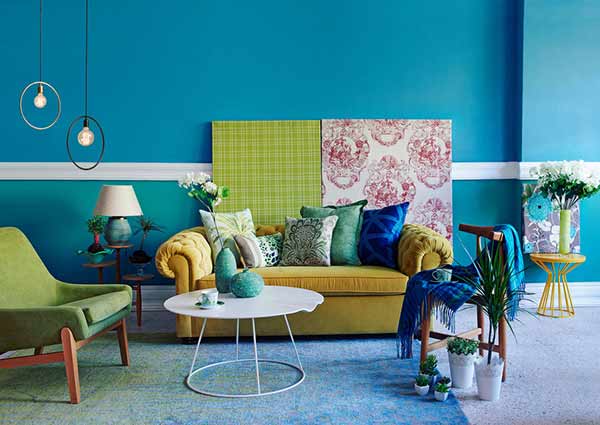 Adding color to every wall, including the floor, will give a cozy look to your living space. Make sure that it doesn't look over. The white walls and relatively light sofa color keep the room looking natural and not too full.
So the above are some trendy living room ideas that will surely make your space glamorous and inviting. All these ideas will also keep you along with the trend. If you are in search of home interior designers to give you more suggestions for the designing of your home, then at Surfindia.com, you will get expert and professional interior designers that have the experience over the years to turn your dream home into a reality. Moreover, all the services are quite affordable and the best.