Vastu is basically ancient science combining the five elements of nature: Air, Water, Fire, Space, and Earth. Vastu brings positivity in house. It balances nature and humans. Some people believe in Vastu strongly, while others consider it a myth. However, those who believe in it make sure that every corner of their house is decorated according to the Vastu. When talking about decoration, the first thing that strikes us is Plants. Plants are a natural beauty that makes the environment fresh and soothing and provides various health benefits. Having fresh plants around can decrease most of the stress and anxiety and also gives positivity. Do you want to keep plants at your home but want to know which plants are good for Vastu? Having an adequate knowledge about Vastu plants can help you to select the perfect one to balance the Vastu of your home. So, we have compiled a list of plants that will bring peace, harmony, luck, and prosperity to your home and make the surroundings look beautiful. Have a look:
1. Peace Lily
Along with giving an elegant and graceful look to your home, this plant is also a help in bringing peace and positivity to your home. Its white bloom will make your heart happy. According to Vastu, you can place this plant in your bedroom, bringing calmness, happiness, and good luck to the ambiance. It keeps away the negative energy.
2. Aloe Vera
Aloe Vera is quite a common plant that can be found in every household. It is also used in various skin, medical, and hair care remedies. Vastu believes it brings positivity and ensures the house's money flow. It deducts all the negativity around it. You can keep it in the north or east direction.
3. Jade Plant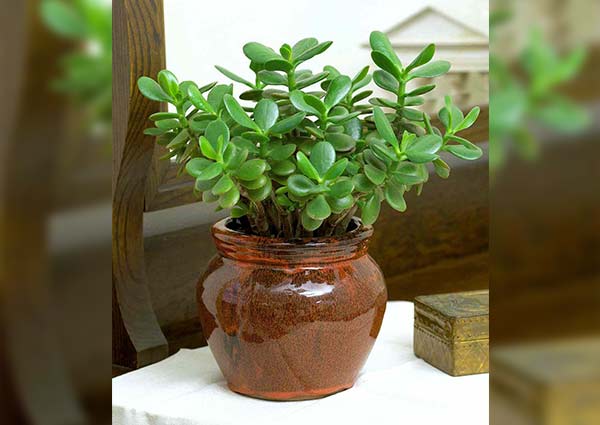 Jade plant brings luck, happiness, positivity, and good vibes. It also looks stunning, which add extra grace to the surrounding. You can place it at the entrance of your house, as it keeps away the negativity from your door.
4. Snake Plant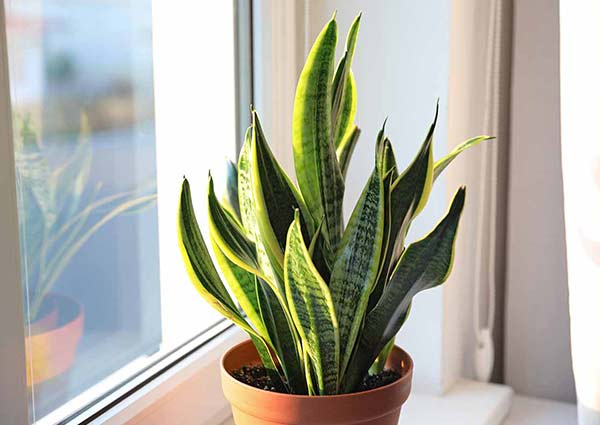 Snake plants are experts in removing carbon dioxide from your house, which greatly benefits your body and mind. However, snake plants cut off the negativity and attract positive vibes for home.
5. Lucky Bamboo Plant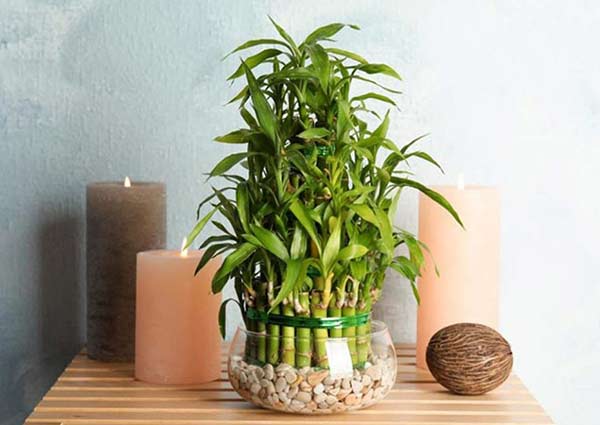 Lucky bamboo will work stunningly on your desktop or tabletop. It brings luck and prosperity to the house as it is clear from its name that this plant is an expert in bringing good luck and fortune.
6. Golden Pothos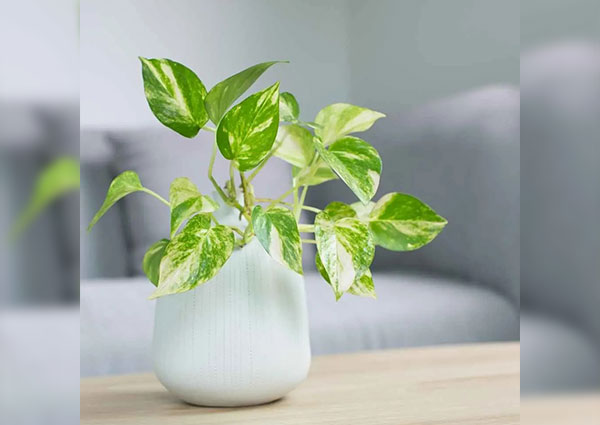 This plant provides adequate oxygen in the house and purifies the surrounding. It is a great way to bring luck, health, and wealth to your home. It also looks very greenish and provides a cold effect to the eyes with its dark color. According to Vastu, it can be placed in the south direction of your home interior.
7. Rubber Plant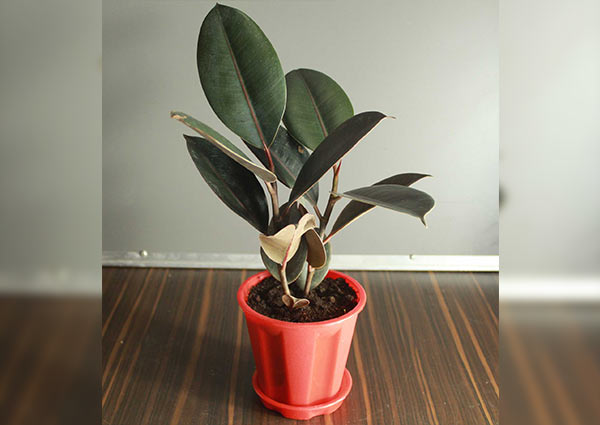 The rubber plant is auspicious according to the Vastu science. It should be kept inside the home in the southeast direction. It brings luck and also provides strength to the financial conditions.
8. Jasmine Plant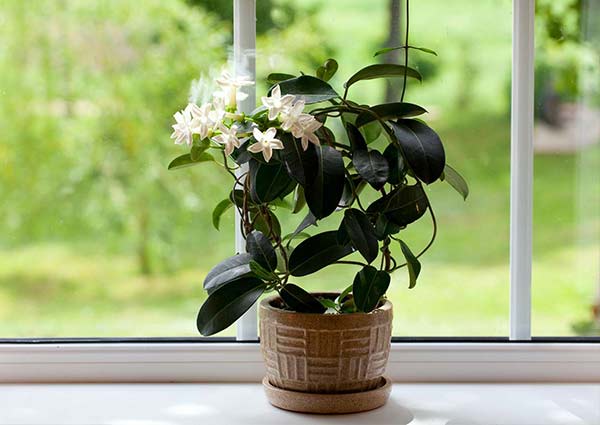 The mesmerizing fragrance of jasmine can make anyone's mood lift. Along with providing a soothing fragrance, it reduces stress and anxiety, improving the sleep cycle. It promotes happiness in the relationship and also brings positivity. It can be placed in the south-facing window.
9. Money Plant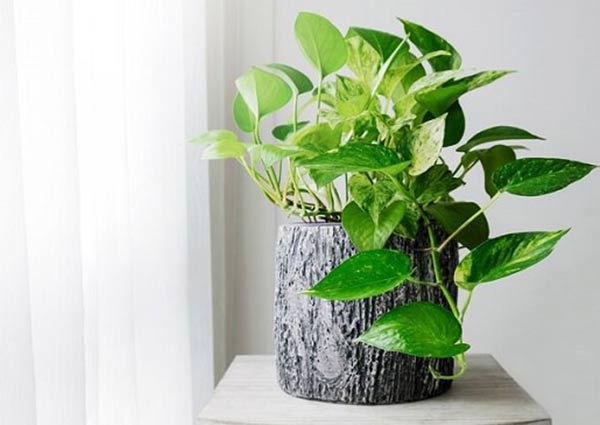 Money plant as per Vastu science brings wealth and prosperity to the house. It provides great advantages if it is placed in the home corridor. You can place it in the north direction to bring fortune to your life. It is also called the Vastu plant for money.
10. Lavender Plant
Lavender is quite famous for creating a relaxing aura in the surrounding. Lavender plant is very beneficial. It should be placed in the bedroom for maintaining peace and relaxation in the home. It makes the surrounding scented. It is also called Vastu plant for relaxation.
So here are some of the Vastu plants best for your home. You can decorate your home with these plants and gift them to your friends and family. It will bring good luck and keep you happy all day long. These plants will look super stunning in your house. You can also check out the top interior designers in Delhi, Mumbai, Bangalore, Chennai, etc., if you plan to give a makeover to your entire home. You can book the expert companies from Surfindia.com at affordable charges, which will carefully listen to your needs and provide the best solutions.