As per the research, approximately 700 million people get hospitalized because of the diseases caused by mosquitoes and termites. If the house is left unchecked with mosquitoes and pests, it will cause several harmful and severe health issues. But, everyone knows that controlling pests at home is indeed easier said than done. And, above all, if you use traditional natural methods to free home from mosquitoes, the job becomes more challenging and not everyone's cup of tea. That is why; the best way to get the job done with perfection and without any hassle is to better hire a professional pest control team in your city. Several online stores offer trusted and experienced pest control in Mumbai, Delhi, Pune, and all across India.
If you wish not to invest money in termite pest control services, then you can give it a try to free your home from pests. The job is a bit daunting, and that is why; we have listed here some dos and don'ts that will help you control the insect growth at your place.
Do's for Pest Control and Management
1.  The first and foremost step is to inspect your home, like roof, basements, and pipes, for leakages. This step will help you know whether all the drainage systems are working well or not as insects grow in more significant numbers in humid and wet areas.
2.  Clean or change the plant holders from time to time. If you use cardboard boxes to hold plants, then check them regularly. You can also use sprays to kill insects and pests.
3.  Ensure that your home has no water standing as drainage areas have the highest tendency to invite crawlers and insects.
4.  If you have a place or room where you don't visit daily, then keep a check on that area and clean the home from time to time.
5.  Cleaning dishes regularly and storing food in containers should also be practised.
Don'ts for Pest Management
1.  Your home and office should be free from damp areas as this is the favorite place for the insects to grow. So, if you find dampness anywhere on the windows or doors or basements, immediately fix it.
2.  You should not store any construction items at your place as it will invite wood-destroying pests and insects.
3.  Make sure not to allow water storage in boxes, holes, pots, or tires as insects multiply at such places.
4.  Homes and offices usually have a lot of garbage, and to avoid insect growth, it is essential to dispose of dry and wet waste cautiously. Garbage storage at home will invite insects and cause several harmful diseases.
5.  If you have a pet, then this point is a reminder for you. Do not keep pet food in the open for a long time. Don't forget to clean the pot daily to avoid your home being home to crawlers as well.
Conclusion
Surfindia.com is one of the most reputable and famous online stores that cater to the customers' needs to get their home and office free from bugs, termites, ants, mosquitoes, spiders, cockroaches, and bees.  The website's end-users can get here a long list of the verified, trusted, experienced, and professional pest control services online at a decent price rate. So, quickly explore the website and get the best results.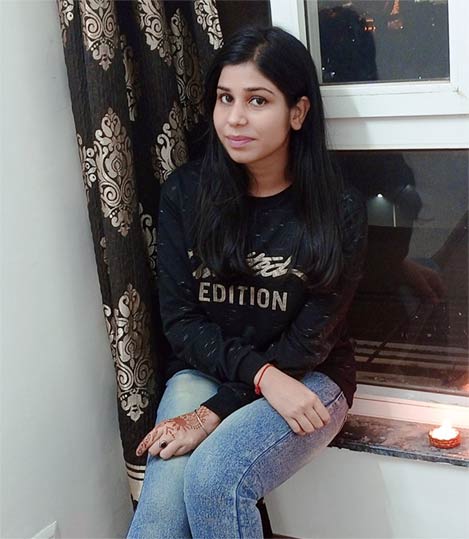 Kriti Awasthi is a passionate reader and a professional writer. Her writing style is figurative, animated, and Chatty. If she is feeling it and it strikes her fancy, she will write it. Sometimes poetically and sometimes rhetorically, she is keen to open the new doors of the writing world.