India has a rich cultural heritage that dates back centuries. Most of the kings who ruled India had propagated their religion in the country and outside. These propagations were made in building cave temples, erecting statues and pillars, and in various forms of drawings. Apart from these, there are some natural and tribal structures and graphics in caves. During modern times, excavation was made at various sites to reveal caves with ancient temples, relics, stone carvings, etc. These are places of tourist interest as well as interests of educationists. If you are a history buff and love exploring architecture, you will undoubtedly have an unforgettable time visiting such amazing caves. So, here is the list of best caves to visit in India:
1. Badami Cave Temple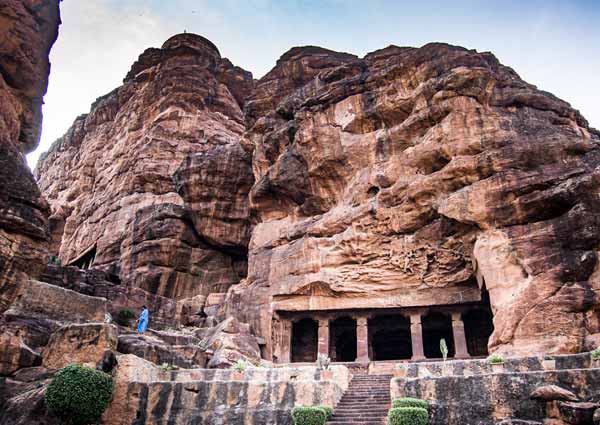 Badami Cave Temples are located in Badami, Karnataka, and are a popular location to visit fromHampi. There are four main temples, out of which two are dedicated to Lord Vishnu, one for Lord Shiva, and the remaining one is a Jain temple. These temples were built during the 6th century at the time of the Chalukya Empire. Today Badami Cave Temple is one of the famous places in Karnataka, especially for people who love to visit places with rich history and culture.
2. Ajanta and Ellora Caves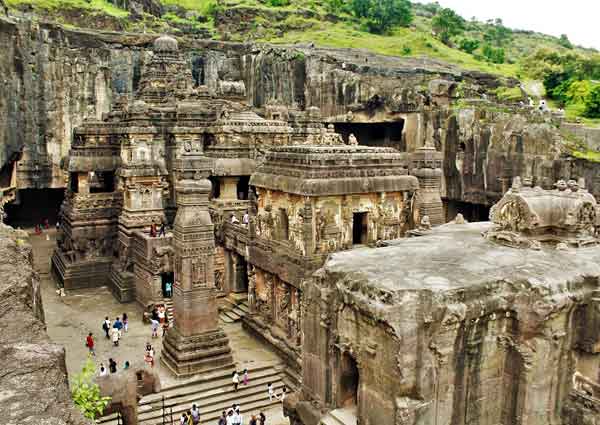 Ajanta and Ellora Caves are among the most infamous spots in Jalgaon, Maharashtra. The caves are covered with various paintings and sculptures. These were built between the 2nd century BC and the 6th century AD. The caves of Ellora are 34 in number and date back to the 6th and 11th centuries AD. The caves of Ellora are dedicated to Jainism, Buddhism, and Hinduism, while the Ajanta caves display Buddhism.
3. Bagh Caves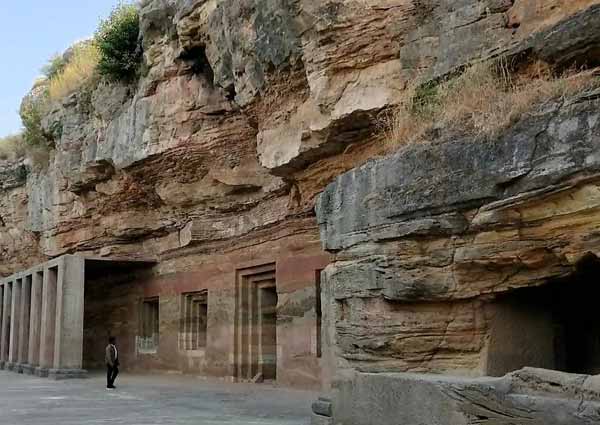 Bagh Caves are located in the Vindhya Hills of Dhar district in Madhya Pradesh. The BaghGupha was discovered in 1818. For many centuries, these caves were the abode of tigers, so the cave came to be known as Bagh Cave. One can find several paintings and carvings here that are as old as the 4th century AD and are believed to have been made by Dataka, a Buddhist monk. The rock-cut cave designs at Bagh Cave are a great example of India's ancient art.
4. Amarnath Caves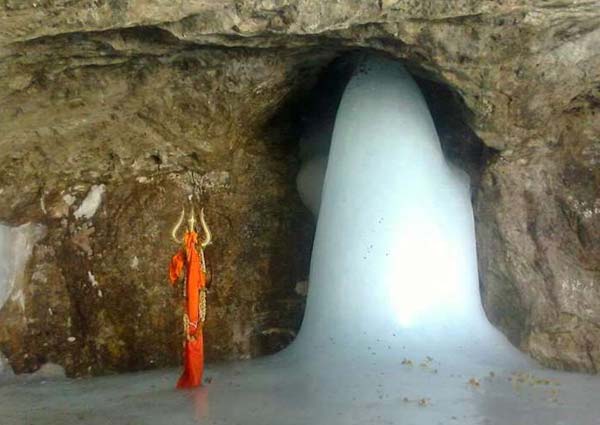 Another famous cave to visit in India is the Amarnath cave, located at the Amarnath Mountain near Srinagar in Jammu and Kashmir. The cave is a shrine to Lord Shiva and is more than a thousand years old. This is one of the most ancient and sacred shrines in Hinduism and people from India visit here during AmarnathYatra in July and August. This holy shrine is open only during the summers, and you can reach there by trekking.
5. Trichy Rock Fort Temple Caves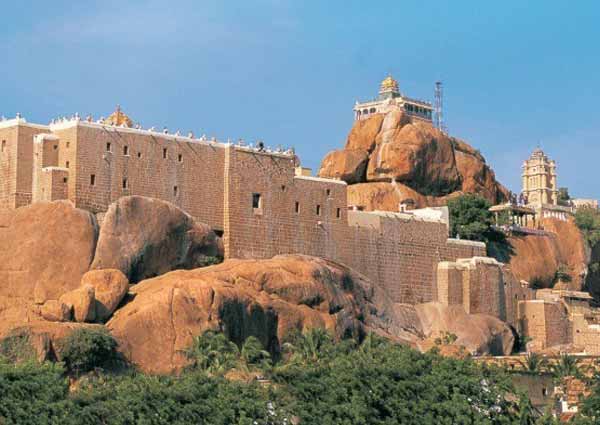 The Tiruchirappalli or Trichy Rock Temple is one of the most prominent monuments in Tamil Nadu. There are two caves in the temple, namely the lower cave temple and the upper cave temple. It is believed that the temple in the lower caves was built by NarasimhavarmaPallavan, ruler of the Pallava dynasty. There are two shrines, and the main wall has life-sized, carved images of Lord Brahma, Lord Surya, Lord Ganesha, and Goddess Durga. The upper cave temple is also called Lalitankura cave temple, and its main attraction is the carved Lord Shiva carrying the river Ganga as Gandhara.
6. Barabar Caves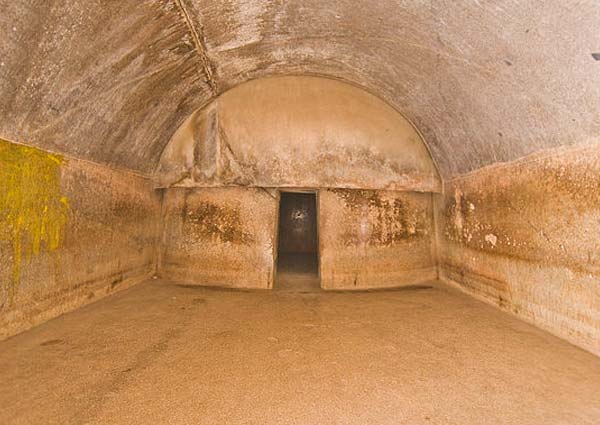 One of the ancient caves in India, the Barabar caves, is located in Bodh Gaya, Bihar. These rock-cut caves date to the 3rd century BC during the Mauryan Empire. There are four caves in Barabar, namely the Sudama Cave, Karan Chaupar Cave, and Lomas Rishi Cave Visva Cave. There are numerous specialties of these caves, such as the sharp rock cuts, which are very similar to today's laser cutting techniques, the Buddhist and Hindu sculptures, and echoes in the caves.
7. Belum Caves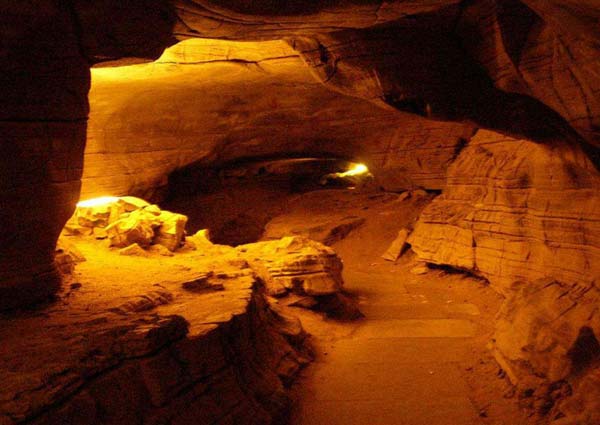 The stunning Belum Caves is the second largest cave open to the public in the Indian subcontinent. The caves are located in Kurnool, Andhra Pradesh. It is said that Buddhist and Jain monks used to meditate in vast meditation area in the cave. Belum Caves were formed due to the limestone erosion by the River Chitravati. This location is almost halfway between Hyderabad and Bangalore, so if you ever visit either of the cities visit this gorgeous cave and have a memorable experience.
8. Borra Caves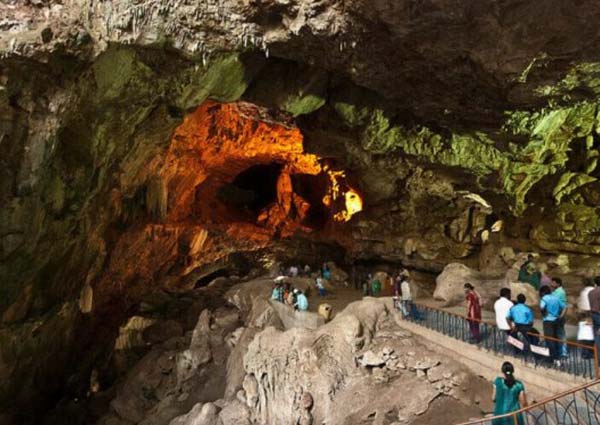 Borra Caves stands in the Ananthagiri Hills Araku Valley in Vishakhapatnam, Andhra Pradesh. This is one of the popular places to visit in Vizag as a Shiva Lingam was formed here naturally and has become a very sacred place, especially for the tribal people living around the caves. Borra caves are spread across 1 km square and are full of stalactite and stalagmite mineral formations. You can take a ride on the Kirandul Passenger Train that runs early morning directly to the Borra Caves and enjoy the fascinating journey.
9. Jogimara and SitaBengra Caves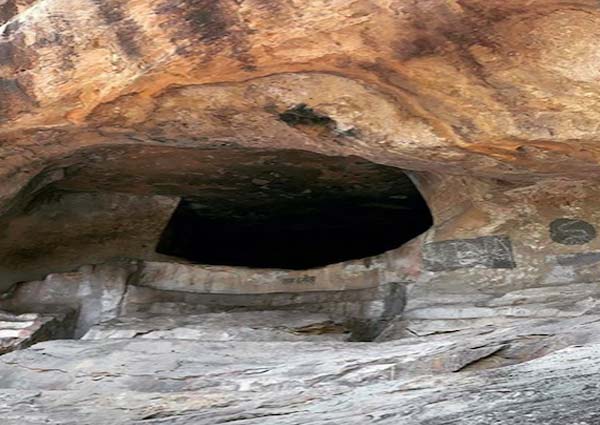 Jogimara and SitaBengra Caves are located in the Sarguja district, Chhattisgarh. These caves are in a stunning natural setting, perfect for a picturesque escape into nature. You can reach both these caves through Hathipol, a natural tunnel that can fit the size of elephants. These caves are believed to be the abode of Lord Rama, Sita, and Laxman for some time during their exile. The cave is called SitaBengra, meaning "Residence of Sita." One can find several old carvings and paintings dating back thousands of years.
10. Koteshwar Caves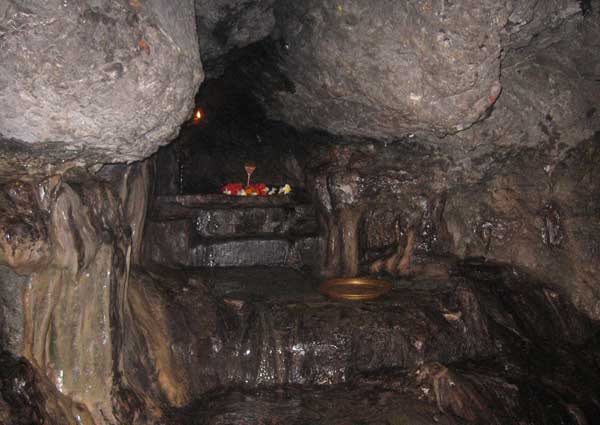 Located near Rudraprayag in Uttarakhand, Koteshwar Caves holds religious significance in Hinduism as it is believed that this is where Lord Shiva meditated when a demon named Bhasmasur was chasing him. The cave is visited by Hindu pilgrimage every year from August to September. 3 km away is the popular Koteshwar Temple which is famous amongst tourists.
11. Karla Caves
Located in the famous hill station of Maharashtra, Lonavla, are the famous Karla Caves. These caves date to 200 BC and are one of India's oldest Buddhist cave temples. These caves contain rock-cut designs resembling wooden carving and gorgeous arched ceilings. Fifteen other caves served as living monasteries and rooms for meditation. Today, people from all over India visit these sacred and fascinating caves to see the gorgeous carvings. If you wish to visit this gorgeous location, book your stay at hotels and resorts in Mumbai for a fabulous trip. Make sure to book a room at a Lonavla hill station resort in advance.
12. Varaha Cave Temple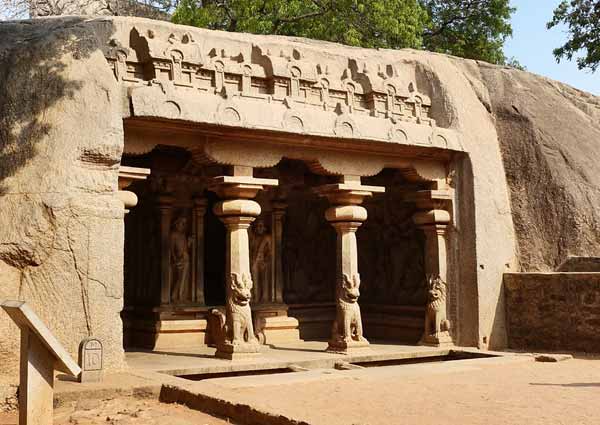 The Varaha Cave Temple, located in Mahabalipuram in Tamil Nadu, is one of the famous places to visit in the state and is also a part of the UNESCO World Heritage Site. The temple cave was built in the 7th century during the Pallava dynasty. If you ever visit this cave, do not miss the depiction of Lord Vishnu as Varaha lifting the earth from the ocean and other carvings from Hindu mythology.
13. Patal Bhubaneswar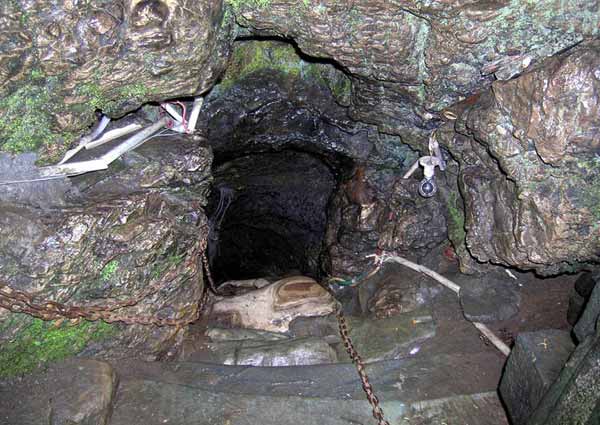 Situated in a village named Bhubaneswar in Uttarakhand is Patal Bhubaneswar, a limestone cave discovered in 1191 AD by King Rituparna from the Surya Dynasty. There are various naturally formed places to visit in the cave, such as Lord Shiva Linga, Lord Ganesha's human head, swan idol, etc. There were four doors in the cave namely Mokshadwar, Dharamdwar, Paapdwaar and Randwar. Paapdwar got closed after the death of Ravan, and Randwar got closed when the battle of Mahabharata ended. The two other doors are still open.
14. Bhimbetka Caves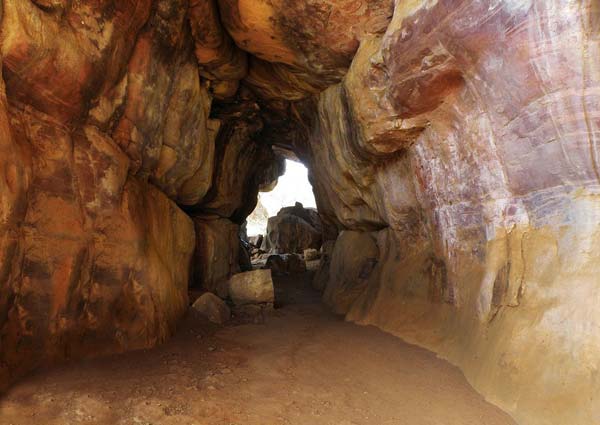 Bhimbetka Caves are located at the Ratapani Wildlife Sanctuary in Madhya Pradesh and are a part of the UNESCO World Heritage Site. Here, you will see carvings and paintings depicting life in the Mesolithic period. It is also believed that Bhimbetka Caves were the resting place of Pandavas in the Mahabharata.
15. Mawsmai Cave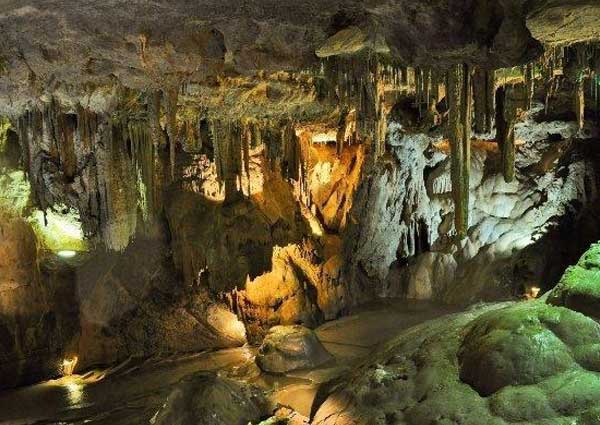 Mawsmai Caves is situated in Cherrapunjee, Meghalaya. It is a limestone cave full of stalagmite and stalactite formations. Many large passages and even narrow ones make the tourists crawl through the space. Remember to visit the stunning Nohsngithiang Falls nearby if you see the Mawsmai Caves.
If you love exploring historical places that take you on a journey to the past, you will have a wonderful time visiting famous caves in India. Here, you will see some ancient temples and meditation grounds of Hindus, Jains, and Buddhists during the archaic period, look at various stone-carved images depicting gods and much more. So, travel back in time by visiting these fascinating caves of India to have a memorable trip.