Setting aside a dedicated workspace in your house helps you focus on work and divert household distractions. To inspire you to design your own work-friendly space, we've gathered here a list of some effective, efficient, and useful home office ideas for a productive day at work. There is one thing these home offices have in common: a sophisticated space secluded from distractions such as TV and snacks. For those moments when a brilliant idea strikes, simply call home interior designers and take a step forward to install a home-office set up in your home.
In addition to inspiring you to get that last bit of work done, these home office design ideas will encourage you to enjoy your surroundings as well. So, with no further ado, have a look at the list of best at-home workspace ideas
1. A Corner to Call Your Own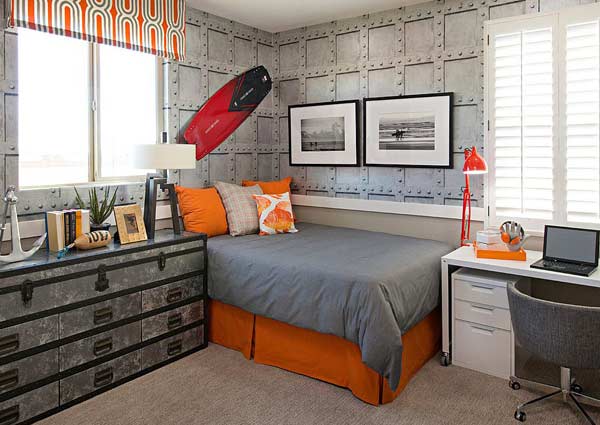 Consider rarely-used corners and nooks in your small home when deciding where to put your desk. Look for a wall space that goes unused in your living room, kitchen, or bedroom, and install a small desk there. You can choose an elegant and chic writing desk based on the amount of space you need for your work.
2. Carving Out A Multi-Purpose Desk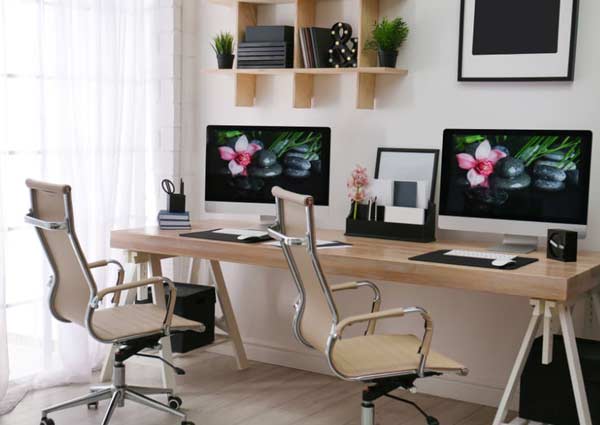 This is a creative way to use space in your home office, especially if you have some odd nooks and crannies that are seldom used. You can turn a hallway or an alcove into a home office by turning it into a narrow space. This small area can be kept organized with the help of built-in storage.
3. Walk-In Closets Can Be Repurposed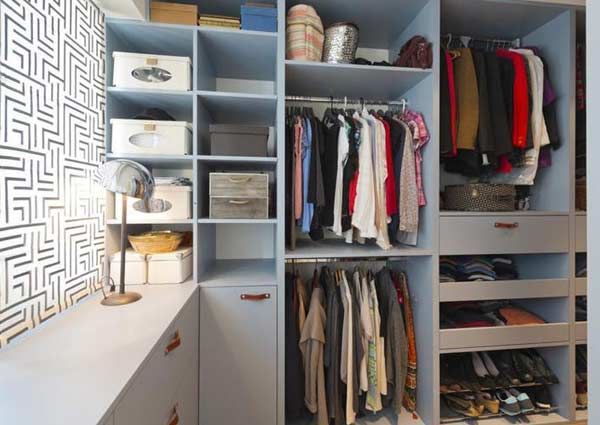 Consider sacrificing some of your closet's space for a desk if you have a walk-in closet. While it may seem odd to work next to hangers full of clothes, it offers a great sound-proof space for taking business calls (just prepare your background or those Zoom meetings in advance).
4. The Staircase Landing Can Be Used
Don't you have a place to work? This home office space is at the top of a staircase landing. If you need a little workspace but don't need a lot of storage, this adorable perch is perfect for you. Invest in a secretary desk that comes with a bit of hidden storage.
5. Search For A Window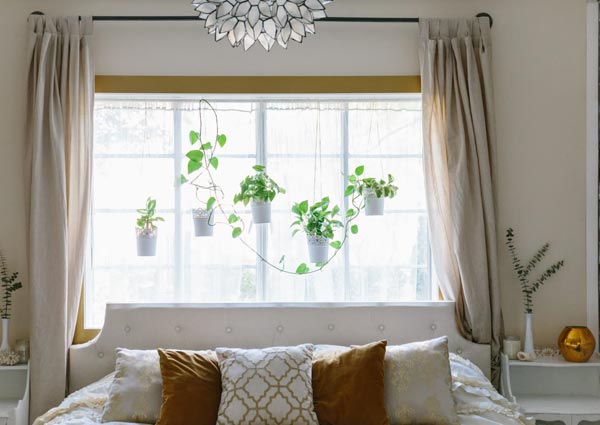 It's important to position your desk near a window or in a room that receives a lot of natural light to create a productive work environment. Consider investing in a natural light therapy lamp as an alternative to a bright space if you cannot find one.
6. Invest In A Standing Desk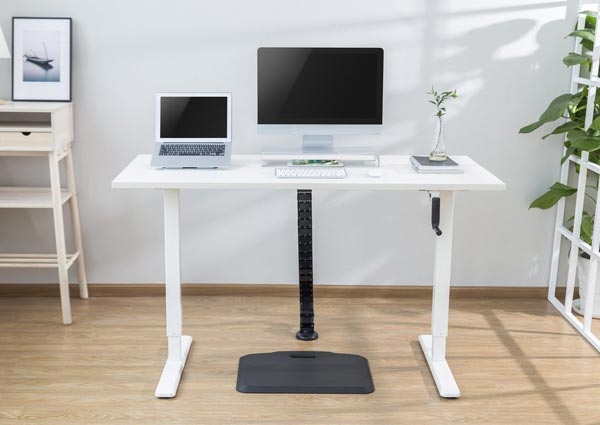 Working at home can mean sitting for long periods of time. So, installing a sitting-standing desk at your home office can help you get up and move more throughout the day.
7. Attic space Can Be Used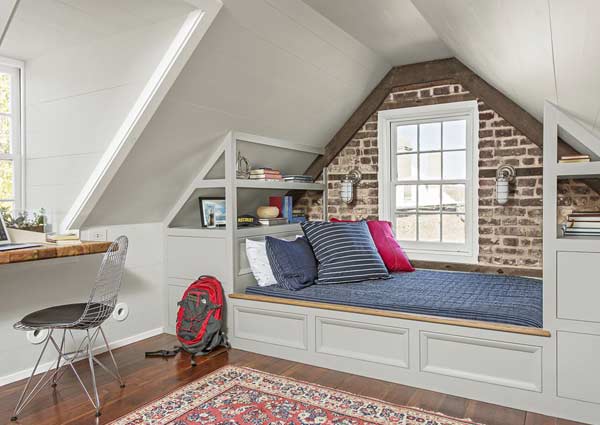 Make use of your unfinished attic to create a cozy little office space where you can work from home. The perfect backdrop for a creative workspace can be angled and sloped ceilings as well as exposed rafters. This step can be done smoothly with the help of professional bedroom interior designers.
8. Closets Come In Handy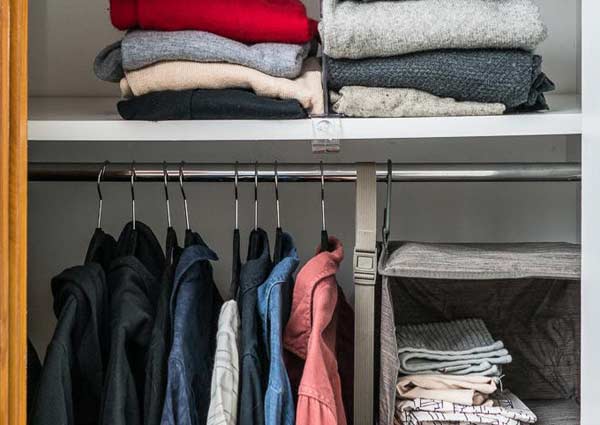 A closet that is rarely used can be easily converted into an office. Make a compact office anywhere in your home by measuring a piece of wood to fit into a closet and removing the doors.
9. Make Desk Out of Shelf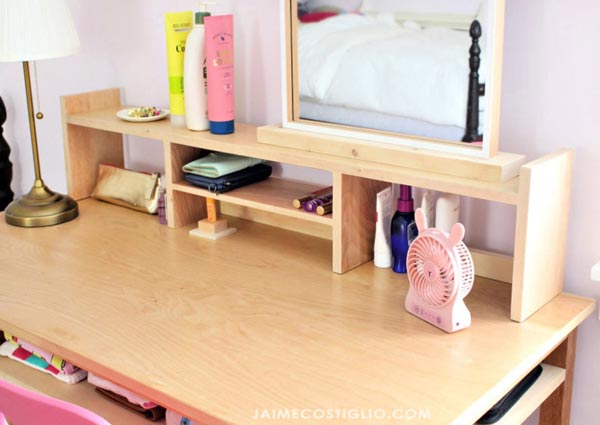 A shelf is a better alternative to a traditional desk. Working on a rustic surface made of reclaimed wood can be a great idea. This idea is great when space is limited because the wood can be cut to your exact specs.
10. Co-Working Space At-Home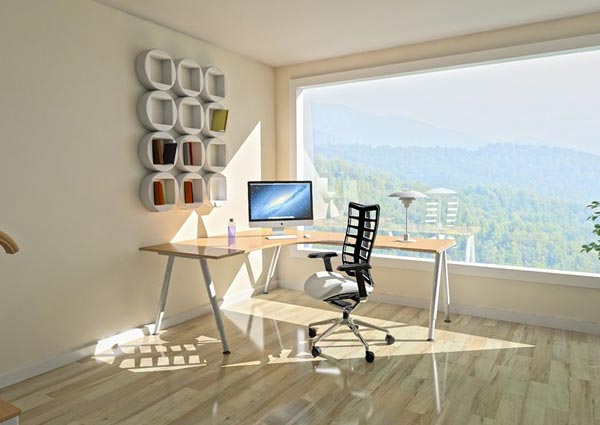 As more and more people are working from home as we are avoiding face-to-face interactions, investing in a workspace will benefit you greatly. Set up a workspace for your partner and yourself that allows you to hold virtual meetings and store office supplies if you're moving into a new house and not sure what to do with that extra room. Provide both individuals with a comfortable and organized workspace where they can concentrate and stay organized while maintaining a work-life balance. Such big scale plans need help from skilled office interior designers having idea about the zen spaces and low-budget office ideas.
The Final Takeaway
Many of us have struggled with adapting to virtual meetings, remote planning, and staying focused. Without a dedicated workspace, working at home can be even more challenging. It is possible to transform your house into a constructive zone with small upgrades without disrupting your current setup or occupying a great deal of space. And, in this, hiring interior designers in Mumbai, Delhi, Bangalore, and across India will be a useful step for sure. Now, if you are wondering where to hire worthy and professional interior designers, Surf India can be your option for sure.