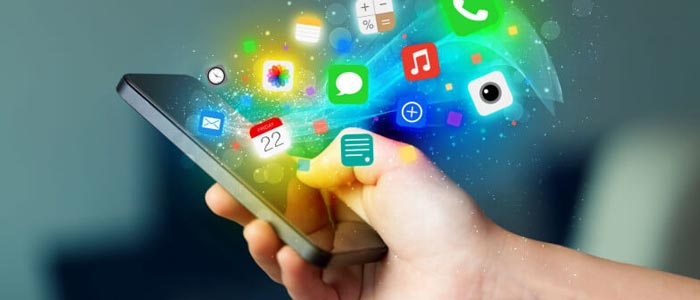 Technological revolutions in the last few years have not only transformed our life, but have added to the quality of our lives. We often count apps as the time wasters and simply as something that negatively impact our life.
Smart phones are particularly blamed for negatively impacting the state of mind, happiness and, mood, but there is definitely a positive side to it. While this is often the case while one scrolls endlessly on a social media site, there are a number of apps that are sure to uplift a bad mood and bring about optimism.
Here are a few of those apps that will be a definitely be a boon for those who are fighting with a bad mood. Read below to find…..
1. Pocket yoga – Plethora of Positivity for you
You may have heard about the extraordinary benefits of Yoga, but it may have been a struggle for you to go to a Yoga class. No worries go to the play store of your smart phone and download the app – "Pocket Yoga". It's going to transform your life! Light up a few candles around, roll out a mat and start your yoga session using this Pocket yoga app. With its soothing music and an audio to guide you throughout will definitely help in improving the quality of your life.
2. HealthifyMe – For your Better Health
It's impossible to find an alternative to a better health! But, we often neglect certain things that can add to a healthy life because of the lack of a motivating factor. HealthifyMe is a fitness app that is equipped with wearable activity trackers and also human assistance like yoga trainers and nutritionist that will guide you through in eating better, losing weight and staying fit.
3. Gaana – Music is motivating
Technology has so very mush developed that there is an app for everything! Music is the most precisely a motivating factor in every situation. For most people it's a kind of meditation and Gaana provides that platform to get in tune with life with a bunch of some soothing music. Gaana is a music that plays songs online and the best thing about the app is that one can find every variety of songs and in every genre just at click of a button.
4. YuppTV – Entertain yourself
You can get to find an amazingly large collection of entertainment contents including that of your favorite TV shows, movies and others. In the leisure time, you can enjoy the previous episodes of your favorite TV shows in the comfort zone of your bed. Those who are interested in catching up their favorite shows in the regional languages an also catch it up.
5. Monzo – Organizing your money is must
Managing your money is a significant task that you need to do carefully or it may kill the peace of your mind. While you take up money from your bank account, there's an anxiety bothering you on what your bank account is going to look like. And, there comes in picture this money organizing app that will help you come on top of your finances. Mozo is an app that helps in setting a manageable budget for the entire month; this helps you analyze your money you have spent on different thing in a particular month with the help of easily decipherable graphics. It gives you a great platform to analyze on where you are spending your money.
6. Swiggy –Good Food for you
Now with the advent of this app, you don't have to go anywhere to order some good food to enjoy your meal. Swiggy executive are assigned the task of doing that for you! This one is a food ordering app that will allow you to order delicious food online. Sitting in the comfort zone of your home, you can easily order beverages and cuisines online from your favorite restaurant and that too at affordable price.
7. Waterlogged – Let's you drink enough Water
One of the necessary ingredients of a healthy living is drinking more and more water! And, to keep reminding yourself of that fact, you just have to keep following that conventional way of sticking the note, 'drink more water' on your fridge. This app will help keep yourself well hydrated without requiring you to stick those notes on your fridge. It helps in setting a daily goal for drinking water and will show up how many glasses of water you have drank. It must be there in the bucket list of your dreams.
8. UrbanClap – Everything at your Doorstep
If you are looking for a service provider to get a part of your home or anything serviced then UrbanClap is the best option to choose. This app will allow you to choose a service provider for different tasks including plumbing, paste control and alike. It allows you to enjoy a rejuvenating spa or a parlor treatment at home in the comfort zone of your bed.
9. Evernote – Jot it Down
If you are someone who will always try finding a piece of pen and paper for jotting down something interesting then this note taking app will be a perfect thing for you. Evernote is an app that allows you to note down anything interesting that comes up into your mind. It's will act as a digital collection of all your notes that you always wanted to note down. You can always flip through these digital pages and get to read all that you have noted down.
These are some of the interesting apps that will make your life happier. Just open your eyes up to these interesting ways of taking your life into a beautiful world.