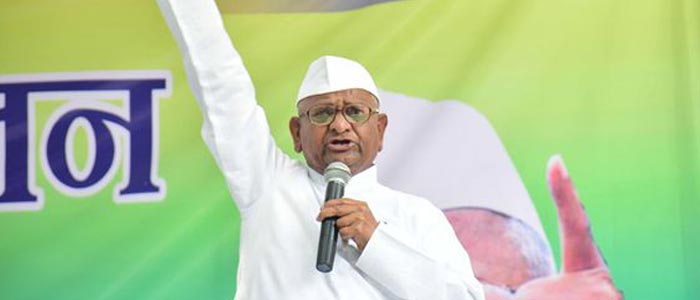 According to some aide Anna has believed to have lost around 3 kg weight.
The 2011 protest of Anna has led to passing the Lokpal bill but the centre had yet not been successful in making appoints of Lokpal and Lokayukta.
On third day of the hunger strike Anna's aid said that he has lost around 3 kg of weight since the strike kicked off on 23rd of March 2018 at the Ramlila Maidan, New Delhi. But his blood Pressure has been found to be stable.
Improved figure for minimum support price (MSP) for farmers that will boost up their deteriorating condition is also one of his demands.