Our country is probably walking on the path of an everlasting development with the induction of more and more women in the male dominated arenas like defence! It's clear from the current move of the Modi Government which confirmed the anointment of Mrs. Nirmala Sitharaman as the defence minister of the India. She is the second woman defence minister of India after Indira Gandhi and that makes it 35 years when India saw a woman chief of the defence at her helm.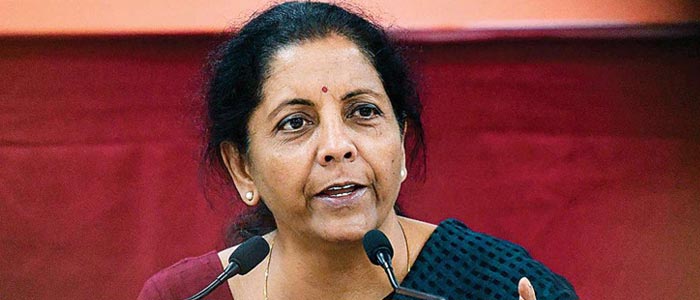 Indira Gandhi had served as the defence minister of India during 1975 and then again in 1980-82. Moreover, Sitharaman is the first female full-time defence minister of India and she is all ready to show her articulation utility by handling the World's third largest defence force which employs around 1.4 million personnel.
It's a proud moment for the country as now the CCS or the cabinet committee on Security which is headed by PM Narendra Modi along with home minister Rajnath Singh and finance minister Arun Jaitley will have two women including Nirmala Sitharaman and External Affairs minister Sushma Swaraj.
ABOUT SITHARAMAN'S EDUCATION, CAREER AND PERSONAL LIFE
- She was born in the Madurai district of Tamil Nadu and has completed her graduation degree from Seethalakshmi Ramaswami College, Trichy in economics. Later, she completed her master's and M.Phil degree from JNU in economics having a special interest in Indo-European trade.
- She is married to the JNU graduate Mr. Parakala Prabhakar. After the marriage the couple got settled in London where she worked with PricewaterhouseCoopers and researched over the Economies of the Eastern European countries.
- After returning from London, Sitharaman served in Hyderabad as the deputy director in Centre for Public Policy Studies in Hyderabad. In addition to that, she worked as a member of the National Commission for women from 2003-05.
- Later in 2008, she became a member of the BJP and consequently in 2010 was chosen as the second female spokesperson of the party after Sushma Swaraj. In 2014, when BJP came into power, she was appointed as the Minister of state for commerce.
- And now, Nirmala Sitharaman has been appointed to the significant position of defence ministry when only two years are left for the next elections to be held in 2019. It seems to be an important juncture when she will have giant responsibility on her shoulders with recent relief from a war like situation of China-India standoff in the Doklam valley.