Are you a looking for some bookshelf décor ideas to store your book collection? You can always go for the regular bookshelves, but they are so ordinary and dull. You can choose some unique and new bookshelf designs which will give your entire living room a new and fresh look. Not only will these shelves store your books, but they provide space to store other items as well, adding value to your home. So, here we bring some unique and trendy bookshelf ideas for home, perfect for any room. Have a look below!
Ladder Bookshelf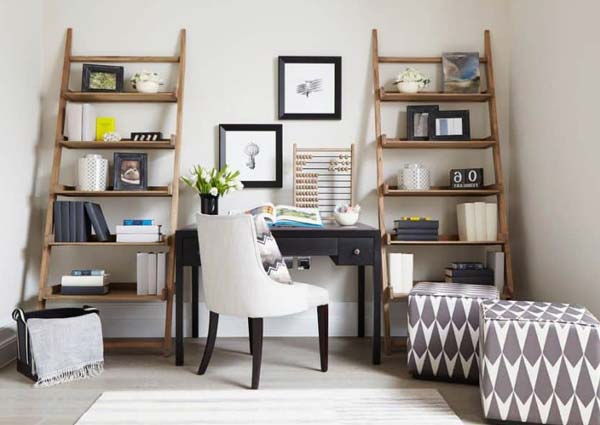 When you want to spruce up your living room or bedroom with your collection of books, go for something quirky and unique. Instead of choosing the ordinary wall bookshelf, you can choose a ladder-style bookshelf for your home. This bookshelf will not only be a glamorous addition to your home, but you will have enough space to place your books, small indoor plants, and other items.
Quirky Angle Bookshelf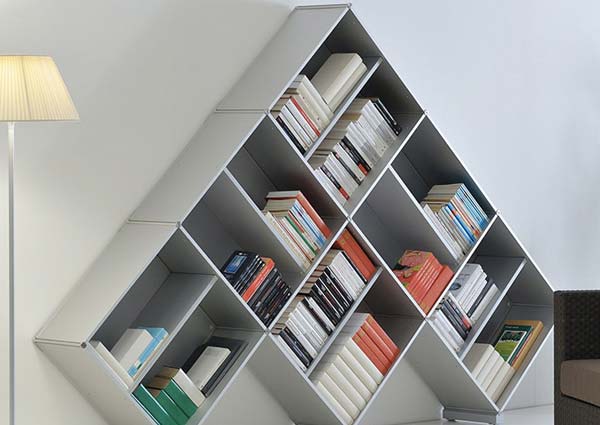 Another unique bookshelf idea for you includes this one. When you search for an out-of-the-box look for your bookshelf, ditch the old-style bookshelf and choose one with unique angular designs. The beauty of this kind of bookshelf is that it can fit anywhere in the house and be in any size or shape. Having a whacky-shaped bookshelf in any corner of your home will give it a new look to your home. You can even hire your interior designers for ideas regarding the shapes, sizes, and colors of your angular bookshelf.
Bookends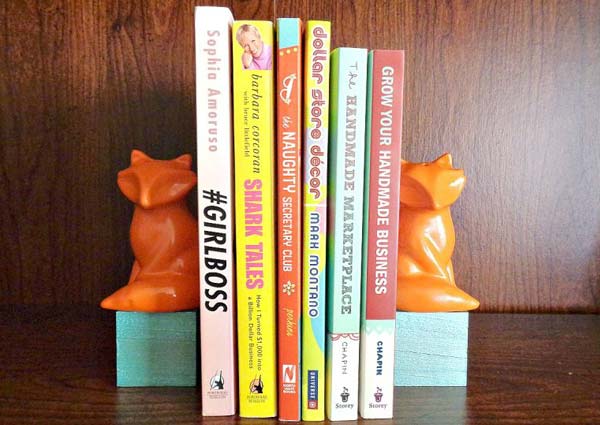 If you do not have a lot of space in your living room or bedroom for books, you can consider choosing bookends. You can place the bookends on your study table, near the nightstand, or in the living room and show off your collection of books. The bookends can also be placed on a big bookshelf as an accessory, but adding so many will look cluttered. There are several designs available for bookends in the shape of alphabets, patterns and some quirky designs.
Bookshelf in Corner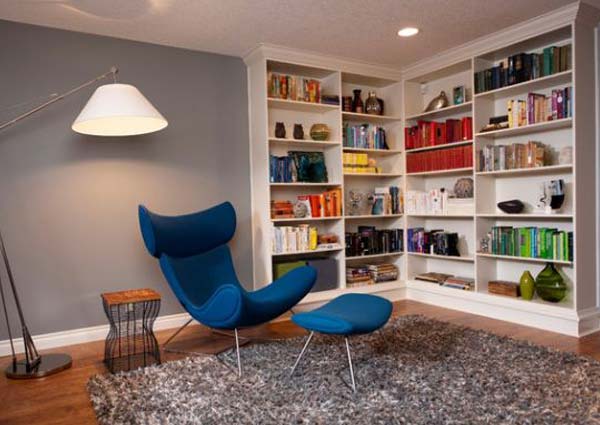 The corners of your home may be plain and bland. So, when looking for home bookshelf ideas, why not use those bland corners to make your small bookshelf? Bring space to that old corner by adding a wooden four or five-tier shelf, and add your favorite books, plants, and bookish accessories. This creative bookshelf for small spaces or corners will surely grab everyone's attention, and you will also get compliments for having a unique bookshelf.
A Bookshelf Tree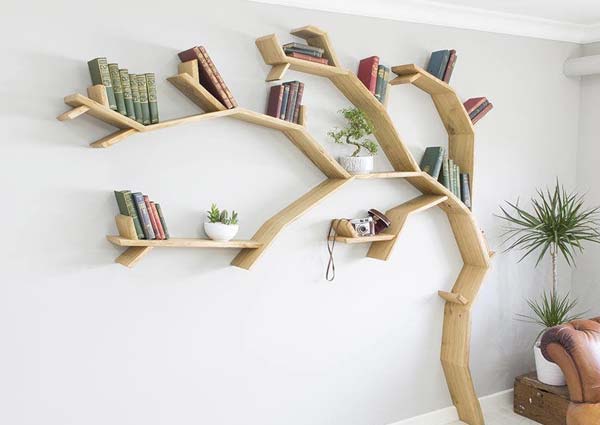 Is there any simple-looking wall in your home that needs some design? Then look no further! You can build a book rack design in the shape of a tree." This is a good bookshelf idea for living room, study room, and bedroom. You can place your books on the angular branches of the tree bookshelf in any way – face down, or standing. For more ideas on bookshelf trees, you can surf the web and search for more tree-shaped bookshelf ideas, which have straight or closed shelves, etc.
Floating Bookshelf
One of the trending bookshelf ideas is the floating or invisible bookshelf. Such shelves look like they are floating on the wall, as there is no visible support around the shelf racks. The floating bookshelves are made of wood or also metal. A traditional bookshelf may take up a lot of floor space, but choosing this bookcase will help you save space, and installing it is also very easy.
Stairway Bookshelf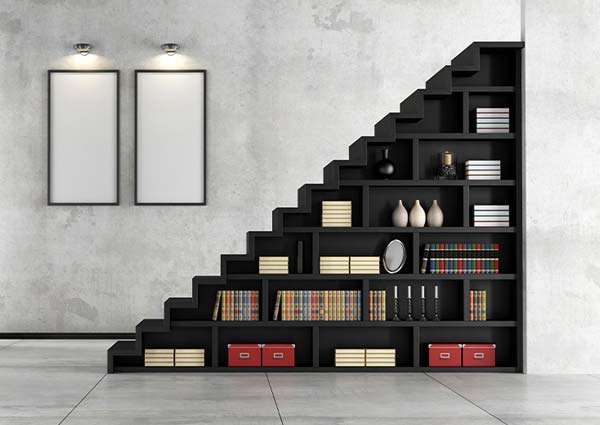 Here's another quirky and modern bookshelf idea. Why not make a bookshelf around your staircase? You can make space to store your books under the steps or store them on the racks above the stairway railing. This is a unique and clever way to store your books and give your home modern look.
Industrial Bookshelf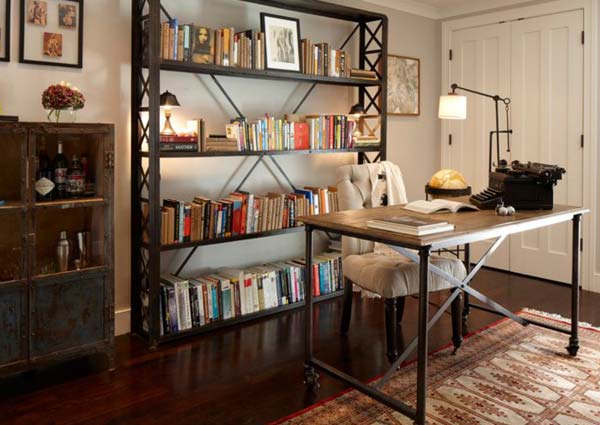 One of the popular bookshelf decor ideas is the industrial style bookshelves. Having one in your bedroom or living room will add a contemporary charm. You can easily buy an industrial bookshelf or make one using wooden boards and metal pipes. These kinds of bookcases have an open-shelf design. You can customize this bookshelf with unique colors.
Ditch the old and dull bookshelf designs and choose the quirky ones in different shapes and colors for your home. The modern and trendy bookshelf will give your living room a whole new look. And, if you want to renovate any room, you can explore SurfIndia's top interior designers in Ahmedabad, Chennai, Kolkata, and other cities, and choose the best one for your needs.