Moving is an imminent aspect of life. Whether you frequently move or for the first time in a long time, it's a famously stressful process that can wear even the most meticulous planner down. Packing is one of the essential tasks in relocation because the damage starts from here, most of the time during packing breakage of some important stuff like furniture items, loss of crucial files, disk damage, damage to pc, etc. And most of the people do packing to the last minutes, makes everything a mess and most of the time, people tend to forget something precious to them. And thus, packing and moving becomes a challenging task for many. But there are specific methods to pack and unpack more quickly, decrease the labor cost, and make the process go a little more smoothly and hassle-free. Try out the best packing and moving tips to make your move better.
One Month Before Final Move: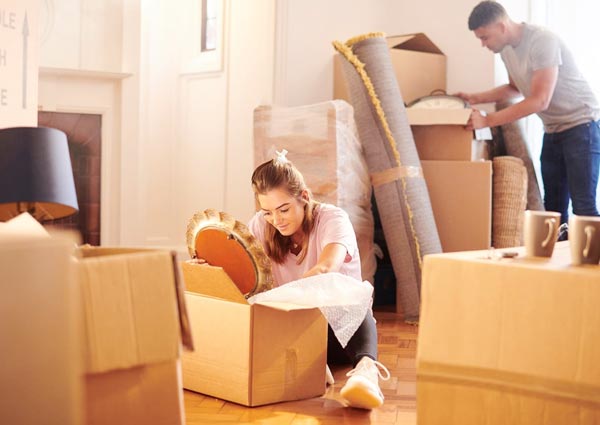 The efficient way to pack for moving is to make a plan quite earlier, instead of later.So before we dive into packing tips and tricks, here are some moving hacks that will help you start smoothly:
Call the service-providing firms as soon as you know that you are moving to a new site. You will not only get it out of the way early on, but you will also ensure you do not forget to do it later.

Find a mover fast. Do some online research to find thebest movers near you that are pretty famous for superior packaging, genuine services, and on-time transportation.

Budget is the first thing you should think of, so set your budget because moving can get expensive, and you don't want to end up with significant sticker shock on top of everything else. Take advantage of our online moving cost calculator and figure out how much you can expect to spend.

Get genuine quotes from at least three different movers, and this helps ensure you get the best price, and you may even find that a company is willing to reduce their estimate if it means getting your business.

Check out the company's credibility well to ensure nothing in your move should go wrong.

Look at all the choices you have got. The best way to move is the way that makes sense for your needs and your budget. The price compares moving companies against renting a moving truck or using a portable moving container to hone in on your most cost-effective option.
One week Before Final Move: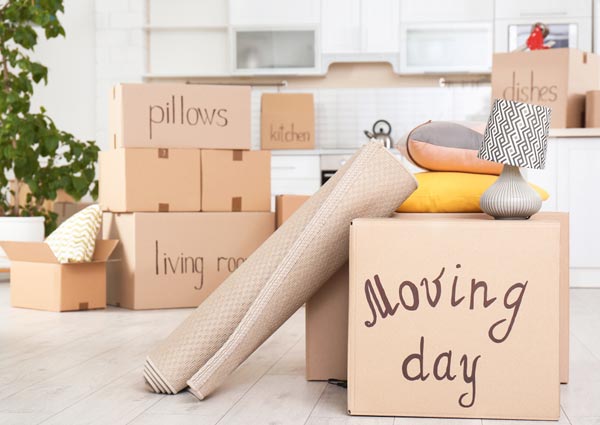 Give each staff member their allocated desk number.

You need to list items that you want to take with you to the next new place. And do not forget that you must be managed throughout the moving process, so your inventory will act as your backbone in good management.

Ask your staff to number all boxes, computer screens, hard drives, and furniture. Ideally, each item type should be labeled in the same place, like the base of all computers, top of the hard drive, etc.

Make sure that the filing cabinets have been emptied and locked /closed for easy removal.

All keyboards, cables, phones, etc., should be placed in plastic bags and labeled with their allocated number.

Laptops, iPads, and any other valuable/personal items should be taken home rather than packedItems for shared areas such as kitchens or utility rooms should be labeled the same way they are on your floor plan.
Packing Tips: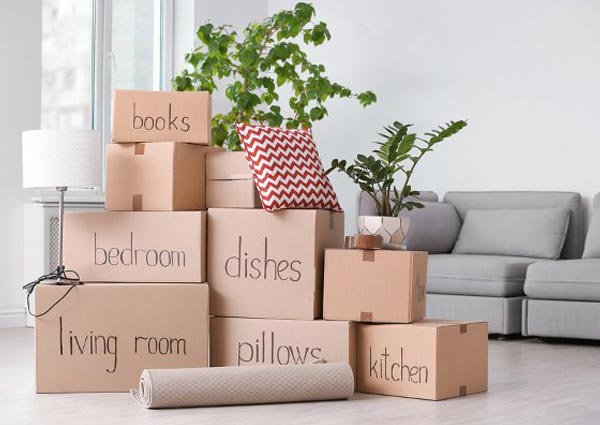 Reinforce the bottom of the box with the best quality packaging material. This is especially important if the package has already been broken down and is used. This will ensure that any items in the box do not fall through the bottom in transit.
Pack heavy items on the bottom of the box and lighter items on top.

Fill the box's space with fabric, like dishtowels or clothing, or use butcher paper or bubble wrap for support. This will ensure that items in the box don't shift during a move.

Avoid mixing items from different rooms in the same box. So it will make your packing quicker and your unpacking a lot easier, too.
One Day Before Move-The D-Day: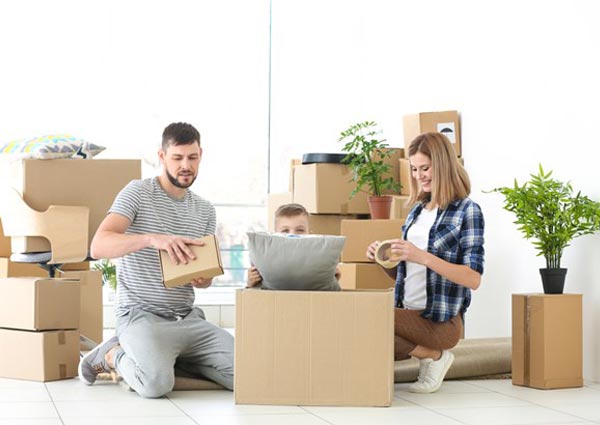 Depending on the size of the move, you may need company representatives at both locations. If there's more than one truck working, someone needs to be at the new site to meet the first one that arrives while someone stays at the old location until the last of the trucks have completed their work.

Try to have the removalists work on one area at a time, especially in a more significant building. It will ensure you can be there to provide instructions and answer questions.

Wait until everything has been moved in before trying to connect phones and computers. This usually means waiting until the day after the move. It would be best if you aimed to have all computers connected before staff return to work again.
Conclusion:
It is better to use professional moving services while moving house. Moving companies pack, label, and move your stuff in an organized manner. There is usually insurance involved, and the chances of breakage are less. It might be challenging to call several companies and ask for quotes. So, look for an online marketplace that will make your Office, House move a breeze. These platforms also offer you good deals as they have carriers who offer cheaper estimates to fill their backloads.SurfIndia is a reliable portal that has enlisted many dedicated companies to offer pocket-friendly and suitable packing and moving services along with transit insurance. They pack and deliver all your goods to the desired location with utmost safety and efficiency. Browse the site and have a hassle-free home, office shifting experience.