Whenever we work or study late at night, oftentimes, we get hungry. Here are some options to eat, such as leftover dinner or some snacks, but what if you are craving something different. You may want to treat yourself to a sweet treat or something savory, but no restaurant will deliver you food in the middle of the night. So, what to do? Well, you need not worry about that! Here we have brought together some yummylicious instant recipes for you to make at home. These recipes do not require a lot of ingredients. Some recipes can be quickly made in the microwave, so it is sure that while preparing these snacks, there will be no mess in the kitchen.
1. Brownie in a mug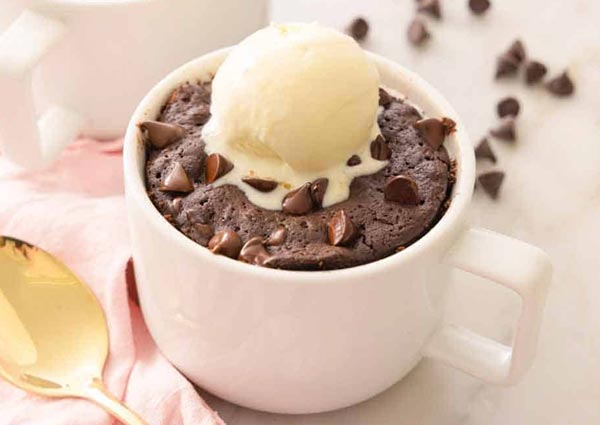 If you are craving something sweet and chocolaty late at night, you should try making a brownie in a mug, as online cake delivery might not be available this time. It is super easy to make and takes only one to three minutes to prepare in the microwave. Here are the ingredients required:
One cup all-purpose flour
Two tablespoon sugar
Two tablespoon cocoa powder
A pinch of baking powder
A pinch of salt
Two to three tablespoon Milk
One tablespoon vegetable oil
Half teaspoon coffee (optional)
Walnuts (optional)
Take a microwave-safe cup and mix all the ingredients mentioned above. The mixture should be slightly runny, and make sure there are no lumps. Once combined, place it in the microwave for one to two minutes. You can switch to almond milk to make this recipe vegan.
2. One minute choco-chip cookie
Another perfect option to satisfy your hunger at night is this one-minute choco chip cookie. This quick recipe will not take too much time to cook and will be a delightful late-night snack. You can add choco chips or chocolate chunks or add almonds and walnuts for crunch. Read further to know the ingredients needed to make this sweet treat.
Two tablespoon brown sugar
One to two teaspoon milk
Salt to taste
Choco chips or choco chunks (as per your liking)
Walnuts or almonds (optional)
One tablespoon butter
Three tablespoon all refined flour
Combine all the wet ingredients. Then add refined flour and choco chips and mix again. Give your dough a cookie shape. Take a microwave-safe plate or container and grease some butter on it. Put the cookie dough on the scale and microwave for thirty seconds to one minute. Keep checking in between to make sure it doesn't burn. When done, take the cookie out, let it cool for a minute, and enjoy eating.
3. No-bake peanut butter cookies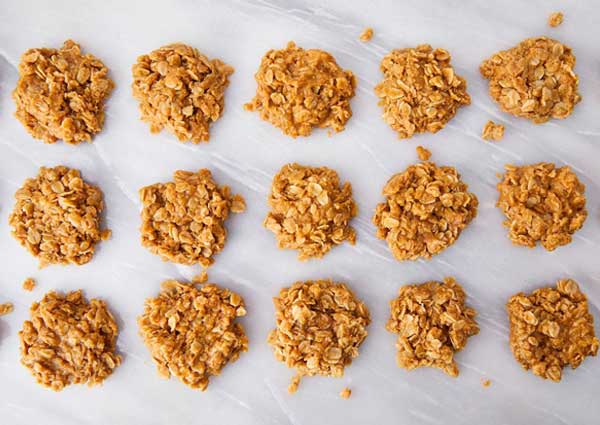 Next, we have no-bake peanut butter cookies that are sweet, chewy, and yummy! You do not need an oven or microwave to bake it. And it can never go wrong. Apart from the ingredients, you can add as much as chocolates or nuts or peanut butter you like, but this nothing will go wrong. This is why it is an easy midnight snack on. Take a look at the ingredients and how to make them. You can also replace peanut butter with almond butter.
One cup oats
Half cup peanut butter
Choco-chips or nuts (optional)
Vanilla extract
First, take a big bowl and combine all the ingredients. You can add as many choco-chips and nuts as you like. Once the dough is prepared, give it a cookie shape. If the dough is too sticky, you can add more oats. You can eat it right away or freeze it in the refrigerator for one hour.
4. Pizza in a cup
It's one in the morning, and there is no pizzeria open near you. But, if you are craving pizza in the middle of the night, then this recipe is for you. You will spend only a few minutes to prepare this pizza, and taste exactly like a regular pizza. If you are interested, then we have mentioned the required ingredients below.
One fourth cup all-purpose flour
A pinch of baking powder
Two tablespoon pizza sauce/ tomato sauce
Mozzarella or any cheese
Oregano (optional)
Two to three tablespoon milk
One tablespoon cooking oil
Toppings of your choice
To prepare this treat, first, take a microwave-safe container with a flat surface. Add the dry ingredients and mix well. Then, combine all the wet ingredients such as vegetable oil, milk, etc. Mix well to avoid lumps. You can gently pat the container on the kitchen table to remove any air bubbles and flatten the mixture. Next, spread pizza or tomato sauce on top of the mix. Now sprinkle your choice of cheese on top. Lastly, add some toppings of your choice. Do not go overboard with the toppings as a lot of it may not cook properly in the microwave. Place the cup or container in the microwave and cook for 1-2 minutes. Sprinkle some herbs and enjoy.
5. No-bake Cheesecake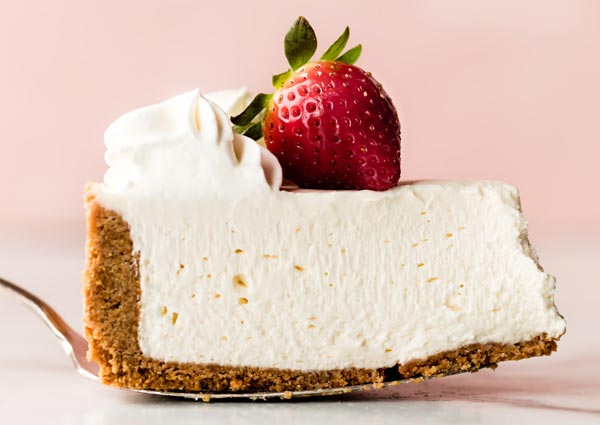 One more addition to this yummy list of best quick midnight snacks is cheesecakes. Now, this does not need to be baked in the oven. You need just a couple of ingredients to make this mouth-watering dessert and in just five minutes. Here have a look at the ingredients list.
Four to five cookies of your choice
One cup cream cheese
Two tablespoon powdered sugar
Vanilla extract
One tablespoon butter
To prepare this sweet dish, first, take a microwave-safe bowl. Now, take some cookies of your choice and crush them. Once you have crushed them, add some butter and layer out this mixture evenly at the bottom of the container. This will be the base of your cake. To prepare the cheesecake mixture, combine cream cheese, butter, and vanilla extract. Mix well and avoid any lumps. Then, add this mixture to the cookie layer and spread it evenly. Microwave this mixture for 4 to 5 minutes.
Hunger can make you cranky, so do not ignore it. Even if it is late at night, and you are craving something to eat, why not try experimenting and trying to make something on your own. You can always order cakes and other snacks from bakeries in Chennai, Pune, Ghaziabad, or wherever you live. But, cooking something on your own has its own fun.