A road trip is more about the journey than the destination. We travel with our close ones, friends, and relatives, listen to our favorite songs together, laugh, and click pictures with them. It is a fun way to deepen our bonds with them. But, road trips are only fun when it's planned in the right way otherwise, it can be a disaster. Whether you are thinking of going on a solo trip to have a break from your monotonous life or having a get-together with your friends on a road trip, we have compiled a and useful road trip guide to make your vacation unforgettable.
Road Trip Preparation: Things to Do Before A Road Trip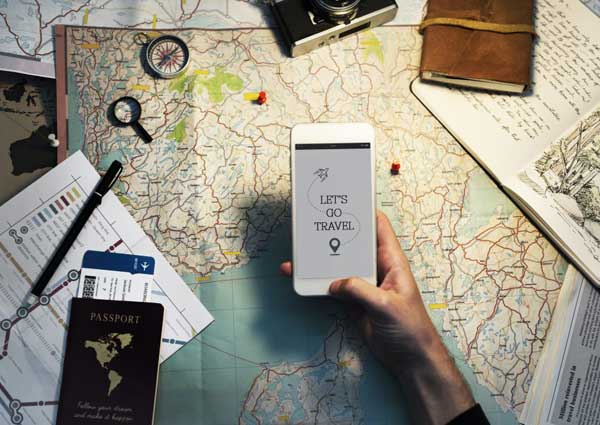 Road trips are fun to travel and explore new places, but it is also a unique way to get close to your loved ones. You want to be well prepared for the trip so that you and your friends have that fantastic time during the road trip, right? If yes, you should consider reading our road trip guide below, which will prepare you for a safe yet fun road trip experience.
1. Research the destination
Before finalizing a destination for your road trip, you should first research the area and famous places to visit around. You can even call your friends who have already stayed there and ask them about the best tourist spots to hang out.
2. Plan a road trip route
Once you have selected the place you want to go on a road trip, it is a must to plan a route from your home to the destination. You can start by setting up a time and day and then prepare for the road trip accordingly, like where you will stop for breaks or stay overnight. There may be some famous places to visit on your destination which you can include in your travel route.
3. Road trip budget
When we travel to a new place, we often spend money on souvenirs, food, hotel bookings, and other things and sometimes overspend on our vacation. So, creating a road trip budget is a must which will ensure that you spend only on the things you need and still have a create vacation. You can start by setting a budget for each day of the travel, then the cost of budget hotel bookings, car rental price, etc.
4. Hire a driver
Often, when we drive, we miss the beautiful sceneries around us because we are more focused on driving. If you feel the same way then, you can hire a driver who can drive instead of you so that you sit back, relax and enjoy the ride. You can contact a transport company which offers by-road travel and their drivers are also familiar with tourist spots and can take you there.
5. Book a play to stay in advance
It is essential to take breaks from long hours of travel. So, you should book a room at hotels and resorts in Delhi, Pune, or wherever you are heading to and re-energize yourself for traveling the next day. You should book a hotel room before heading to the trip to avoid any last-minute hassle such as the unavailability of good hotels, clean rooms, etc.
6. Charge your cameras
We all carry our digital cameras or DSLRs to take stunning pictures of our vacation spot. So, if you are planning on bring your camera, then ensure it is fully charged and has a lot of space to carry thousands of photographs. You can also take additional memory cards for extra space.
7. Tell your close ones where you are going
If you are going on a solo trip or with a couple of friends on a road trip, then you should inform your close ones about where are you going to keep them reassured of your safety. Dropping a quick message is more than enough to keep them reassured.
8. Car service
If you have chosen to drive to your destination by your vehicle, then ensure to get it serviced by an authorized service station. This is an essential step and should not be avoided to evade any mishappening or vehicle breakdown.
Road Trip Essentials: What to Pack?
Here is a useful guide on the essentials that you should pack when you are going on a road trip: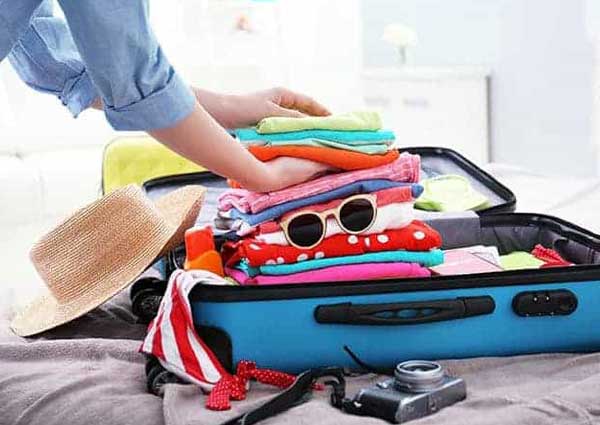 1. First-aid kit
One of the most essential things to pack for your road trip is a first aid kit. You never know when you get a cut or a bruise during travel. So, to be on the safe side, you should keep some bandaids, antiseptic liquid, cotton etc. It would be best if you also kept some medicines for headaches or stomach aches.
2. Driving License and other documents
Before heading for your vacation via car, ensure that you are licensed to drive and have all the necessary paperwork related to your car registration. If you are traveling inter-state, you might be required to show it at police check posts or toll booths.
3. Maps
These days, most smartphones have maps and GPS for navigation. You can use these maps to locate the way to your destination. Make sure also to charge your phone first, as this feature drains a lot of its battery. You can also buy a physical map for navigation to avoid phone usage, which would require frequent charging. It can also be "backup map" in case your phone's battery dies.
4. Keep a spare tire
You may never know when you get a flat tire. It could be due to overusing, extreme heat, or bad road conditions. So, it's always safe to have a spare tire for a road trip. If you choose to hire a rental car service, then ask for a spare tire from them.
5. Plates and drinkwares
When you travel by car for hours, then it is sure that you will get hungry at times. So, it would be best if you kept some plates and drinkware to have your meals or snacks in it.
6. Casual clothes
Sitting for long hours in the car can become uncomfortable sometimes, so make sure that you pack some comfy clothes to wear in the car. It could be your fluffy pajamas, shorts, etc. Pack all those clothes which you'll feel comfortable wearing.
7. Flashlights
Whether you are going on a camping trip or sightseeing in the dark, you should always keep a flashlight handy. Please avoid using your smartphone as a flashlight as it will cause its battery to drain.
8. Music playlist, games, etc.
When you are going on a vacation with your friends, or alone, you might want to keep yourself and your friends entertained. So, you can make a big road trip playlist with all your favorite songs and play in the car, or bring card or board games, audiobooks to listen on the go.
Road Trip: DO's and DONT's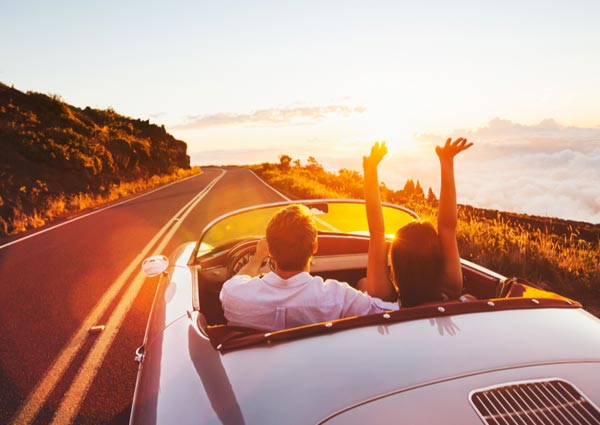 Following are some important Do's and Don'ts to follow for a safe and fun road trip:
Do take frequent breaks during your road trip.

Bring some snacks and drinks on the journey to save some money.

Do plan the entire vacation roughly before leaving at the last minute.

Do take turns driving when traveling by car with friends or relatives.

Do carry enough cash for your road trip.

Do play everyone's favorite music to keep everyone entertained.

Don't overeat junk food.

Don't pack too much stuff for your road trip.

Do check the weather before heading out for the road trip.

Do pack sanitizers and wet wipes.

Drink plenty of water to stay hydrated during the long trip.
Road trip is all about having fun on the journey. Make sure to take lots of pictures with your close ones to cherish the good memories of your road trip. Ensure to follow our guide above to be well prepared before heading out for your trip. Lastly, don't forget to have lots of fun on your journey!