Do you believe in horror or paranormal activities? Well, many people believe that if there are good spirits, bad ones also exist. Most of you learn about all these ghosts, spirits, and supernatural powers through horror movies, series, and stories. But these activities sometimes are more than just fiction or story. Well, first of all, you need to know what is a ghost or a spirit. In layman's language, spirits are invisible powers, but still, their presence can feel. These are such natural forces that are bad and good. Those who died earlier with a last wish or who died suicide have a chance to turn into spirits as their souls are not acceptable to god, and they have to stay between humans. These spirits sometimes turn very aggressive and can harm human beings by possessing their bodies, or most of the time, they occupy some places which are either uninhabited or lonely. So we will discuss some of the most haunted places in India, where you should avoid going to at night.
1. Tunnel 103, Himachal Pardesh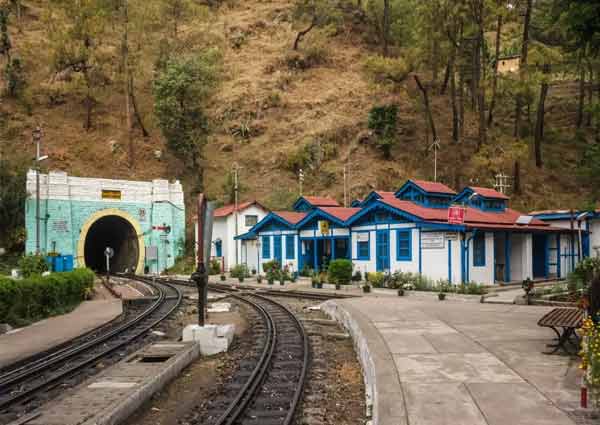 This tunnel is located in the stunning Kalka-Shimla railway. Many people found that they had seen a British officer's spirit talking with them. Another spooky part is a lot of people see a woman passing through the tunnel walls. Have you found a haunted place in India?
2. Taj Mahal Palace Hotel, Mumbai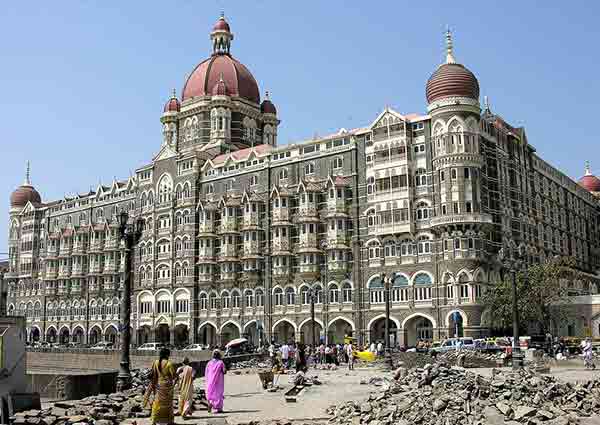 Although this hotel is very known and famous, one of the famous spots of Mumbai. But this palace also has a spooky history which makes it one of the most haunted places in India. It is said that the architect who designed it haunted the place. He ended up dying by suicide b the shock he gets from the mistake made by the constructor of the palace.
3. Dumas Beach, Gujarat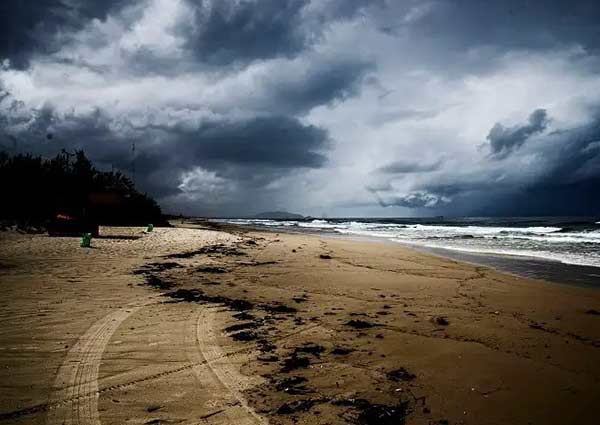 It is located about 32km away from Surat, Gujarat. The beach has black sand. It is normal in the daylight but shows paranormal activities after sunset. The place shows a spooky and haunted history that gives it a tag of scary places of India. The beach is said to be possessed with many spirits and also gets deserted after the sunset. However, many paranormal claims remained unverified.
4. Shaniwarwada, Pune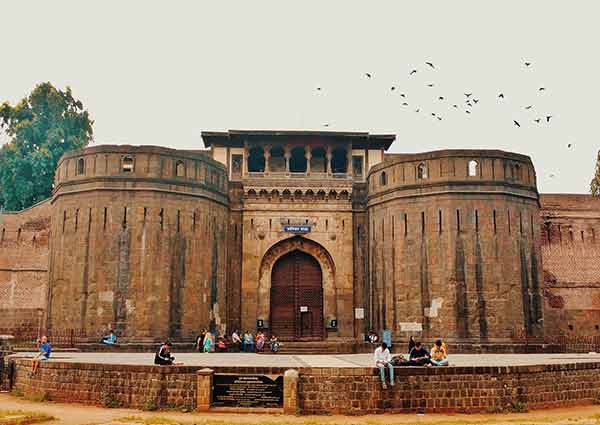 Shaniwarwada is a famous tourist attraction place. It is built by peshwas, constructed partly with bricks and stones. It appears very beautiful, along with attractive gardens, structures, and more. This place has a haunted history too. It is said that the fifth ruling Peshwa, Narayanrao, was killed on the walls by his uncle's guards. On every full moon day, the locals hear screaming and crying of "Kaka Mala Vachava," which means save me, uncle.
5. Jamali Kamali Mosque and Tomb, Delhi
It is not such a popular spot in Delhi, but it is well known for its haunting experiences. The place is the mosques of Jamali, who was a famous poet, and Kamali, whose history is unknown. Several people have reported being slapped by invisible forces. Moreover, no one can dare to light a cigarette here; otherwise, they can be scolded by supernatural powers. Many others feel getting an eerie feeling, seeing lights, djinn, and more.
6. Agrasen Ki Baoli, Delhi
Agrasen Ki Baoli is another famous tourist attraction place in India but is also counted as one of the most haunted places in Delhi. However, it is said that it's well, which is known as Baoli, is filled with black water, which attracts the people towards it and leads them to do suicide and jump in it. Some also say that the place is cursed by black magic. It is restricted to visiting after sunset.
7. Dow Hill, Kurseong, West Bengal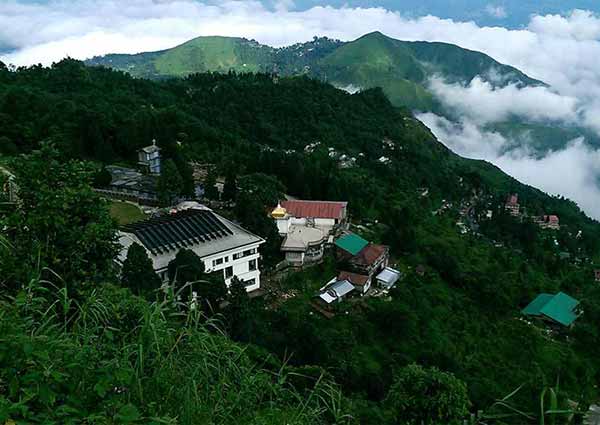 No doubt, the place is covered with beautiful vistas, stunning views, and two schools. But this place is also the house of some natural spirits which murdered the people in the area. Many people see the ghost of women and children.
8. Ramoji Film City, Hyderabad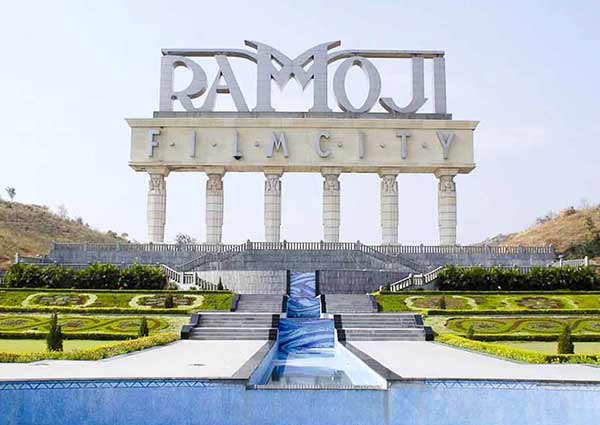 It is the most famous and biggest film city in India. Well, this place will shiver your body. It is made on the place which was a war ground of Nizams. It is said that ghosts of the past haunted the film city even today. The film city experience may include abnormal activities, which surely state the presence of someone.
9. Bombay High Court, Mumbai
If you think that the court is where you can get justice, then you are right, but it is also where you can meet some unnatural forces. Well, Mumbai high court is the famous high court. But some face haunting experiences. It is said that a murder convict or lawyer haunts the place. The spirit does not let the murder convicts enter the room, making them scared with a hoarse voice and cursing them.
10. Bhuli Bhatiyari ka Mahal, Delhi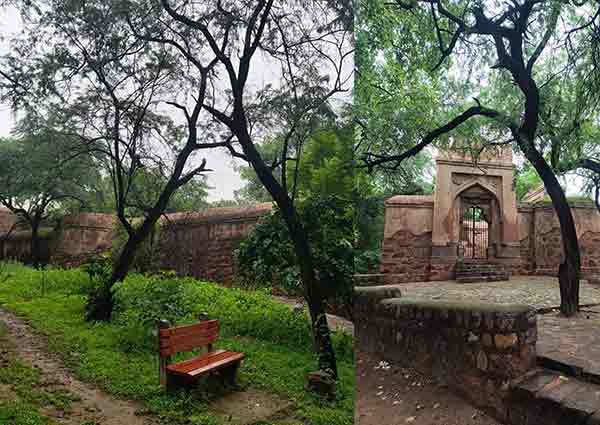 It is located near Karol Bagh, not so famous in Delhi, but a haunted place in India. The place is said to be possessed by the ghost of a queen who died here 600 years. No one is allowed here to come at night as the ghost visits the place after sunset. Apart from this, one can hear children and women screaming every night.
So above is the list of some most haunted places in India that you will wish never to visit. If you find it interesting, you will probably like our other blogs, which you can find through Surfindia.com. Apart from this, if you are planning to get a trip to visit these places during the day of the course and stay in a luxury comfort hotel at night, then here you can find the list of best hotels and resorts in Delhi, Mumbai, Chennai, Kolkata, Pune and everywhere across India. They will charge you a very low price, and surely, you will enjoy their services.