Nowadays, fashion exhibits the attire you wear and the gadgets you carry. In case of the attire, today, there are a plethora of online shopping portals where one can find numerous stylish clothes for all occasions, such as casuals, traditional attires for a party, formal clothes, etc. Both women and men buy the latest clothing trends from online and offline shops. All the clothes you buy also need to be properly maintained, and this is why you wash them using a traditional washing machine or send them to dry cleaners, but you rarely think about how dry cleaning is done or what is the process of dry cleaning. So, here is everything you want to know about dry cleaning.
What does Dry Cleaning Mean?
The traditional method of cleaning clothes is done using detergent and water. But, in the process of dry cleaning, your clothes and fabrics are washed without little water. Unlike traditional fabric washing, the process of dry cleaning doesn't penetrate the fabrics as water does. In dry cleaning, the clothes are washed using some solvents that remove stains without damaging the velvet, silk, or wool. Dry cleaning is done on the fabrics which cannot withstand a home washing machine. The dry cleaning services help maintain the quality of the attire, remove odors, and prevent it from shrinking. Some dry cleaners in Hyderabad, Noida, etc., also offer wet cleaning for starched shirts, linens, etc.
The History of Dry Cleaning
The history of dry cleaning goes back to the Roman era, when people used lye and ammonia to clean wool and other fabrics and prevent them from shrinking. Some people also used "fuller's earth" to absorb grease and dirt from the fabrics. Many stories tell us about the origin of dry cleaning, which was discovered when a petroleum-like substance got accidentally spilled on a greasy cloth. In 1821, Thomas Jennings, a tailor in New York, filed a patent after discovering "dry scouring."He was the first African American to receive a patent in the US. However, the patent was destroyed in the fire in 1836, but this method is still used by dry cleaners today.
In 1825, a dye worker in France, Jean-Baptist Jolly, also discovered dry cleaning when one of the maids working for him spilled kerosene on a paint-stained tablecloth. Jolly noticed that as the kerosene evaporated, the stains had disappeared. He realized that this process could change the way people cleaned their clothes and opened the first dry cleaning firm in France, Jolly-Belin, in the 1840s.
In the 1930s, cleaning service providers began using Perchloroethylene, simply known as perc, for dry cleaning. Perc is a chlorinated solvent that is very effective in dry cleaning and also helps in reducing odors. It is still used by many dry cleaners today.
What is the Process of Dry Cleaning?
Explained below is the entire process of dry cleaning carried out by your local dry cleaners. Nowadays, some dry cleaners do not own huge cleaning machines. Instead, they transport your garments to their central cleaning facility.
1. Tagging Garments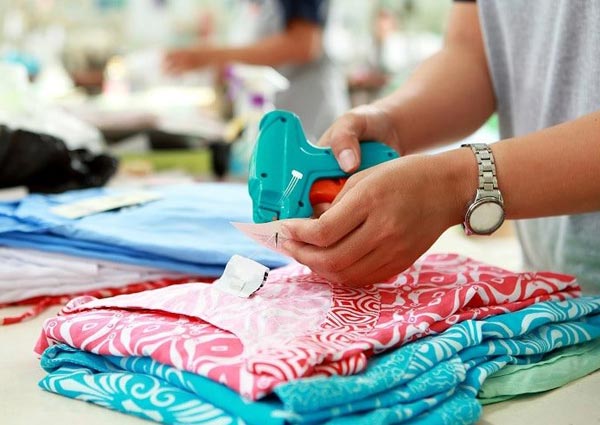 This is the first step in the dry cleaning process that you are familiar with. First, you take your clothes to any nearby dry cleaners. The dry cleaning team then puts a tag on your clothes. These tags are stapled or pinned to the garments. Some dry cleaning service providers use an iron-on strip with a permanent barcode for their regular customers. Tagging is essential in dry cleaning to differentiate your garments from other customers. This way, the dry cleaners can easily identify your clothes for returns.
2. Inspection of Garments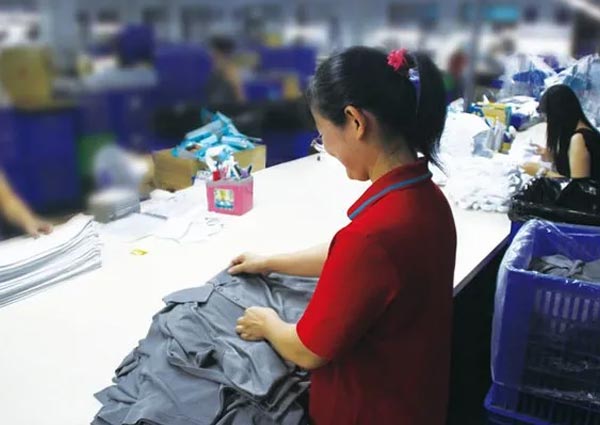 Before the dry cleaning process, the nearby dry cleaners check your garments visually for stains or rips. They check the pockets for any left items and also missing buttons. All the information is then given to the customers, and it is also mentioned in the tag.
3. Pre-Spot Treatment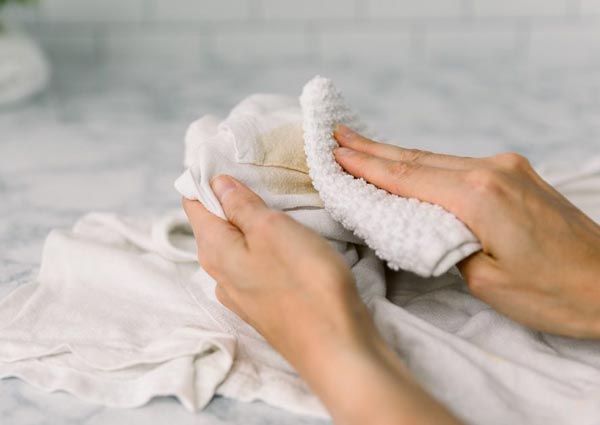 After checking for stains on your garments, the dry cleaners then treat those stains before the chemical solvent cleaning step. They vacuum or heat the stained spot on the garment for removal. For the best results of stain removal, it is best to let your dry cleaner service providers in India know beforehand what caused the stain to find the best solutions. The dry cleaners may also remove or cover buttons to prevent damage.
4. Dry Cleaning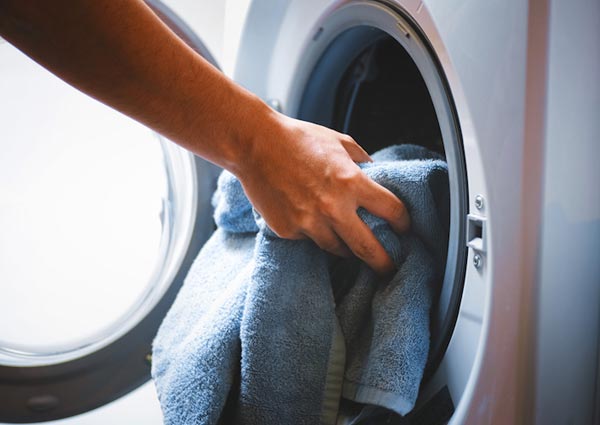 After your garments undergo a pre-spot treatment, they are loaded into a dry cleaning machine. The clothes are submerged in a solvent and then rotated in a cylinder, which has tiny holes through which the excess solvents are drained out. The machine then releases warm air, and the clothes come out fully dry.
5. Post-Spot Treatment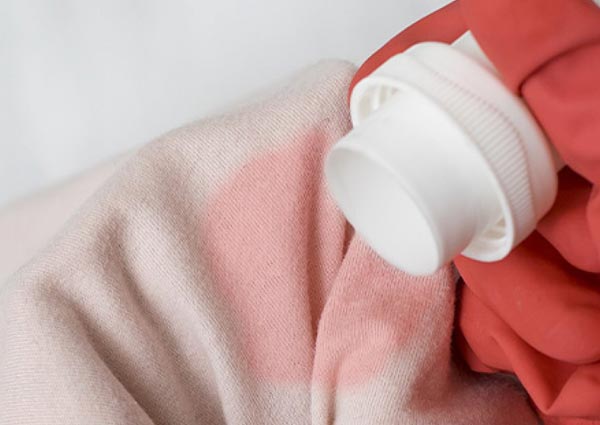 After completing the dry cleaning process, the dry cleaners again inspect the garments for any stains, as some are not very easy to get rid of in the first wash. All the remaining traces of spots are then treated using vacuum cleaning or through water, steam, etc. The dry cleaners also check for intact buttons.
6. Finishing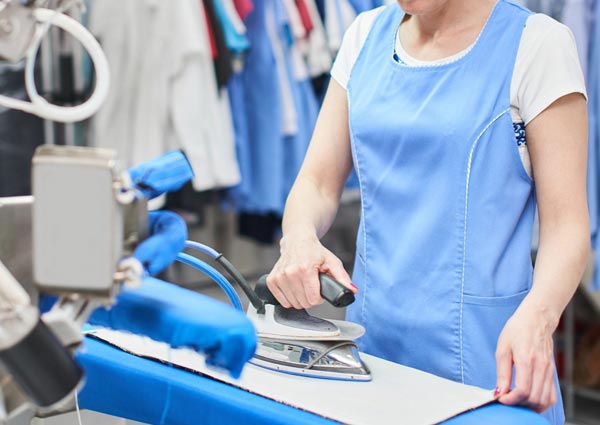 Finally, the garments are prepared for wearing. Depending on the type of garment, the dry cleaners will press iron or steam the garment to remove wrinkles. They will also reattach buttons and make repairs. The garments are then neatly folded and packed in a paper or plastic pack. The garments are then home-delivered or picked up by customers.
Types of Dry Cleaning Chemicals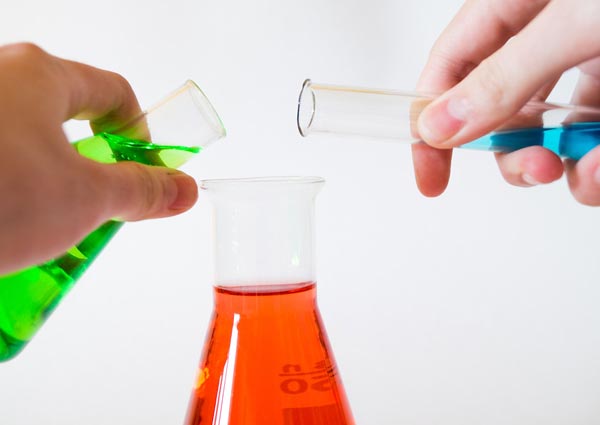 The top dry cleaners in India use various kinds of dry cleaning solvents or chemicals to clean your garments. You might be wondering what is dry cleaning solvent. These are the chemicals or fluids used to remove stains and dirt from the fabric without using water. Here are some of the solvents which your local dry cleaners may use:
Perchloroethylene – This is one of the most common solvents used in the process of dry cleaning. It is also known as perc and is used mostly by all major dry cleaning firms. Perc is a chemical solvent with a pleasant odor and is easily evaporated in the air. It is also used in the printing ink, automotive cleaning, and paint stripping.
Liquid Silicone – Also known as Decamethylcyclopentasiloxane, is another common solvent used in the dry cleaning industry. Compared to perc, it has numerous advantages, such as being gentler on the garments and safe for the environment. Its only drawback is that it is more expensive than perc. Hence it is not used by all dry cleaners in the market.
Glycol Ethers – This is known to be more environmentally friendly than perc and also very effective. It is also a very common chemical used in dry cleaning.
Useful Tips to Get Best Results from Dry Cleaning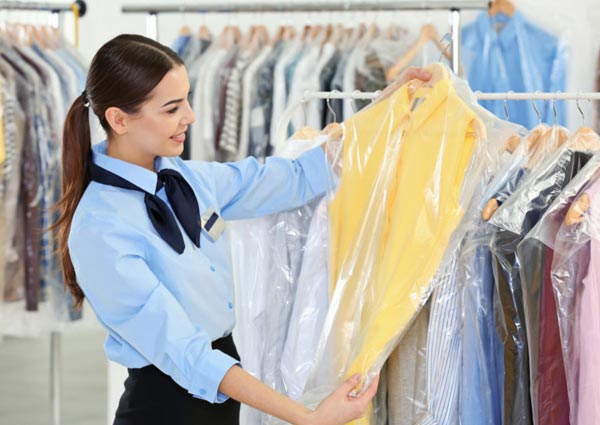 Before you head to your nearby dry cleaners with garments, follow the points below so that you get the best results.
Check the labels on the clothes as it mentions the recommended methods of cleaning. The labels also mention the suitable solvent for cleaning that particular cloth.
Remember to always show the stains or spots to the dry cleaners for proper stain removal treatments.
Mention the buttons or other embellishments that need special care during dry cleaning.
It is best not to wash clothes meant for dry cleaning to be cleaned with traditional washing methods as those clothes are labeled for dry cleaning for a reason. Take those clothes to professional dry cleaners in Delhi, Bangalore, etc., or wherever you reside for proper treatment.
Given above is the complete guide on what is dry cleaning, the history, and the types of solvents that are used in dry cleaning process. If you are looking for reliable and safe dry cleaners in your area, then Surf India is here to help you. Here you can find top dry cleaner service providers near you, which offer their top-quality services at budget-friendly charges. Here you can also find service providers for packers and movers, home interior designers, etc.