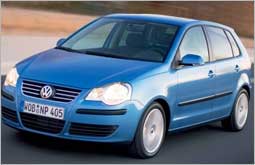 Car Models in India
: Indian auto models market is accelerating with fast pace and in tandem with it car market in India is also galloping. From its early sign of status, Cars have become a necessity in today's fast paced style of living, and India is no exception to it. Earlier, there were only two or three Cars brands, like Fiat and Ambassador, ruling the Indian roads, but today global auto players like Honda, Skoda, General Motors, Volvo, Ford Motors are investing big bucks in India and launching their Car models with more refined technology, design, comfort, styling and safety. This section of Surfindia makes your search of dream vehicle so easy. You can find here every necessary detail like the striking features, price, technical specifications, colors etc. about your dream car.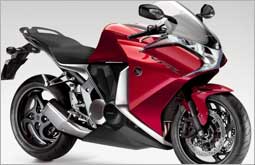 Motorcycle Models in India
: See through this section the latest and upcoming bikes of India loaded with power packed performance, superb riding comfort and excellent fuel-economy. Premier Motorcycle makers of India like Hero Honda, Bajaj, TVS and Yamaha are launching their Bikes to lead in the race of stiff competition. Today, there is a bike for the need of every individual whether style, power or comfort and here you can find useful and accurate information about Bikes in India. Get all details of latest automobiles bikes models launched in India and go through their cutting edge technology, variant color options and safety features.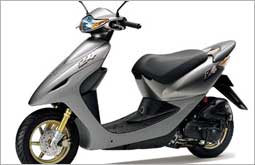 Scooter Models in India
: Get on the more powerful, convenient, fuel economic and stylish Scooters with this section. This is the new face of modern scooters in India that have gone through sea changes since its prime stages. The Indian market of scooters is growing at fast pace and in the near future new players will be joining the race to outshine each other and grasp the market share of this segment. The Scooter Models section of Surfindia will keep you updated with the latest Scooter launches in India giving useful details covering key features, price, power, performance and available variants of colors. So kick start your search through the links here and grab complete knowledge of Scooters before paying a visit to showrooms..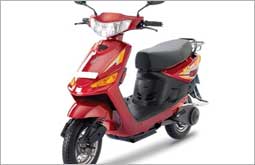 Electric Bikes & Scooters in India
: The power of electricity is all set to change the face of personal transport in India. Electric Bikes & Scooters will start a new era of transportation in face of regular fuel prices hike, traffic congestion, fuel-economy and cost of maintenance. E Bikes & Scooters runs through electricity and it do not require license or registration. E Bikes are simple in design, light weight and very economical providing low cost of maintenance. This section of Surfindia would provide you every needful information about the E Bikes & Scooters in India.