During the 1920s, cars exhibited design refinements such as balloon tires, pressed-steel wheels, and four-wheel brakes.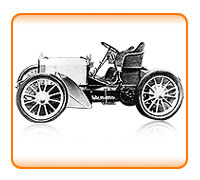 The origin of automobile is not certain. In this section of automobile history, we will only discuss about the phases of automobile in the development and modernisation process since the first car was shipped to India. We will start automotive history from this point of time.
The automobile industry has changed the way people live and work. The earliest of modern cars was manufactured in the year 1895. Shortly the first appearance of the car followed in India. As the century truned, three cars were imported in Mumbai (India). Within decade there were total of 1025 cars in the city.
The dawn of automobile actually goes back to 4000 years when the first wheel was used for transportation in India. In the begining of 15th century Portuguese arrived in China and the interaction of the two cultures led to a variety of new technologies, including the creation of a wheel that turned under its own power. By 1600s small steam-powered engine models was developed, but it took another century before a full-sized engine-powered vehicle was created.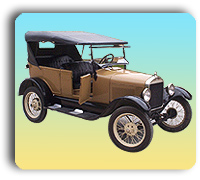 The actual horseless carriage was introduced in the year 1893 by brothers Charles and Frank Duryea. It was the first internal-combustion motor car of America, and it was followed by Henry Ford's first experimental car that same year.
One of the highest-rated early luxury automobiles was the 1909 Rolls-Royce Silver Ghost that featured a quiet 6-cylinder engine, leather interior, folding windscreens and hood, and an aluminum body. It was usually driven by chauffeurs and emphasis was on comfort and style rather than speed.
During the 1920s, the cars exhibited design refinements such as balloon tires, pressed-steel wheels, and four-wheel brakes. Graham Paige DC Phaeton of 1929 featured an 8-cylinder engine and an aluminum body.
The 1937 Pontiac De Luxe sedan had roomy interior and rear-hinged back door that suited more to the needs of families. In 1930s, vehicles were less boxy and more streamlined than their predecessors. The 1940s saw features like automatic transmission, sealed-beam headlights, and tubeless tires.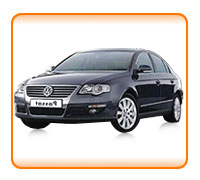 The year 1957 brought powerful high-performance cars such as Mercedes-Benz 300SL. It was built on compact and stylized lines, and was capable of 230 kmh (144 mph).
This was the Indian automobile history, and today modern cars are generally light, aerodynamically shaped, and compact.