Today the segment that has fast become the most favorite and fast selling in the market is the small car segment , which is now termed as Hatchbacks . The Hatchbacks have all over made the highest sale in countries like India and china . A hatchback is a small compact car with large door in the rear instead of a trunk , which gives it a better storage space. Hatchbacks are usually in 2 variants such as three door or a five door car because the hatchback adds a extra door to the car.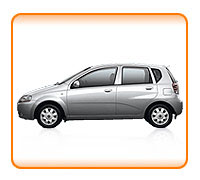 Today all growing cities see congestions in parking or on roads and this is were a small compact hatchback car gives a blessed solution to all people. The hatchbacks are versatile cars that gives you better storage space in a economical fuel mileage. With its compact features it slips through traffic and takes much little space to park and all these factors makes the segment hot favorite for a ordinary family to buy its first car.
All major car makers notice this sharp rise and thus it is not surprising to see a flood of new models in the section of hatchbacks . Comparing to the market this year the launch of new hatchbacks has almost most doubled this year.