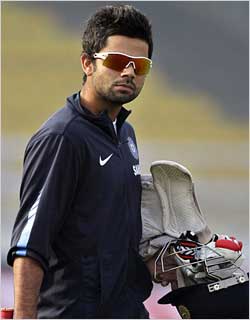 Personal Profile (Personal Biography)
Full Name:
Virat Kohli
Nick Name:
Kohli
Date of Birth (Birthday):
5th November, 1988
Zodiac Sign:
Scorpio
Birth Place:
New Delhi, India
Religion:
Hindu
Marital Status:
Single
Height:
5 ft 9 inches
Batting style:
Right handed batsman
Bowling style:
Right arm medium bowler.
National Team :
India
Sports Played :
Cricket
Facts About his Career
Kohli captained of triumphant India under19 cricket world cup 2008 team, which was held in Malaysia. He represents the New Delhi in the first class cricket and his first class premiere was against the Tamil Nadu in the year 2006.
Kohli moved towards in the highlight when he made ninety runs for the Delhi in a Ranji Trophy match that was against the Karnatak
Kohli made a century for the India in the final against the South Africa in Emerging Players Tournament that was held in Australia the year 2009. He emerged as a leading batsman and good run scorer.
Kohli played in the Indian Premier League for the team Royal Challenger Bangalore in the year 2008 and 2009.
Cricket
Indian Cricket Stars

International Cricket Stars